Well, that's a drastic shape-up! Selena Gomez celebrated her 24th birthday with a dramatic hair makeover, chopping AT LEAST 6 inches off and it looks absolutely fab!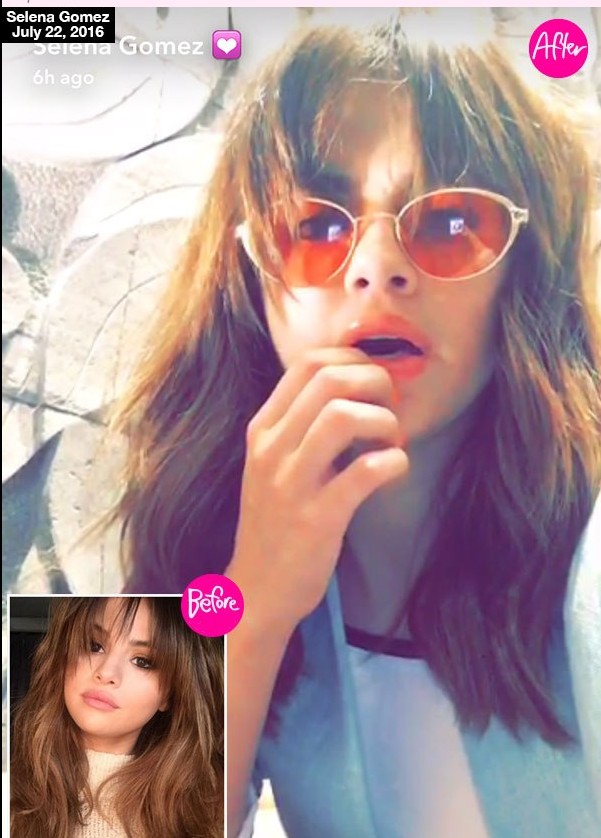 Now, we're used to seeing Selena with long, flowing shoulder-length locks, which is why Pantene made her their spokesperson, right? But this is a completely different look and a real style-changer. We can't remember the last time, if there ever was one, that Selena went this short!
But Selena was very happy to show off her new hairdo in a series of posts on SnapChat and Instagram, while she's in Jakarta, Indonesia continuing her "Revival" tour. She enlisted the help of her girl pals to flaunt the new haircut, one of them being Marissa Merino, a senior stylist at Nine Zero One salon in Los Angeles, where Selena and others including Lea Michelle go for a style makeover.
In fact, Selena was only seen leaving Nine Zero One as recent as July 13. The Melrose Place celebrity mecca gave her a trim during a break in her tour. The salon told us at the time: "She went from long to a fresh, mid-length cut and we deepened up her color a bit."
On June 7, Selena started to change up her style when she chopped her bangs to make them look shorter, and more blunt. Before that, on May 31, she debuted some blonde highlights that looked amazing on her, but she opted to go back to brunette pretty soon after.
Selena's new style really brings out her beautiful face, and she looks pretty stunning as she continues to wow audiences around the world with her epic concerts.