This time, last year, it was Deepika Padukone who stunned us with her cover shoot for Paper magazine and now it's Priyanka Chopra's turn!
Big thanks to Priyanka Chopra for driving away all our mid-week blues with her smoking hot pictures from Paper magazine's new photoshoot. The actress has literally stunned us with her most unconventional shoot till date and we are having a tough time taking our eyes off her. But just as a reminder for you folks, Deepika Padukone was the first Indian celeb, before Priyanka Chopra, who actually featured as the cover girl for the same magazine. We remember last September when DP had appeared on the cover of the magazine in her goth look. The diva had stunned us then and PeeCee did it today. Why have these girls vowed to make it so difficult for us? Someone please go and tell them, we can't handle so much hotness all at once.
But just imagine a hypothetical situation where you are asked to pick your favourite cover girl between Priyanka Chopra and Deepika Padukone. Yes, we know it's tough choice since both the fashionistas are looking insanely hot and equally desirable. While Deepika's photoshoot was a bit conventional, PeeCee's falls under the unconventional category. And if you guys actually observe, it is Priyanka Chopra who went a step ahead and tried to attempt something which was never done by her in the past. Her 'future' inspired pictures with weird hairdos and bold make-up helped her stand out and come across as someone who is fearless and bold. Deepika, on the other hand, played it extremely safe. We loved her swag and attitude in those pictures but it lacked novelty. There wasn't a thing which we hadn't seen before. She's beautiful and has a great body but what next? We didn't see any different version of hers like we saw of Priyanka Chopra. That's our only concern…else we love Deepika with all our heart.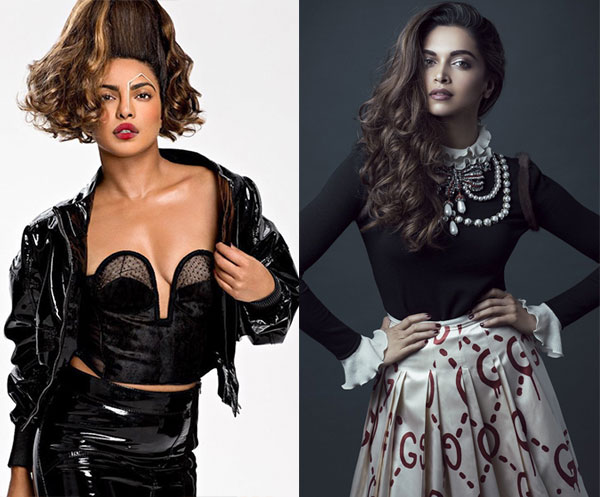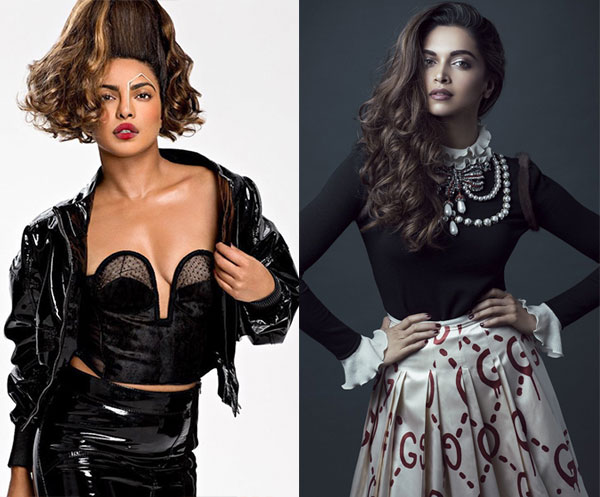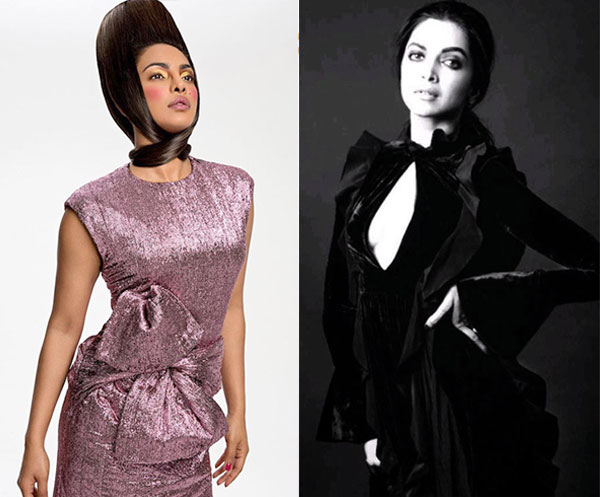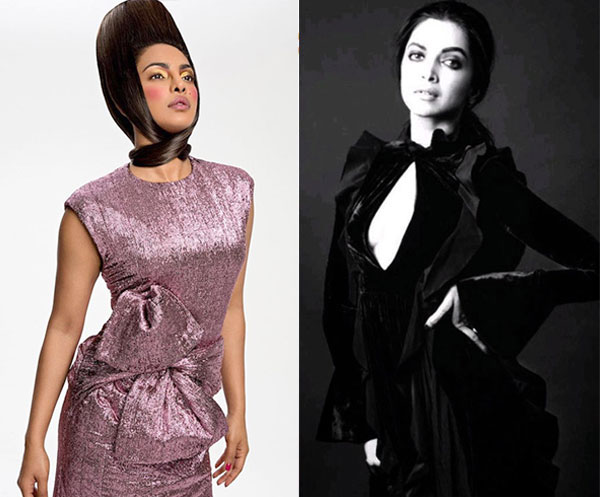 But that's just our opinion and you guys can differ. Some may actually hate seeing Priyanka with those bold eye shadows and pink cheeks. And they might prefer the simple yet sexy Deepika Padukone in her subtle pictures. Sometimes the lesser you try, the deeper is the impact and that could work in Ms Padukone's favour.