Why, Priyanka Chopra why?

Priyanka Chopra has all the reasons to have that big, bright smile pasted on her face. Her second Hollywood movie, A Kid Like Jake, had a pre-screening at the ongoing Sundance Film Festival in Utah and from what we know, it has been receiving rave reviews. PeeCee was earlier busy promoting her movie in the same film festivals and her looks made headlines for all the right reasons. From opting for camouflage pants to making power seem easy, Priyanka's style game was on point until recently. The Quantico star's recent outing at the festival for the pre-screening of her movie was a disaster of another level. We are still scratching our heads to figure out if she wore a sweater on a dress or the attire was that bizzare by itself! Now, we don't expect Priyanka to commit such horrendous blunders, especially when we are busy rooting for her since morning!
Priyanka Chopra's recent black sweater with hanging tassels and matching boots was nothing less than a disaster for fashion aficionados like us. Just when we were thinking that Priyanka Chopra's style sheet has gone from good to bad to good again, she makes an appearance which is as heart-breaking as this. We know PeeCee is blessed with a bod and can carry and nail any damn attire, but that doesn't give her the liberty to abuse it, right? Instead of flaunting some of the worst outfits in your wardrobe, why not try and pick something good? We know that PeeCee shares a penchant to opt for anything but basic. But her recent style pick is sheer disappointment and there's nothing right in that. Ask us to name one good thing and we might say that the colour black is the only thing that works! Seriously, that's the only good thing and we thank our stars for keeping the colour palette so basic. With shiny brown lip colour and equally heavy eye makeup, Priyanka's look was equally unflattering. To sum it all, it did very little to impress us.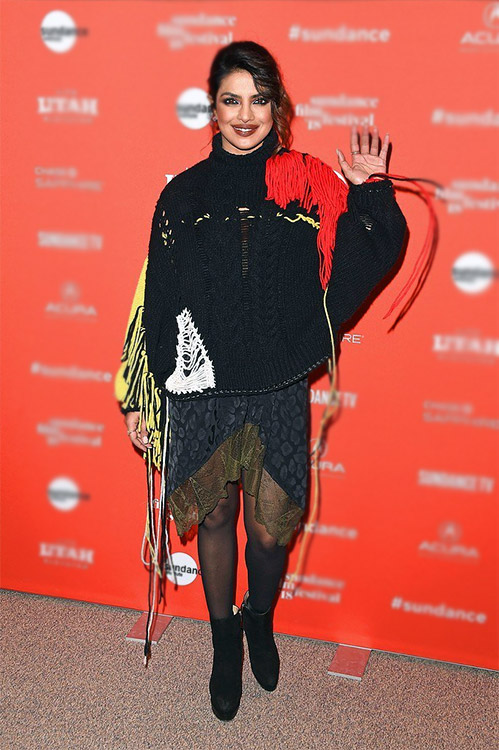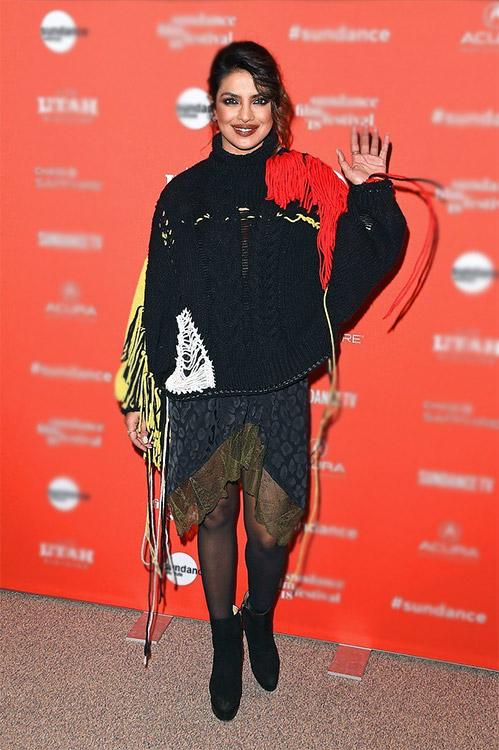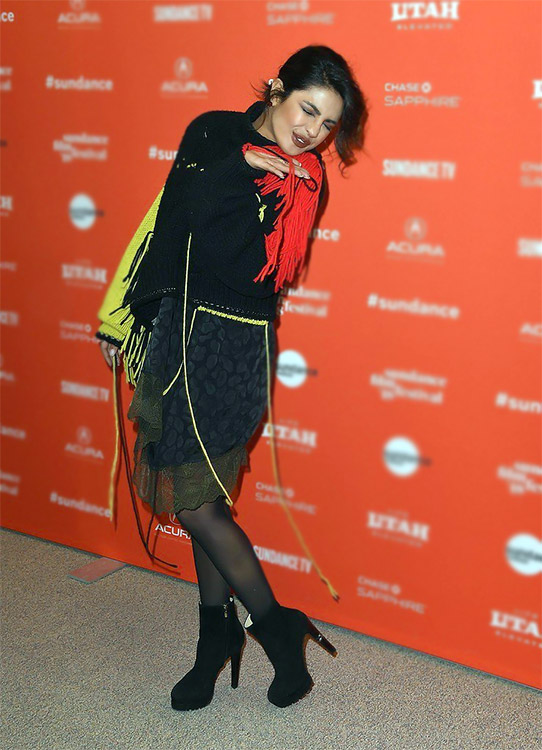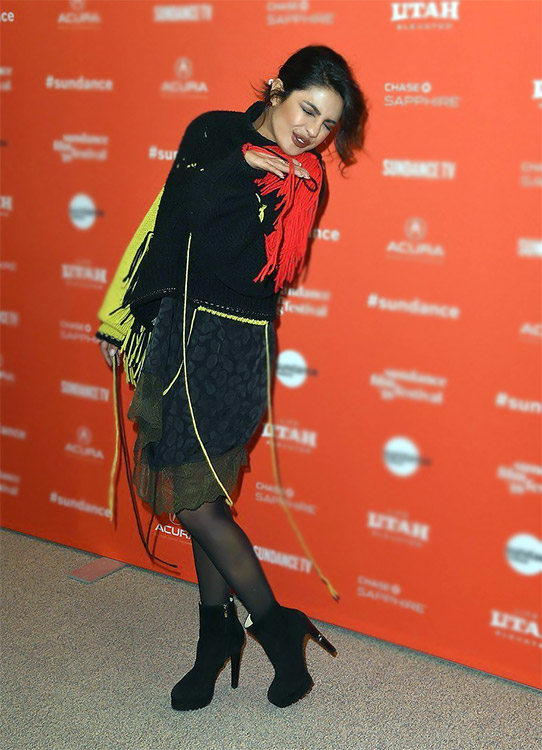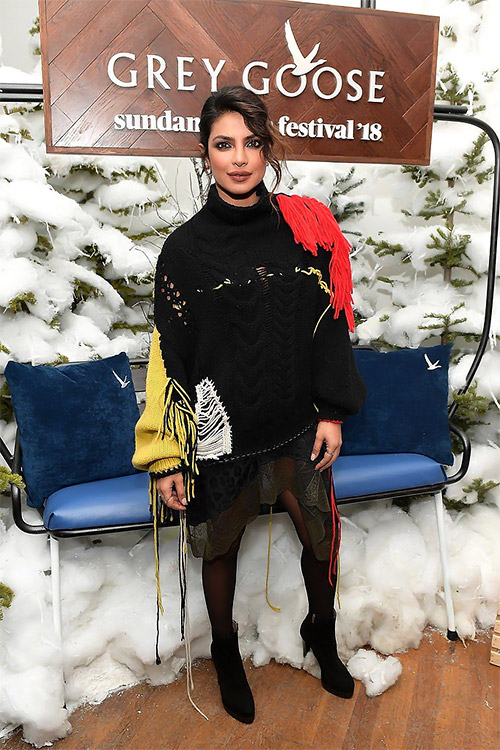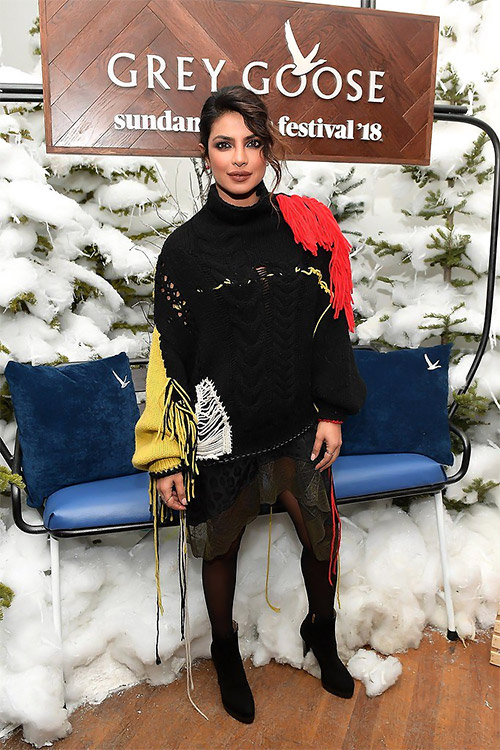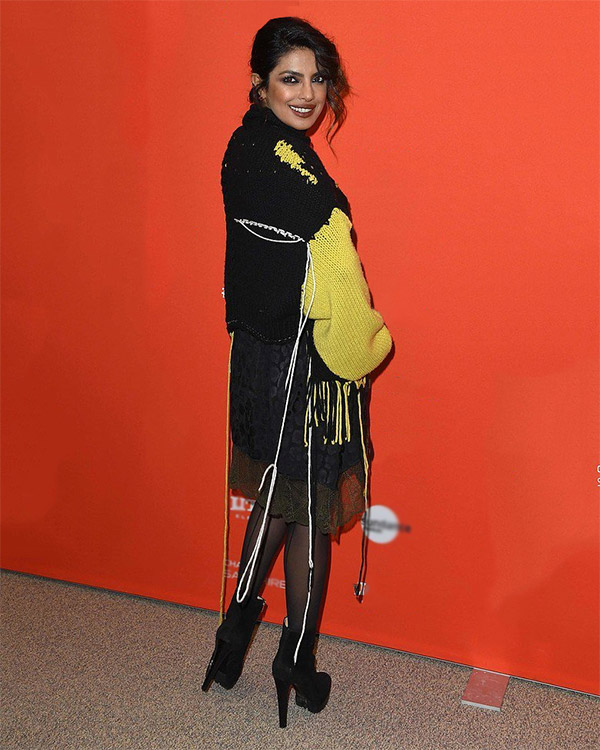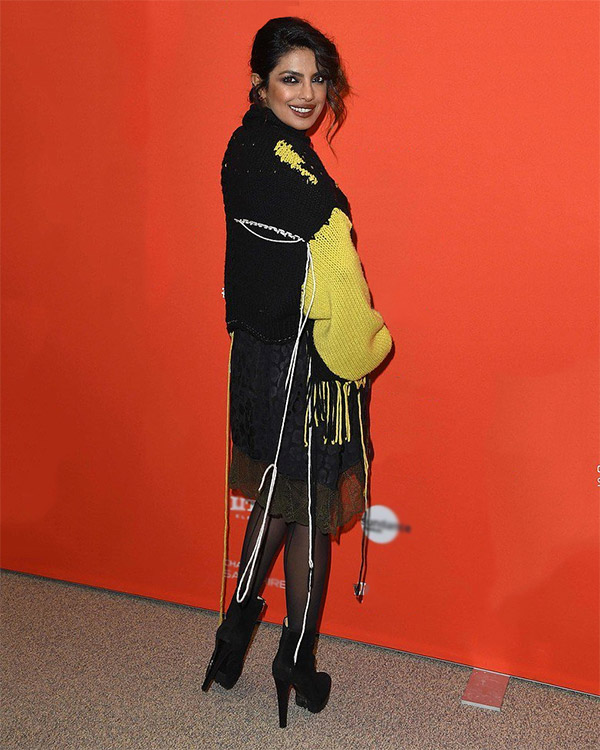 Meanwhile, Priyanka is busy receiving all the love and praises for her role in A Kid Like Jake. Filmmaker Michael Keene, who watched the movie, was in awe of Priyanka Chopra. He wrote, "All the Priyanka Chopra fans will be happy to know that she is quite good in A Kid Like Jake. She's very much the supporting friend character, but she's a memorable and important element. The Priyanka Chopra invasion of Hollywood continues."