jennifer Garner just redefined the classic LBD.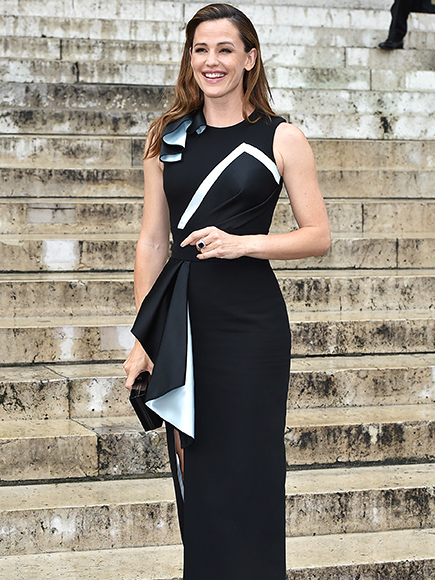 The 44-year-old actress stepped out in a hip-hugging black dress with white accents as she made her way to the Versace fashion show in Paris. She paired the ankle-length gown (with a sexy slit down the leg!) with a gorgeous ring and simple black clutch. The dress is part of Versace's haute couture fall and winter collection, and Jen rocked it during her time in the city of love.
Almost as jaw-dropping as her dress, Garner was beaming as she walked into the fashion show on Sunday.
Garner touched down in Paris for Fashion Week on Friday, but this is not the mother-of-three's first time in the city this year. She and her three kids met husband Ben Affleck in Europe while he was there filming his new movie.
But Jen had another leading man by her side at the Versace show. Garner sat in the front row next to Bradley Cooper.