When the west took fashion inspiration from our Bollywood divas – Aishwarya Rai Bachchan, Sonam Kapoor and Priyanka Chopra
Every year during summers, the fashion capital of the world, France, receives a major footfall of celebrities thanks to the Annual Cannes Film Festival. A-listers, filmmakers, supermodels, from across the globe gather under one roof to attend the prestigious festival. The 70th edition of Cannes, that began on 17th May and will close on May 28, was no different. Everyone from model Kendall Jenner, former Baywatch babe Pamela Anderson, singer Rihanna to ofcourse our Bollywood divas Aishwarya Rai Bachchan, Deepika Padukone, Sonam Kapoor, Shruti Haasan and Amy Jackson attended the event.
Cannes, as we all know, not only honors cinema but also celebrates fashion. Infact over years, many complain, that the focus of the festival has shifted too much on 'who's wearing what?' The situation is such that now it's considered to be a Mecca of all the fashionistas.
And when you have so many celebs,dressed in gorgeous ensembles, coming on one common platform, comparisons are bound to happen. Comparisions like Deepika-to-Sonam or Sonam-to-Aishwarya are regular but this year we noticed many westerners taking fashion cues from our very own Indian beauties.
Here's the entire low down –
Kendall Jenner wore exactly the same outfit on the first Day of Cannes 2017 what Priyanka Chopra wore to Oscars this year. No kidding!

The pattern on their gowns were surely different but the structure was exactly the same. And why wouldn't it be–both outfits came from same, iconic fashion house, Ralph & Russo. While Priyanka opted for just a pair of diamond cuffs for her Academy Awards appearance, Jenner accessorized her gown with a black-glittery choker.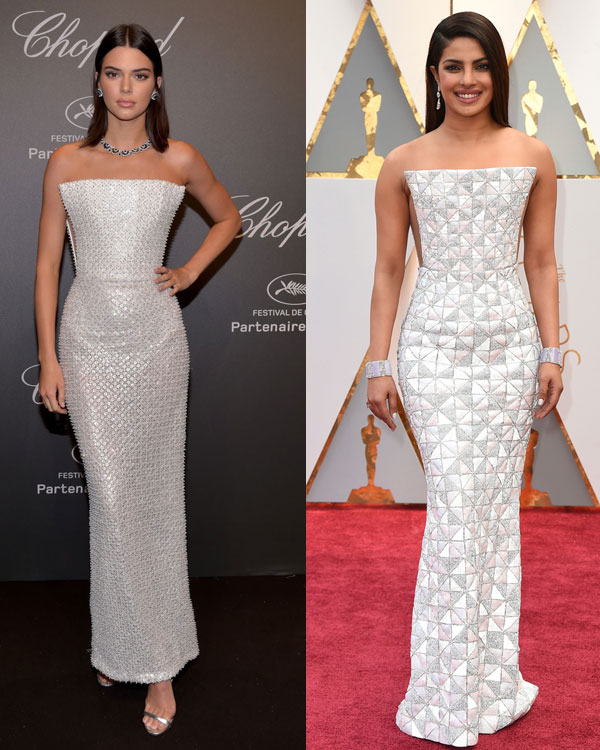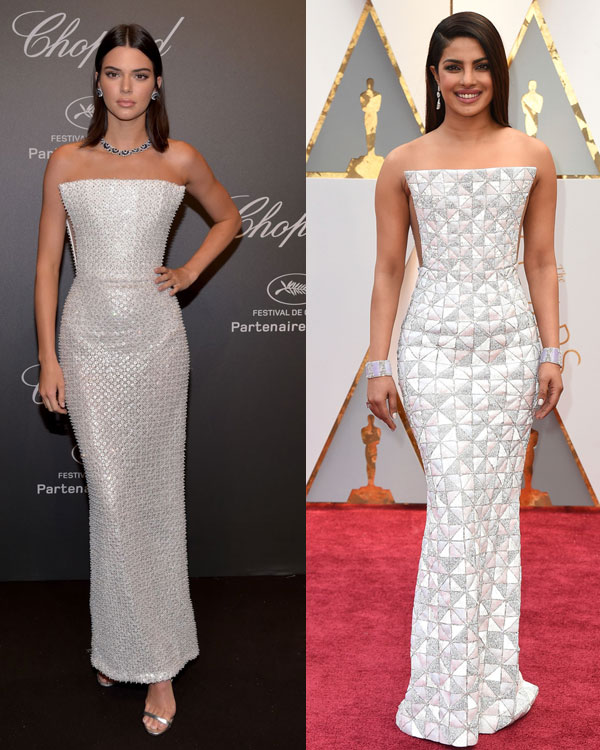 Super model Bella Hadid's serpent necklace took us back to 2006 when Aishwarya Rai Bachchan wore a similar neck piece with an off-shoulder deep-blue Elie Saab gown
The serpent neck-pieces are visibly different, both in pattern and colour, but the fact that Aish wore it more than 10 years back is what makes it so interesting!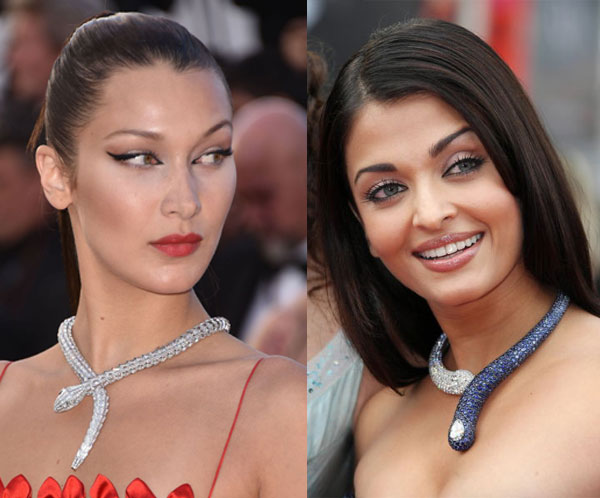 Araya A. Hargate's white gown reminded us of Sonam Kapoor's Ralph & Russo gown that she wore at Cannes, last year
Ralph & Russo, again! The only difference here was in the material of the cape the actresses chose and the colours. While Sonam's off-white cape had a flowery texture to it, the Thai actress co-ordinated the white silk gown with an ostrich-feathers cape. Needless to say, both looked stunning!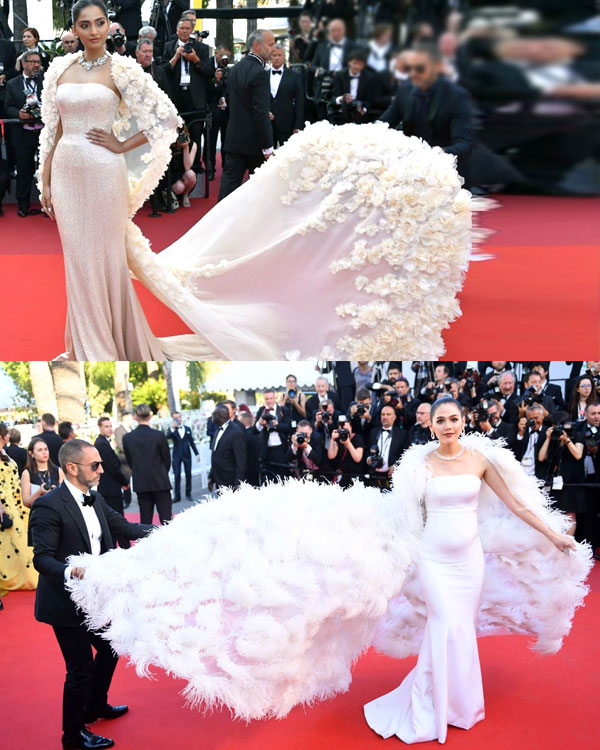 What do you guys think of these 'co-incidences' ? Tell us in the comments section below. And, stay tuned to BollywoodLife for latest updates on Cannes