Slay girl slay! Ashley Graham flaunted her curvaceous frame in all it's glory on July 10, wearing a violet colored string bikini while tanning on the beach. We've got all the pics of her sizzling physique, here!
Ashley Graham, 28, put her ample assets on full display at the beach on July 10, flaunting her buxom figure as she danced around in a sexy purple bikini from her collection "Swimsuitsforall." The Sports Illustrated model was certainly embodying the utmost confidence, showing off her natural beauty from several angles using NO filters. Check them out here!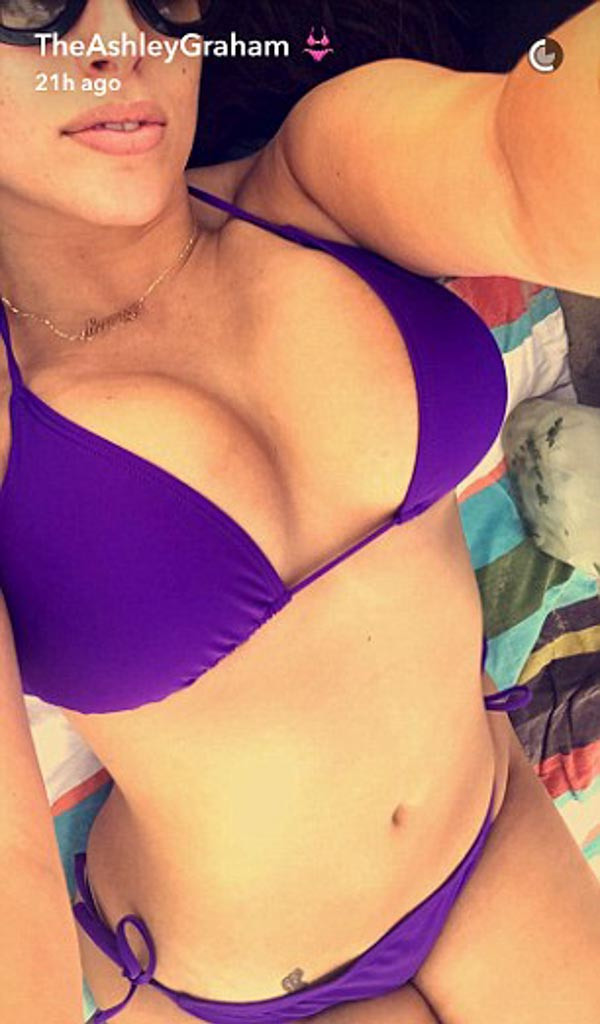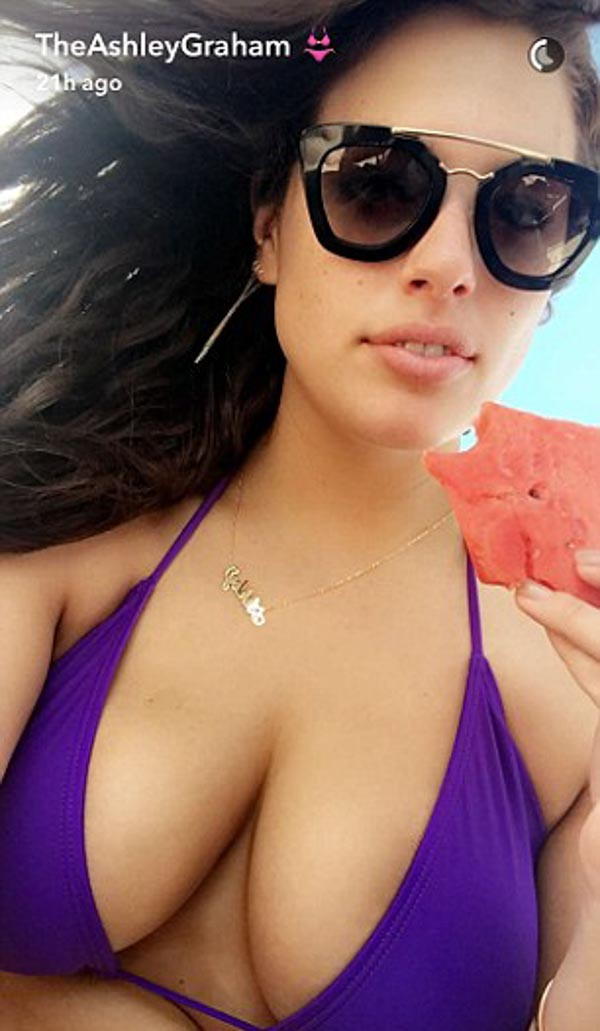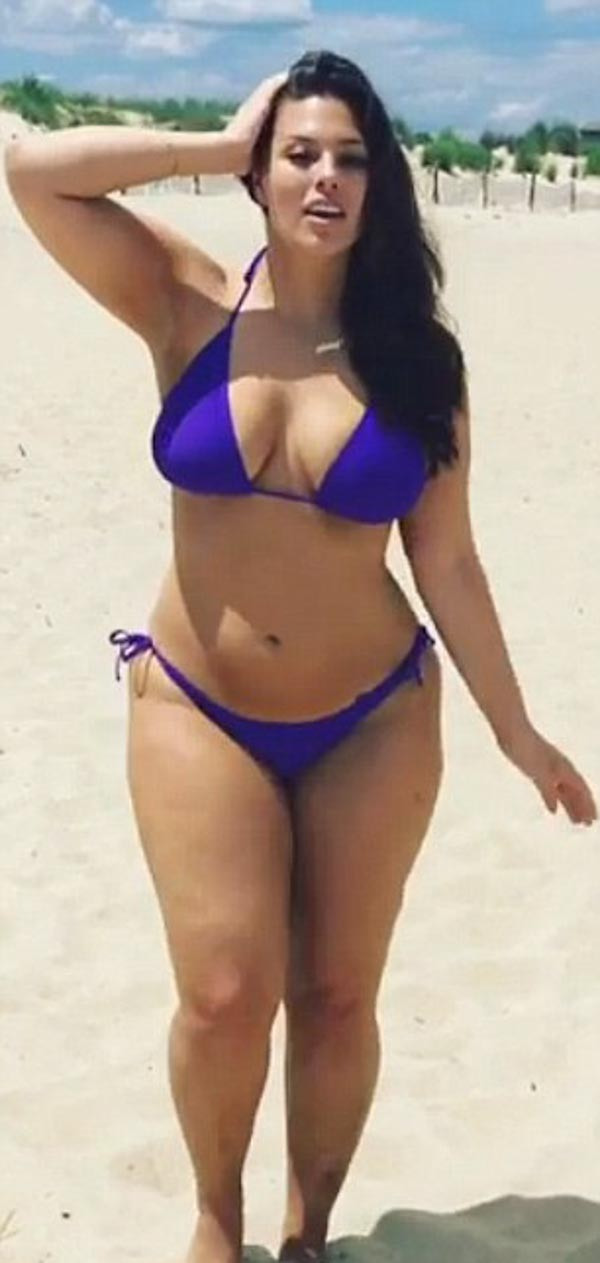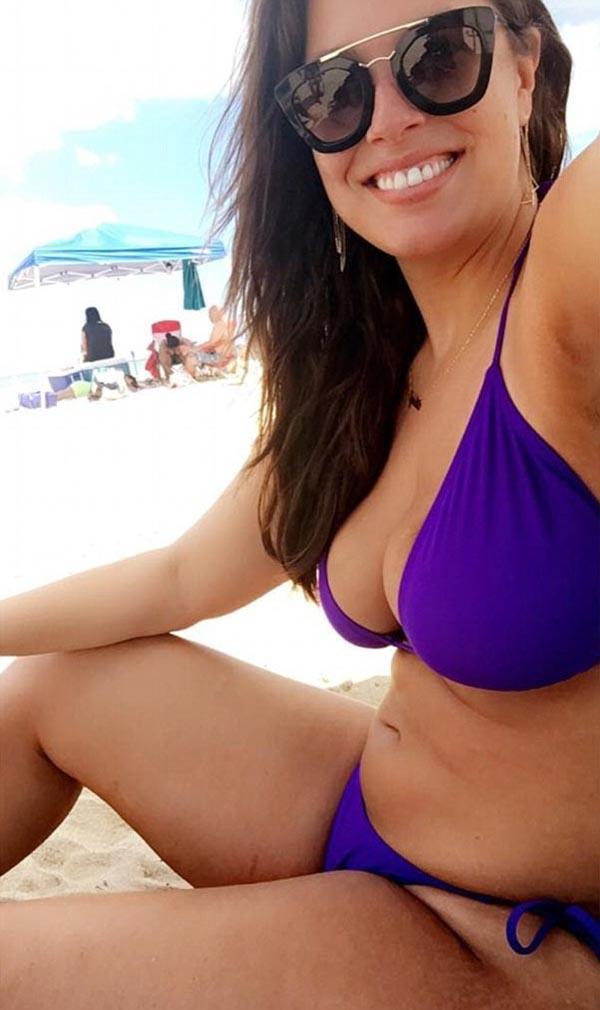 'My thighs are so sexy they can't stop rubbing each other! by Me!!' she wrote alongside her post as she sashayed from side to side, ending with the hashtags "#beautybeyondsize #shakewhatyourmamagaveya." Ashley pulled out all the stops in front of the camera, sharing photos of herself sunbathing as she bonded with her husband Justin Ervin and her mother-in-law at Delaware Seashore State Park. Her hubby couldn't keep his hands off her and we can see why! She even proudly showed off her stretch marks while taking a snap of her inner thighs.
The supermodel was certainly hitting all the latest trends — rocking a dainty gold name plate necklace, dangling earrings and a pair of retro sunglasses. Later in the afternoon, the body advocate continued to leave little to the imagination when she changed into a zip-up black and white top paired with string bottoms