There's a beauty look we never saw coming! Kristen Stewart completely surprised us when she stopped by 'Good Morning America' with a simple blowout hairstyle and pink lip. Get the details on KStew's ladylike hair and makeup, and vote to let us know which style you prefer.
Kristen Stewart, 26, left her signature edgy style behind while appearing on Good Morning America on July 11 in NYC. The actress talked about her new film, Cafe Society, but we couldn't get over how different she looked with her smooth, polished hair and softer makeup look.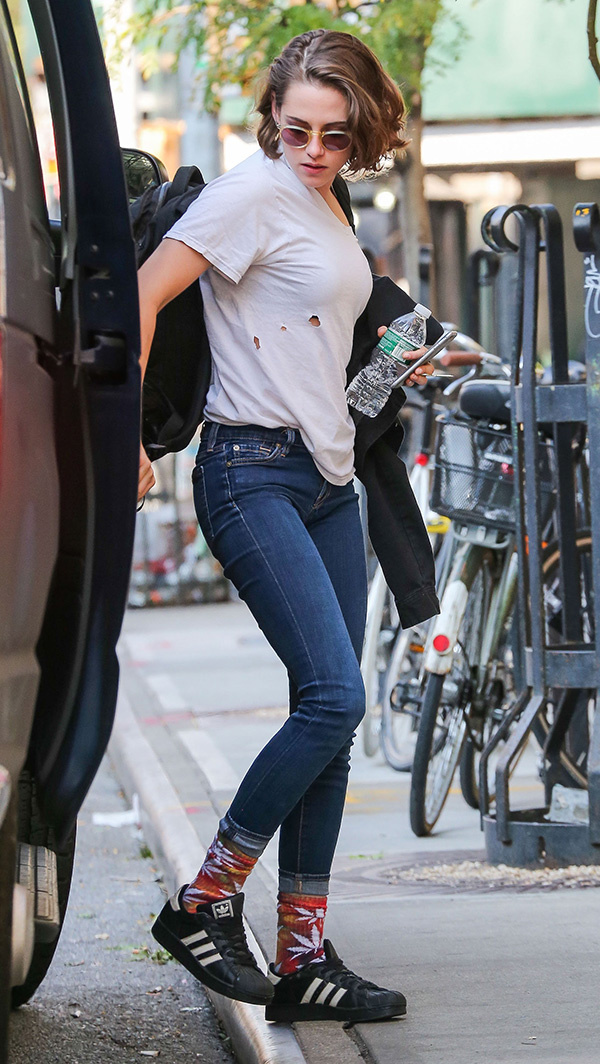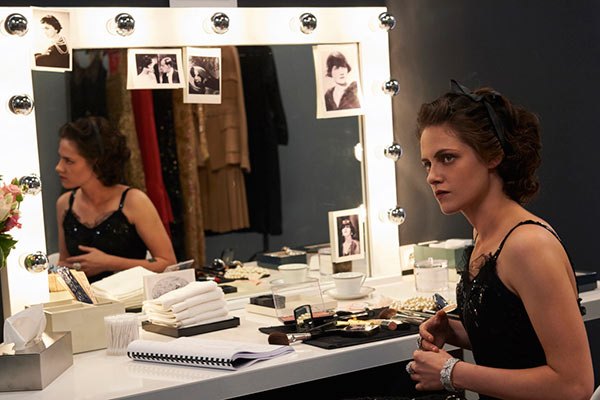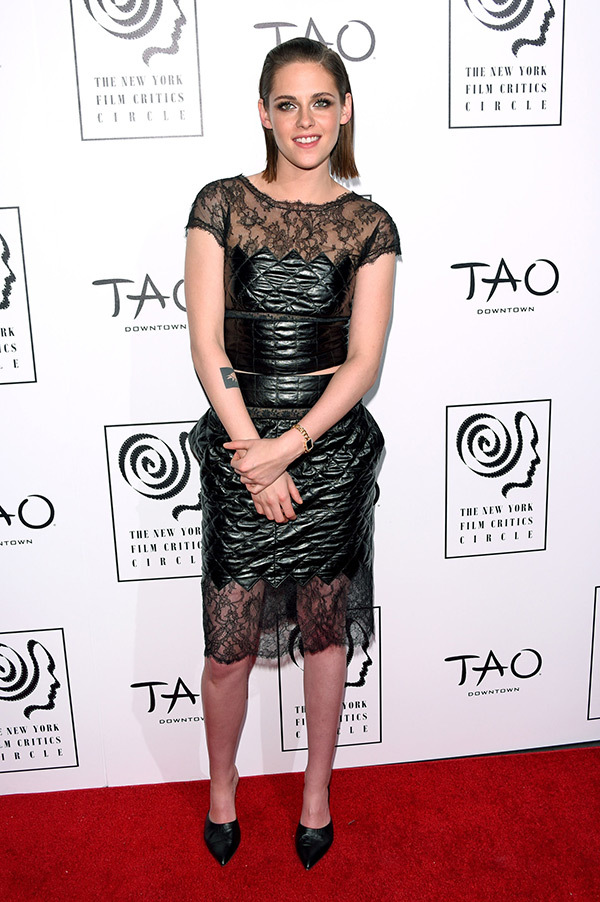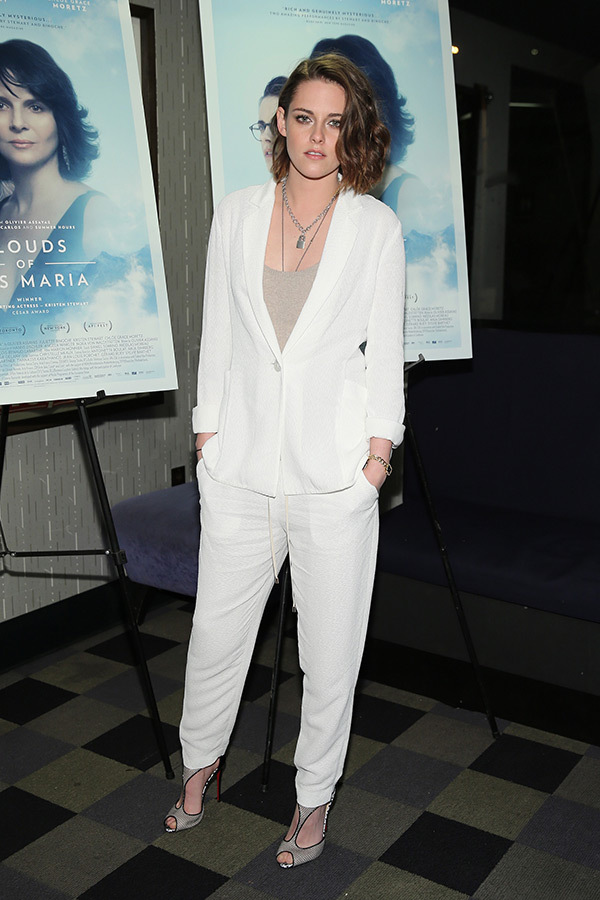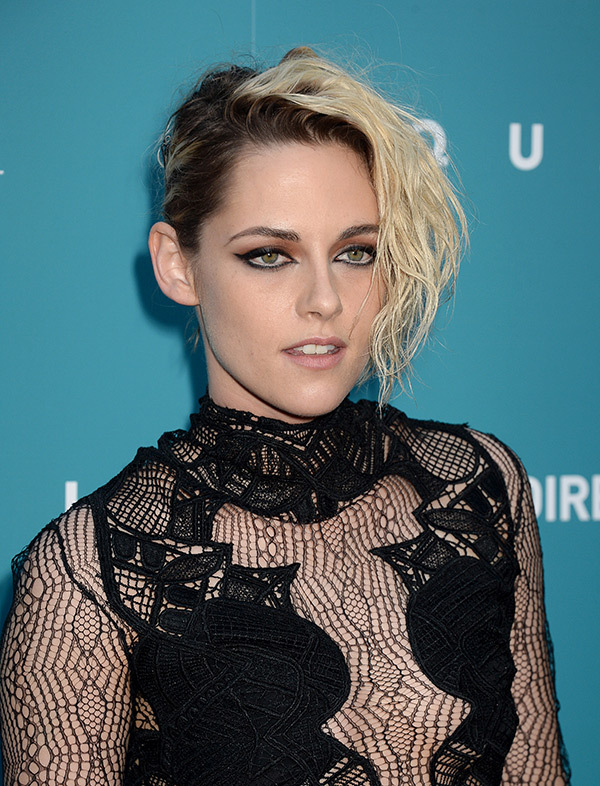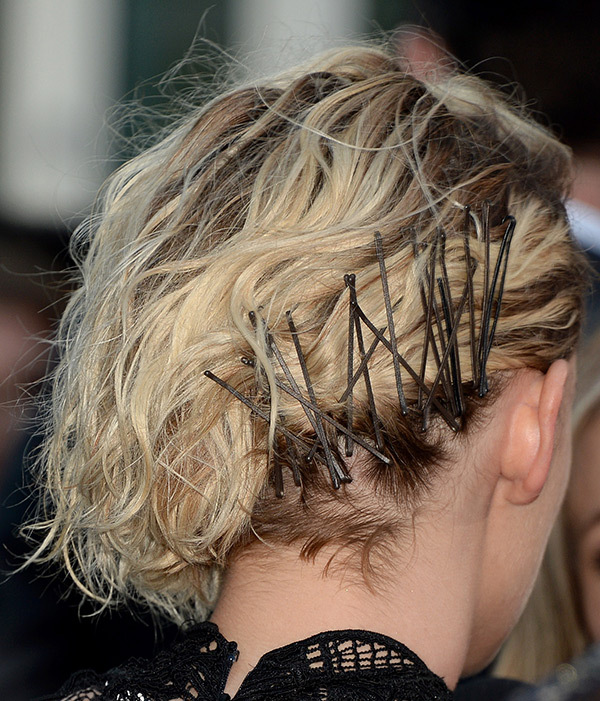 KStew and her grungy waves are practically inseparable, which is why we were totally surprised to see her leave them behind on GMA for a completely straight style. Speaking about her newest movie and upcoming projects, which includes directing a short film, KStew opted for a much simpler beauty look.
In addition to ditching her usual messy waves or funky accessorized updos, Kristen also left her usual dark liner and heavy smokey eye makeup at home. Preferring dark black and plum colors smudged out for a more dramatic effect, Kristen's morning look was much more subdued.
Wearing her platinum blonde bob smooth and parted off to the side, KStew completed her look with super soft eye makeup in a light brown color and a feminine pink lip.
Though she switched up from her usual grungy look, Kristen's platinum blonde locks were still intact. Revealing her new blonde bob back in the spring, Kristen told People magazine that her dramatic hair makeover wasn't for a movie at all. "I just did like five movies over a two-year period," Kristen said to People. "And I think it's a very good decision for me right now to stop acting in movies for just a moment. And I've never really done that, I've never changed my appearance," she went on to say of her new look. "I've always really stayed neutral since I was 10-years-old, so I was like, 'I'm gonna direct a short, and I'm gonna f**k up my hair.'"