Signature Startup Masterclass, Season 2, is all about converting your "passion to paycheque". The series of webisodes exhibit real-life success stories of revered personalities who provide guidance to aspirants wishing to achieve their dreams and desires. And this time, in its Delhi edition, the audience witnessed talented actor Rajkummar Rao in conversation with host Neil Bhoopalam at one of the plush bars at the NCR.
The powerhouse performer, who hails from Gurgaon, has slowly and steadily carved a niche for himself in the industry by taking up meaningful roles without falling prey to the 100-crore box-office bug. He's displayed some immense talent in films such as Trapped, Newton, Talaash, Kai Po Che! among other gems making him one of the most endearing actors of today's times.
And, right before the masterclass, he sat down with LiveInStyle for an exclusive interview where he spoke about his humble beginnings, his definition of success, and more.
We've admired you as an actor (a terrific one) and now we're going to witness you as a mentor at the second edition of the Signature Startup Masterclass. What should your fans expect from you at the event?
I'm just here to share my experience, and I hope somebody out there can relate to my stories and get inspired by them. If I can help somebody find their way around, then I'm always there for that. I'm not here as a mentor, I'm out here to share my experiences. Mentor is a heavy term; I'm a little scared of this term. Neil (Bhoopalam) will be there on-stage with me and we are actually really good buddies. So I'm looking forward to it.
What was your reaction when you were among the coveted few, who were chosen for this event?
I was excited because I've been following Signature Masterclass since a long time. I've seen the Anurag Kashyap episode and I really admire him. So I think it's a great platform. I wish something like this existed when I was in Delhi while doing theatre because I would always look for inspiration from books, real life characters, and a lot of biographies. And now it's live on video for us to listen to and learn something from them.
I was thrilled, that was my first reaction. It felt nice they thought of me to come on this stage and share my journey.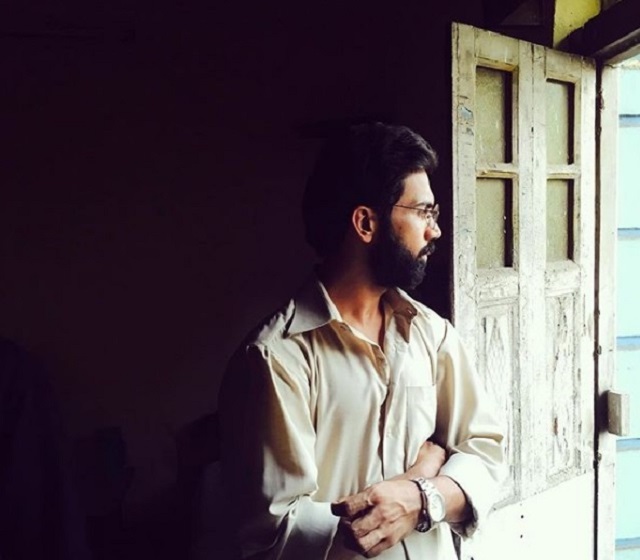 Tell us about your humble beginnings in the industry. Did you face many obstacles, challenges or rejections? And if you did, how did you overcome them?
Definitely, I was ready for it. I knew that I'm an outsider and nobody is standing with their arms wide open, waiting for me to come join films. I feel very lucky that I came to the industry at the right time when people were experimenting with their stories. There were writers who were writing character-driven stories, so I was there at the right time. I've done everything, I've never felt shy of any kind of work, and being in front of the camera and acting is something which gives me the most amount of high in life. That's my biggest pleasure in life.
I landed in Mumbai in 2008, and of course, I've had my fair share of struggle. I faced a lot of rejection as well, for almost two years, but I was ready for it. There was never a plan B for me. This is the only thing I knew; this was the only thing I was breathing, and I wanted to just do it. If not films, I was doing some improvisations with my actor friends at home. I was doing some scene work, and that gave me a lot of happiness. So I thought if there's something I really want to do and I can make money out of it, then why not.
But I never wanted to be an actor because I wanted to make money. I wanted to be an actor because I genuinely loved it. So it is a long term relationship.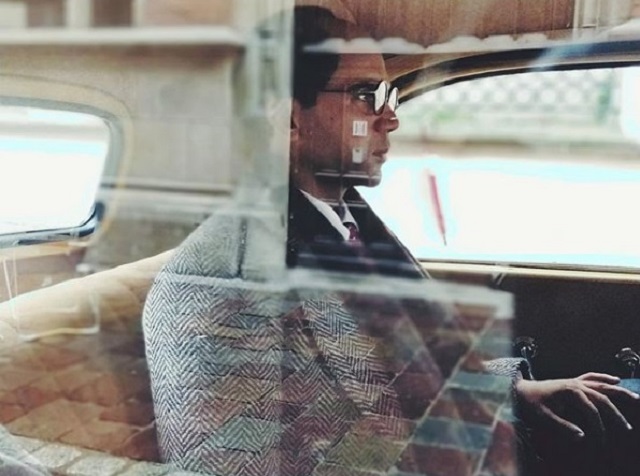 What advice will you give aspiring actors who are trying to find a foothold in the industry?
Just keep working hard because it is a really big industry. Everybody can find their own space, and we have so many inspiring stories in front of our eyes. There's Nawaz, there's Manoj Bajpayee, there's Irrfan, and then there's Shahrukh, who is the biggest superstar of the country. So if they can do it, you know you can do it too. Just work hard; there is no substitute to working hard. Never give up. Keep working on your craft because right now, it is the time of the actors.
What is your definition of success?
It is a responsibility, I think. Because then you get the power to change things, power to do things that you believe in. So I think success gives you the responsibility and it gives you power to decide which way you're going to take your cinema.
I don't know if I'm successful enough or not, but my process hasn't changed at all. Since day one, I've always listened to my heart. I've always listened to my gut feeling, barring probably one or two films. But this is what I believe in because now my films are doing really well at the box office. But I still get awkward sometimes. There are big films, big stars but if my heart is not there, I don't believe in those stories. I can't do it just because somebody is saying that it will do really well at the box office and will make 100 crores. If I'm not excited for that script or that part, there's no point for me to do it.
Do you have any role model in mind who inspired you in recent times, or maybe while you were growing up?
There were so many performances that I got really inspired from. I've always looked up to performers like Manoj Bajpayee, Irrfan Khan, Aamir Khan, and Shah Rukh Khan. When I was growing up, I was watching a lot of Hindi films, actually only Hindi films, since my only access was Hindi films. So while watching DDLJ or Shool, I was like wow! These are two different schools of acting and different kinds of cinema, but still so amazing. Also Sridevi, in English Vinglish, Vidya Balan in Kahaani, Kangana in Tanu Weds Manu and Queen, and Alia Bhatt in Udta Punjab are also some of the people who have inspired me as an actor.