Irish designer Eamonn McGill designed a show-stopping dress in just three days for Big Brother star Lateysha Grace for the National Reality Television Awards on Thursday night.
SHARE
GO TO
The floor-length gold gown featured sequin and embroidery panel detailing and a cut out back, making Lateysha one of the best dressed on the night.
The figure-hugging dress had a mesh fish tail finish, allowing her gold strappy sandals to peek through, while the reality star wore her hair sleek and striaght.
Fashion graduate Eamonn McGill said designing the dress came about through Instagram.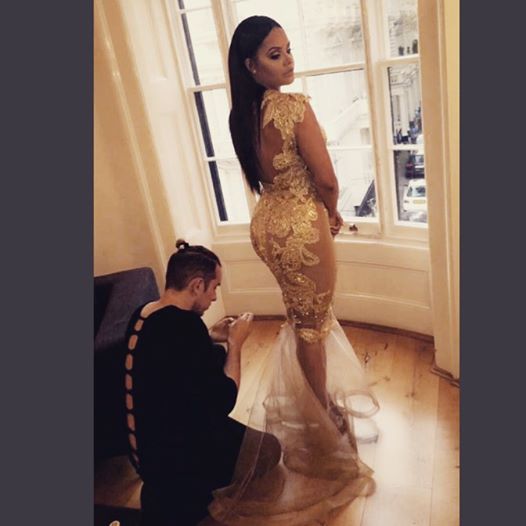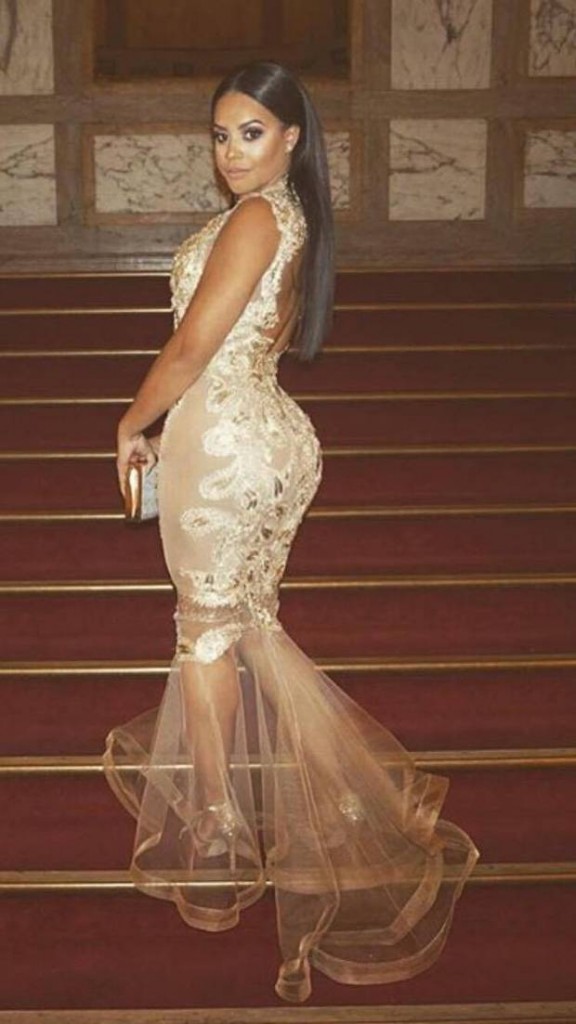 "I was working on a few pieces for Suzanne Jackson for some upcoming events when my phone beeped and I saw an Instagram tag from a friend," he told Independent.ie.
"She tagged me in a post on Lateysha's page about her looking for a gown for an event and I thought nothing of it. She then reached out to me, and next thing I know I'm on the phone to Lateysha planning what we could do."
"I had three days to make a garment that was show stopping. I felt like it was the Golden Globes dress all over again," said Eamonn speaking about the dress he designed in just over seven days for the awards earlier this year.
"It was all quite sudden and out of nowhere, but it was the best news I got all day. Social media really has the power to do anything these days."