Sheer is the new black. Long gone are the days of covering up and leaving things to the imagination — just look at all these see-through gowns walking the red carpet!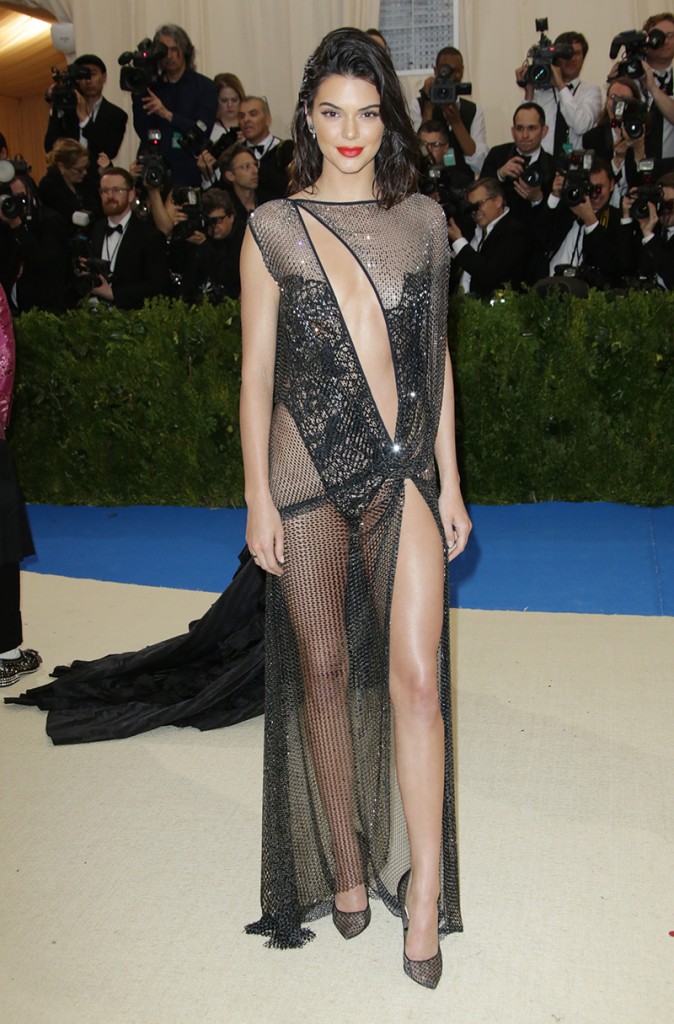 Can you believe 2017 is almost over? This year gave birth to some major fashion and beauty trends, like slip dresses, squiggly eyebrows (and lips), and trendy overalls. But the one that reigns supreme is without a doubt sheer gowns. See-through dresses made their mark on 2017 at all kinds of red carpet events, including movie premieres, the iHeartRadio Music Festival, the MTV Video Music Awards, and the LACMA Art & Film Gala.
Sheer gowns have been in style of YEARS (remember when Rose McGowan showed up to the 1998 MTV Video Music Awards with Marilyn Manson wearing next to nothing?) But we've never seen such an influx of see-through ensembles like this past year. They're literally everywhere! Bella Hadid wore a dress so sheer at Paris Fashion Week in the Spring that her nipples were totally exposed! Kendall Jenner rocked a sheer, floor-length gown to the MET Gala in early May, and Jennifer Lopez dazzled in a sheer, cut-out dress at the 2017 Billboard Latin Music Awards. But if you thought this was just a summertime trend, think again…
It's almost as if these A-listers don't know what temperature it is outside! Lady Gaga, for example, showed up to the 2017 Grammys (which were in February by the way) in sheer tights, short shorts, and a leather crop top. In the middle of freezing January, Modern Family star Julie Bowen walked the red carpet in a see-through white gown designed by J. Mendel. How are these celebrities not cold?! It may be Los Angeles, but the temperatures still drop!