India made its distinct mark in Asia Model Festival 2016 by winning numerous titles in one of the largest fashion and beauty events in Asia.
India seized a number of titles at the Asia Model Festival 2016, with a team comprising of 'Face of India' winners and other best talents from around the country.
Mr India 2015 finalists, Rishabh Bajaj and Jitesh Thakur, won 'Asia Star Model' and 'Promising Talent of Asia' respectively.
Model Ankush Kukreja also grabbed the desired title of 'Face of Asia' at the glitzy event held in Suwon Gymnasium in South Korea on May 21, 2016.
Joining the male contestants, beauty pageants Riddhi Kumar and Surabhi Nigam received the 'DONGAN MISO Oriental Medical Clinic Award' and the 'Beauskin Award'.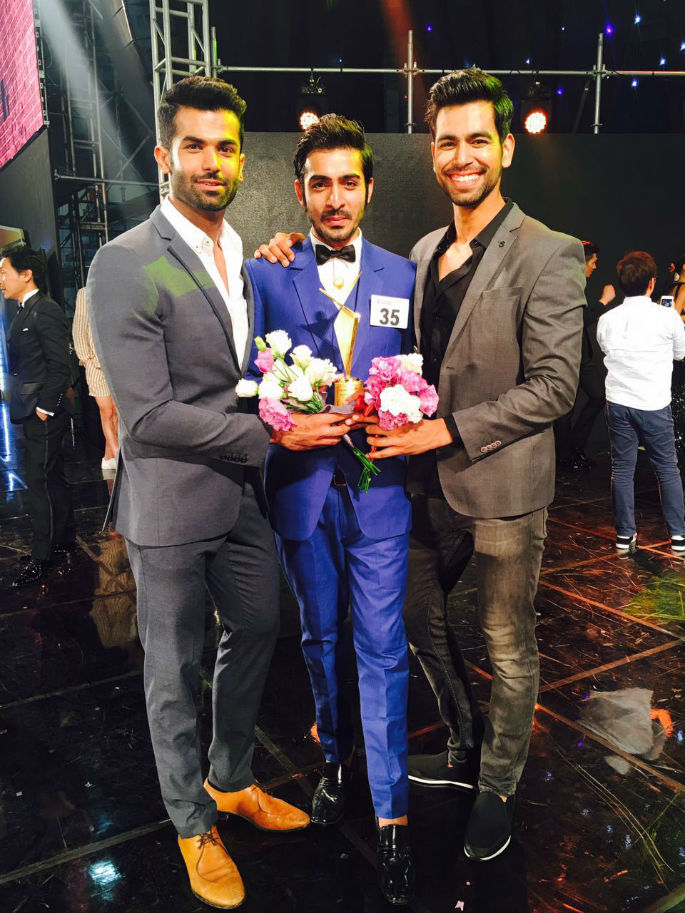 Mr. Badal Saboo, chairman of Face of India, said: "It is unquestionably a moment of great pride for our country and it brings immense joy to see top Indian talent representing India at such a global platform.
"This pageant has surely brought the best of opportunities for contestants who can now foray in to the International world of modeling using the right channels."
Hosted by Suwon city and the Korea Model Association, Asia Model Festival is one of the most awaited and biggest events that introduces Asian fashion and beauty to the world every year.
It provides a chance for top models, artists and designers from 25 Asian countries to demonstrate their skills and native cultures through events, such as the 'Traditional Clothes Fashion Show' in the 2016 edition.
The 'Makeup Festival Awards' is another opportunity for artists from the region to showcase their work in body painting, stage makeup, special effects and skin art.
All winners will gain great exposure on the Asian and international platforms to further explore their crafts, thus opening many more doors for them.
The occasion also consists of entertainment events, such as famous brand fashion shows, music performances and a Gala show.
Yang Eui-sig, chairman of the Korea Model Association which launched 'Face of India' with Saboo in 2015, said: "Today, models play a leading role in Asia's cultural exports.
"By promoting models as cultural assets, we hope that the Asia Model Festival will act as a platform for closer co-operation between the fashion industries of Asia and the world."
Congratulations to all the winners at the Asia Model Festival 2016!