Bollywood never saw so much fun in making a film with just female characters taking charge. It has happened very sporadically and most of the time, the outcome has not been too great. But Veere Di Wedding can just change that completely. It's glamorous, bitchy, glitzy and speaks about girls taking on life as it is. While watching the trailer however, we couldn't shake off a deja vu feeling. We found a lot of similarities with Sex And The City and we have got all that right here for you.
#The girl gang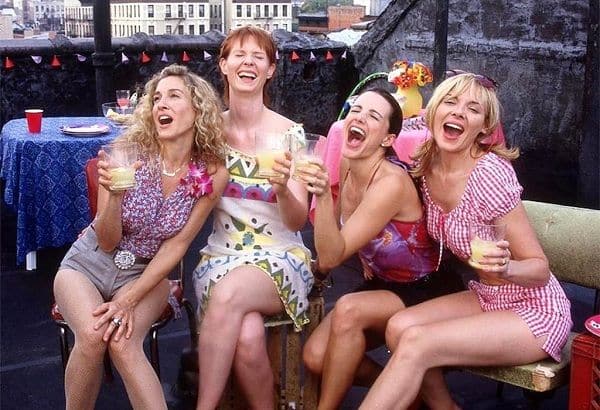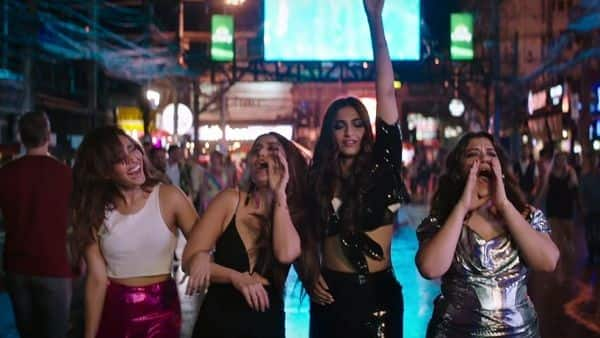 Sex And The City was about these four girls in New York City with their own set of issues and struggles, trying to make headway in life. In VKD too, there are four girls trying to make sense of what is happening in their lives. It shows their bonding, friendship, how they stuck to each other through thick and thin, trying to figure out why their lives have turned out the way they have. Carrie, Miranda, Samantha and Charlotte from SATC were also equally screwed up in life and were trying to make sense of it.
#Carrie and Charlotte get a desi version in Sonam Kapoor
In the first scene in the trailer, Sonam is lamenting about a guy she had sex with but it didn't last.  Later in the trailer, she is even seen sitting for arrange marriage scenes but she has a fight with him too. Doesn't Charlotte always have this incessant urge to get married and have kids? She even cries her heart out as everyone around her was getting pregnant, but she wasn't. As for flashes of Carrie in Sonam's character, the fact that she also talks about how, unless married, there is no validation to a woman's life. Isn't that's how Carrie always mentioned about her dilemmas in life?
#Kareena Kapoor Khan or Mr Big?
Big, Carrie's on and off boyfriend, was hugely commitment phobic. Wedding was never part of his life's plan. In fact, he ran away from his own wedding in the movie Sex and The City. Kareena's character looks pretty similar. You can see how she freaked out the moment her guy proposed to her. Even during the wedding preparations, she seemed unsure. We don't know if she too dashes away from the wedding venue, but she clearly resonates with what Big felt in the show.
#Table 'tod' dance
Sex And The City has many such moments where the girls hung out together and had a ball. The many club parties were legendary. Remember the karaoke night in the sequel Sex And The City 2? Here too, Kareena, Sonam, Shikha and Swara are seen having a gala time chilling together. Add some men bashing and you know what we are saying!
#To be or not to be married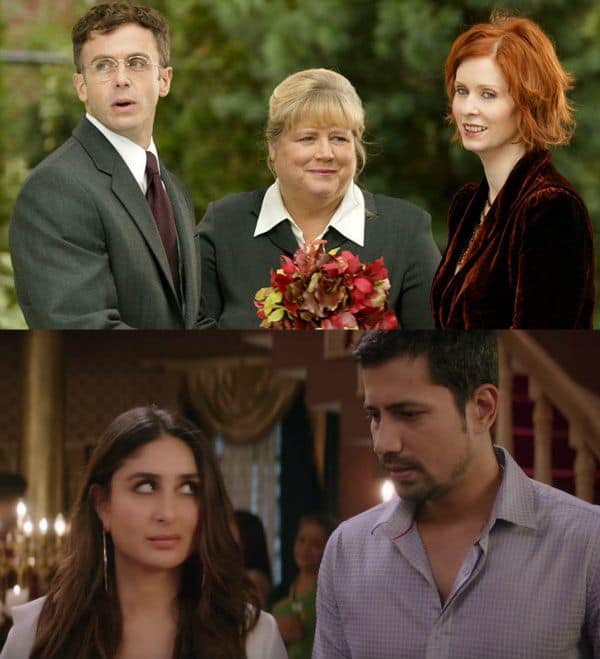 All four girls in the film don't seem too kicked about marriage. Sonam wants to gets married but doesn't like the obligations that come along with it, Kareena is just not interested to tie the knot but has succumbed to familial pressure, Shikha is a single mother while Swara is getting a divorce. In SATC, all the women were unsure about getting hitched as well. Carrie got betrayed by Big, Samantha doesn't hold marriage in highest regards, Miranda is happy being a single mom while Charlotte is struggling to make her marriage perfect. Sounds too familiar, right?