He looks deathly dapper in the latest photoshoot pictures. So glad we came across this piece of artwork!
Words won't be enough to express just how much we missed Ranbir Kapoor grace magazine covers and do photoshoots for the same! We're just glad that he finally decided to let the shutterbugs click pictures where they had his permission! We had earlier even shared a piece where we drew parallels between Kapoor's Vogue cover to that of Ranveer Singh's Grazia cover. Now the theme was pretty similar and hence the whole being sandwiched between two hot ladies with funky looking clothes. But the tone of the party themed mags were completely different. In the cover itself you can see how astly different the whole look and feel of Ranbir and Ranveer's party cover is.
The inside pics of the same are extremely different as well! While we are very familiar with Ranbir's poker face and the handsome smile, here we get to see a lot more of the crazy Ranbir who loves to party! This is something new. We've never really seen this side of Kapoor, except for in the film's in which he has to portray those kind of roles. Here we see a charming Ranbir, ready to slay all the ladies with his handsome looks and kooky nature! Puzzled as you may be, the pictures along with deets on who he is wearing would probably be able to give you a better insight. Oh and yes, we definitely wish to be a part of this mad after party that is thrown by Ranbir Kapoor! Scroll below and check out the pics!
Whoever said matching separates don't do the trick have obviously not met Ranbir! While he's not the kinda man who likes to go all zany over his fashion sense but hey, a man can change! And that's exactly the kind of crazy aura he is exhibiting as he strikes a pose in a Billionaire Couture creation and teamed with denims!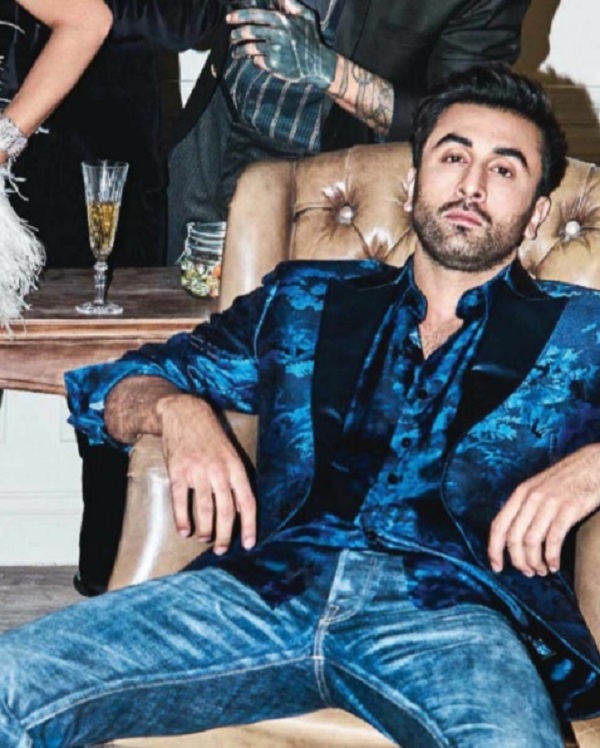 Look at that charming yet naughty look Mr Kapoor is darting straight at the model whilst having some cereals! You'd fall for that look instantly before paying heed to the Dior shirt. Not to forget, those sunglasses that make up for the naughtiness in his eyes!