Their sisters are one lucky bunch…
Shah Rukh Khan, Salman Khan, Akshay Kumar have many thing in common, apart from the fact they are the biggest superstars we have today. All of them are loved by masses and classes alike. But there is one more thing which is common between the three of them, they are doting brothers to their sisters. We all know Salman Khan's love and affection towards his sisters Alvira and Arpita. But do you know Shah Rukh Khan has an elder sister and she is also a resident of Mannat?
Our Bollywood actors are very caring towards their sisters, which have been evident through their various social media posts. Remember the time Akshay Kumar posted a video on social media with his sister. In our Bollywood movies as well, the brother-sister relationship has always been portrayed in a beautiful way. Like Hum Saath Saath Hain, Josh, Fiza, Iqbal, Dil Dadhakne Do etc. Our Bollywood stars are known worldwide but not everyone in their family is as famous as they are.
On the occasion of Raksha bandhan, let's take a look at few of the superstars and their lesser known sisters:
SRK's sister is rarely seen making public appearances. There are very few images of hers. She can usually be spotted at festivals celebrated by SRK at Mannat. But one thing known is that, SRK really cares for his sister.
Akshay Kumar and Alka Bhatia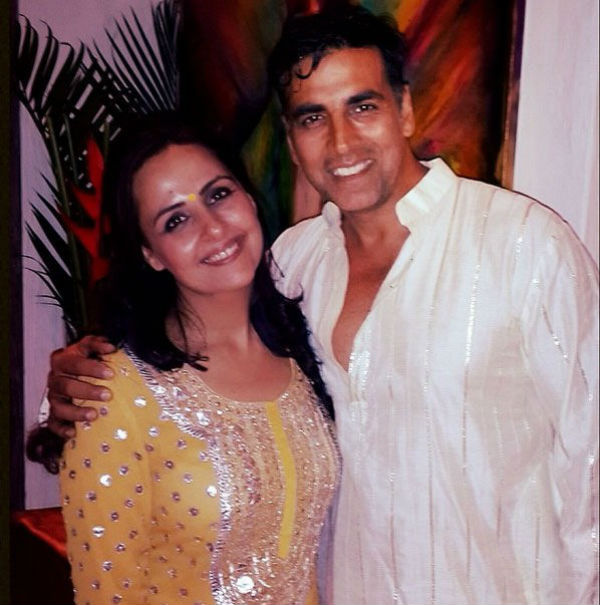 Akshay Kumar's sister is a doctor by profession and recently got married to a builder. Akshay Kumar even posted a funny video of them on Raksha Bandhan last year. We can't wait to watch, what they have in store for their fans this year. She even made an appearance recently on The Kapil Sharma Show.
Salman Khan and Alvira, Arpita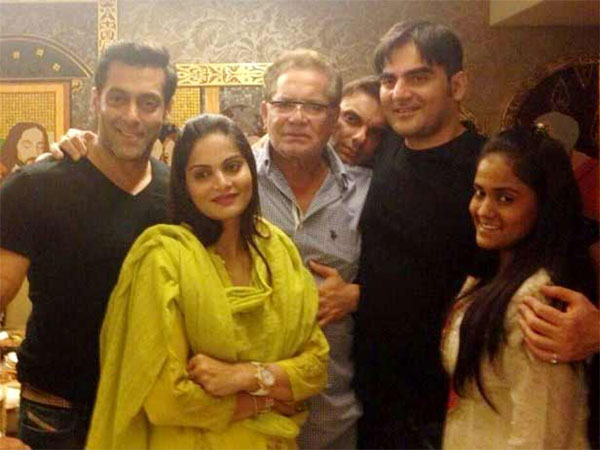 We all are aware about Salman's love towards his two sisters. In fact during Arpita's wedding we saw the pic that literally broke the internet. Yes I am talking about SRK and Salman's famous pic with Alvira.