Top 5 memorable dialogues that Bollywood gave us in 2017
We are nearly done with all the movies of 2017. Well, there definitely is Tiger Zinda Hai to come out and end the year with a bang (God knows that this year can use one great film). As we look back at the year gone by we are rounding up the best and the worst. So far we are done with the best Hollywood movies, best songs and even worst Bollywood movies – to name a few. Now, we move on to our most favourite dialogues from this year.
Indian audience swears by the masala maar ke dialogues in movies. A Salman Khan or Shah Rukh Khan movie is not a Bollywood film unless there is a whistle-worthy dialogue coming at the right moment. Wait a minute…we are not all about popcorn cinema. We, as an audience, also crave for dialogues that hold the meaning of the film in its entirety. While this year there may not be an abundance of cherish-able dialogues, we still managed to list down a few gems.
Raees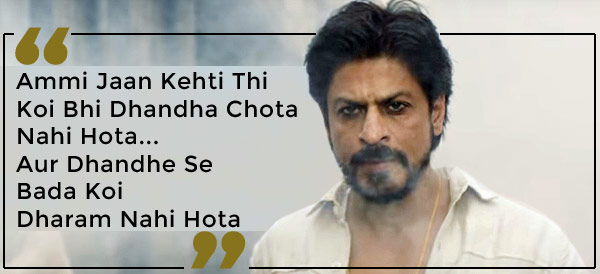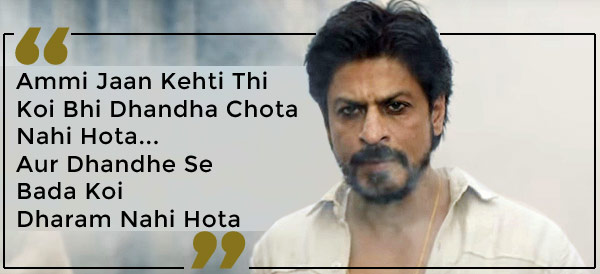 This dialogue literally was the backbone of the entire film. Had it not been for this dialogue the plot of the film, featuring Shah Rukh Khan, would not have picked up.
Tumhari Sulu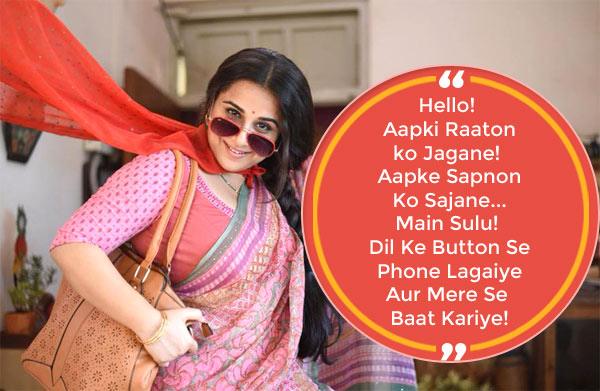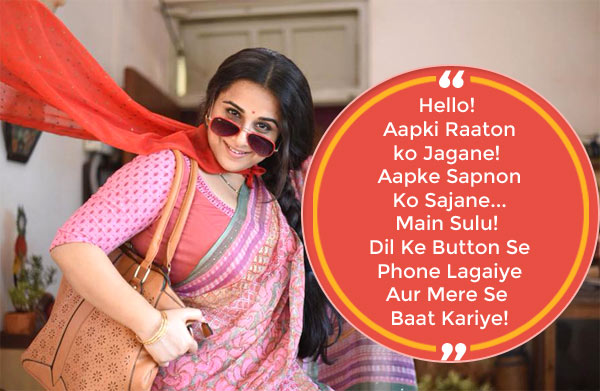 This one dialogue tells that a housewife is not just ghar ki murgi. In fact, she can be the spiciest treat ever known to humanity if given the freedom from the shackles of the society. The dialogue is the test script for Vidya Balan, who wants to become a RJ. She loves it so much that it becomes her motto for the film.
Tiger Zinda Hai
We know. We know. The film is yet to come out. But can you present any other argument that this dialogue by Salman Khan won't be the most badass one this year?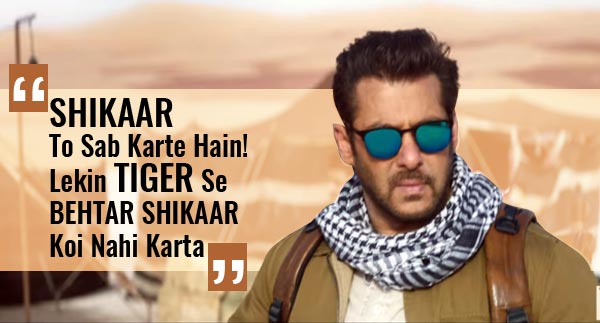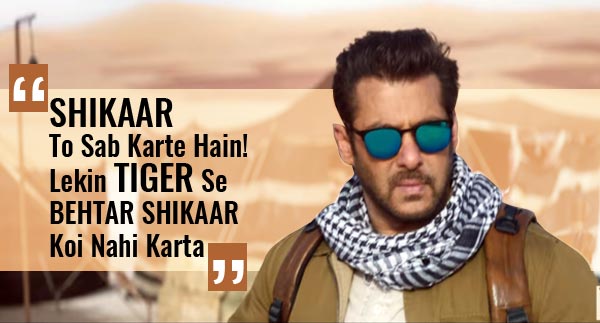 Bareilly Ki Barfi
Rajkummar Rao is a powerhouse performer. This one dialogue speaks to the entire nation. Thank God women in India tend not to choose men based on their looks.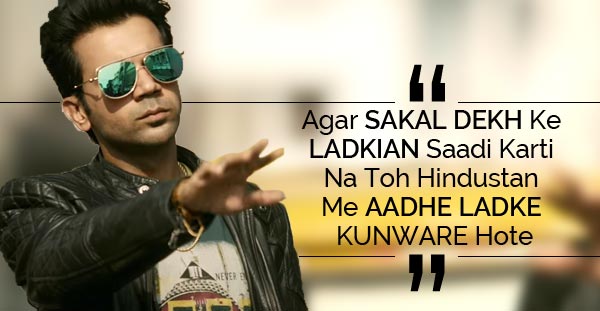 Golmaal Again
The Ajay Devgn and Parineeti Chopra-starrer horror comedy is one of the biggest hits of this year. In fact, it is the most profitable comedy of all time. The dialogue is uttered by Arshad Warsi when he is trying to convince Ajay, playing a middle-aged man, to go for the young girl he has a crush on, played by Parineeti.