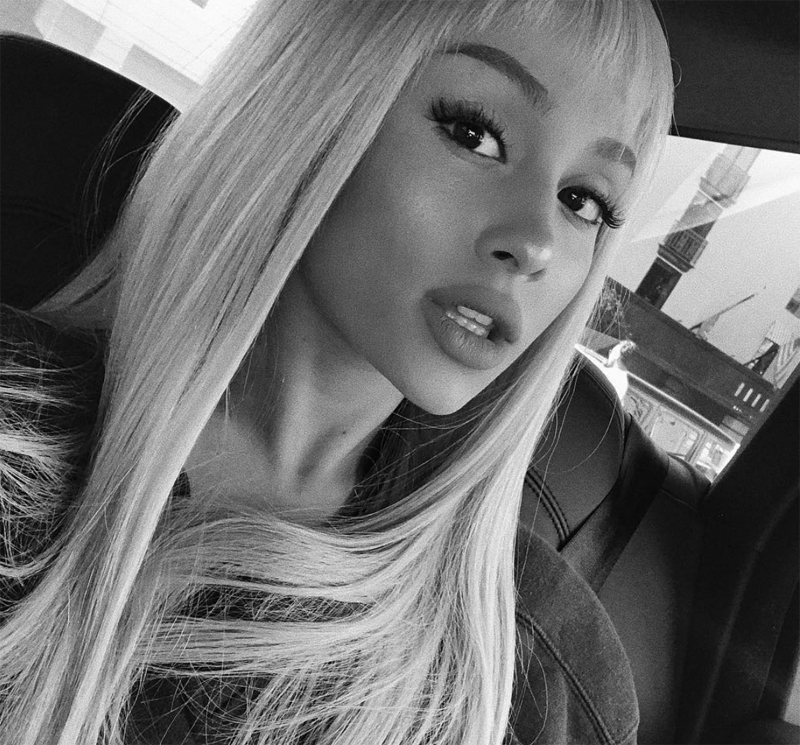 These two singers have some of the hottest pics on Instagram! But only one can reign supreme, so we're taking a look at both of their Instagram feeds to see whose is hotter!
Selena Gomez, 25, and Ariana Grande, 24, are not only known for their catchy songs, but their awesome Instagram feeds too! The only question that remains, however, is — whose is hotter!? We're taking a look at their feeds to see! Selena Gomez has been pretty great with posting on the regular for us! She loves posting sexy selfies, professional photo shoots, and of course, promoting her music! The past few days, Selena has been posting pics from her time at the March For Our Lives protest, and bringing awareness to the event, something we definitely applaud her for — go, Sel!
But Ariana Grande also posts some fire 'Grams! However, she's been a little MIA lately and it has us totally wanting more. But, we guess that makes it even more special when she does post! Ariana loves posting selfies with cool hairstyles and photos of her and her boyfriend, Mac Miller, 26. Ariana's last post was on Dec. 31, 2017. She posted a video with a sneak peak at some new music captioned "see you next year". However, we've yet to see her post another pic since and it's almost April 2018! Thankfully, she still posts on her Instagram stories to keep us in the loop. We can't wait to see what she has in store for 2018!
Both of these beauties have a ton of followers, too! Ariana has a whopping 118 million followers, while Selena surpasses her at 137 million — that's INSANE, right?! Selena is the most followed person on Instagram, which must be a huge position to hold in this day and age. Ariana isn't too far behind and ranks as the third most followed person on Instagram. Both of them have more followers than Kim Kardashian, 37, which is crazy! If you guys don't follow these two, you don't want to miss out!