New York-Making it as a serious actor in Hollywood has always been the longest of career long shots. And if you are of Indian origin, chances are you may never even have glimpsed the target. However, as an increasing number of Indian origin actors have shown, Hollywood films and network television are no longer an unattainable goal.
Priyanka Chopra is of course the best known among them, at least for Indians and she is on a roll—first Quantico, where she had the lead role as Alex Parrish and now a co-starring role in a Hollywood blockbuster, Baywatch, opposite Dwayne Johnson and Zac Efron.
Season two of Quantico has also been green-lit and Chopra is rebranding herself as an international action heroine. With Don in 2006, Chopra became the strong-willed female action-star she personified in Mary Kom and now Quantico, which she describes as "Jason Bourne meets Homeland meets Grey's Anatomy."
But Priyanka is a bonafide star back home; what is completely new is the emergence of actors from the diaspora who are now comfortably ensconced in the US, in lead and supporting roles in film and especially on television. Mindy Kaling (The Mindy Project), Senthil Ramamurthy (Heroes), Aziz Ansari (Parks and Recreation), Kunal Nayyar, (Big Bang Theory) Sarita Choudhury (Homeland), Kal Penn (How I Met Your Mother), Manu Narayan (The Last Airbender), Aasif Mandvi (The Brink), Archie Panjabi (The Good Wife), Sheetal Sheth (NCIS) and Pooja Kumar (Flavors)—these are no longer token diversity hires; often roles are written for them.
Mindy Kaling, for example, is one of the hottest comedy writers and actors right now and has serious clout in the US entertainment industry. Her portrayal of Kelly Kapoor on the hit series The Office is brilliant, and her considerable talent has gone into producing and writing the show as well. Kaling got her own show on Fox which she wrote and starred in called The Mindy Project which ranked as Hulu's second-most popular show in September last year. Kaling routinely works 18-hour days, professing "busy is the new happy."
For decades, South Asians were rarely US series regulars, but Ramamurthy changed that by playing dashing genetics professor Mohinder Suresh on NBC's sci-fi tinged Heroes. He later reprised his role in Heroes Reborn.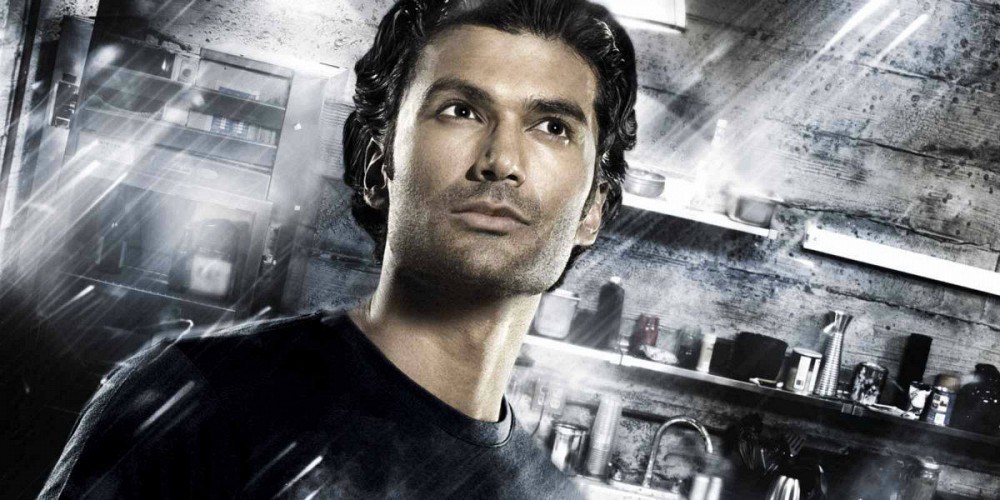 "It's wonderful Heroes had a weighty Indian character," says Ramamurthy, who was asked by the director to deliver his lines with a crisp British accent.
Ramamurthy, who landed on "People" magazine's list of "100 Most Beautiful People" says he ignores audition calls for stereotypical brown skin roles like terrorists.
"I've made a conscious decision that I'm not going to go in on stereotypical stuff. I've turned down auditions for lots of roles like that. I won't do it, and my agents won't ask me to do it. I don't fault other actors for doing that. Sometimes you just need to work. But for me personally, I would rather just go and do something else," said Ramamurthy.
But there was a time not so long ago when Indian actors kept their origins a secret. Ben Kingsley who made a name for himself playing the title role in Gandhi is honest about what prompted him to change his name from Krishna Bhanji.
"It was a way to my first audition. My dad who is Indian was completely behind it. My first name, Ben, is my dad's nickname. My second name, Kingsley, comes from my grandfather's nickname. It's a bit late to change it back now," said Kingsley.
Actors of Indian descent who have come after Kingsley haven't had to do anything as drastic as change their names to win auditions. In fact, Ramamurthy sacked his agent for suggesting he adopt a stage name. "My first agent suggested I change my name. What was I going to say my name is — John Smith? It's ridiculous," quipped Ramamurthy.
"I grew up seeing a white guy doing a really bad Indian accent in Simpsons. There were no role models for aspiring Indian actors," said Kal Penn as he stepped off the red carpet for the New York Indian Film Festival.
"It was only when I saw Mississippi Masala starring the wonderful actress Sarita Choudhury in a New Jersey mall with my parents that I realized there could be actors that looked like me," said Penn, who is that rare actor who can star in a serious movie like Mira Nair's Namesake, and also rake in big bucks from Hollywood stoner flicks like the $58 million grosser Harold & Kumar Escape From Guantanamo Bay.
Many who were smitten by Sarita Choudhury when she debuted in Mississippi Masala playing Denzel Washington's sultry lover will be surprised at the ease with which she has slipped into her role as Jasleen, an arranged marriage bride, in Isabel Coixet's film Learning to Drive. In the charming, coming of (middle) age comedy about a mismatched pair, Choudhury acts opposite Ben Kingsley, who plays Sikh driving instructor Darwan Singh.
Choudhury, whom her director Coixet calls, "an amaxingly cultivated woman" plays a character her polar opposite: a proud Jatni born in Punjab and thrown into the melting pot of Queens with a smattering of English.
Choudhury held her own in her scenes with veteran Kingsley. "Indian fathers, when you say you're going to be an actress, they just beg; 'No, please. That's not a job.' But when I was talking to my father after I'd won the role, and told him I was working with Sir Ben Kingsley, it was almost as if he believed that I was an actress. I was working with Gandhi," said Choudhury.
"When Mississippi Masala came out, no one knew what to do with my look," said Choudhury. "Back then, to be black was okay, but to be Indian in America? That wasn't so useful. So I studied and got my American accent down and feel I've escaped being pigeonholed. Still, every time I get to play an Indian role, it's exciting. I feel like I'm honoring my father."
"For so long, our look has been that of the the marginal character," said New York actress Pooja Kumar. "But we are suddenly seeing it become a lead character in the spotlight. Everyone is jazzed up after the success of these shows."
Kumar has acted in Flavors, Park Shark Chronicles and Hiding Divya. She was the face of Andrew Lloyd Webber's hit musical Bombay Dreams and has featured in US ads for Pepsi, Budweiser and Dodge.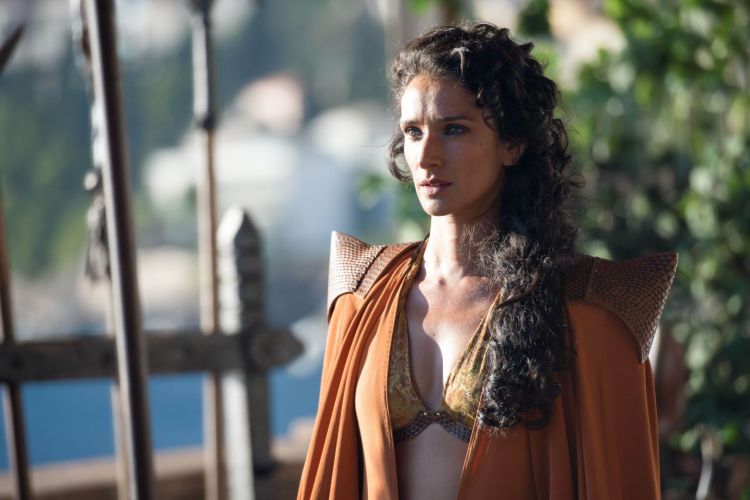 Another Rada graduate, Indira Varma has secured her ride, along with a lot of British actors on the gravy train to American TV with a role in Game of Thrones. Varma plays alluring Ellaria Sand, and has a major role in the show's fifth, sixth and seventh seasons.
Nitya Vidyasagar who plays Leela in the long-running American children's TV series Sesame Street earned a BFA with Honors in Drama from NYU's Tisch School of the Arts where she trained at the Stella Adler Studio of Acting "The casting notices said nothing of ethnicity. They weren't looking for an Indian character. There were probably characteristics they had an eye out for in terms of the energy they wanted to add to the show," said Vidyasagar who ended up impressing the casting directors enough to script a role for an Indian American on the Street which airs in 120 countries.
The show's writers used Vidyasagar's background in certain episodes. Leela shares Vidyasagar's passion for her Indian roots, dancing and the arts. Her screen work includes Split Ends, Wall Street: Money Never Sleeps, Sita Sings the Blues and The Good Wife.
It's still a while for all actors to reach the level of Slumdog Millionaire star Dev Patel, who is one of the busiest actors: cementing his ascent with M. Night Shyamalan's The Last Airbender, Aaron Sorkin's HBO show The Newsroom and box office smash The Best Exotic Marigold Hotel, which made $130 million on a budget of just $10 million.
It's been a long journey for Indian actors from the time of just one or two names in the American movie scene, such as Madhur Jaffrey, who came to New York after training at London's Royal Academy of Dramatic Art (Rada). "I studied at Rada as I wanted the Marlon Brando kind of strong Method Acting. I wanted honesty, intensity and all those things that Bollywood cinema in the mid-1950s did not offer," said Jaffrey. Jaffrey managed to get roles, mainly in Merchant Ivory films and eventually made a name for herself as a writer.
Now, an Indian on a prominent television show is nothing unusual; Indian actors like Chopra not only get colorblind roles, but can cherry-pick their what they want too.
"I read 26 scripts, almost every pilot ABC was planning, and I made a top few list that I liked. Quantico was my first choice. Actually I mean, The Muppets was my favorite, but I was told Miss Piggy won't allow anyone else on her show," Chopra quipped to "Entertainment Weekly."