Kareena Kapoor Khan, Priyanka Chopra, Alia Bhatt, Jacqueline Fernandez and Kangana Ranaut were the best dressed Bollywood ladies of 2017
2017 will soon come to an end within the next couple of weeks and it's a good reason to relish all those memories that put a bright smile on our face. Being a fashion enthusiast and an ardent follower, there's nothing that satisfies my soul than a well dressed celeb and their fashion picks. 2017 as a year was nothing short of a roller coaster ride when it comes to the department of fashion. While there were celebs like Kareena Kapoor Khan who consistently impressed us with their sartorial choices, there were others like Deepika Padukone who tried hard to woo but all in vain. Fashion is never about picking the classy outfits or the most expensive ones from the high-end brands. It's more about carrying a good not great outfit with a bit of charm and giving your own dash of style to it. Thanks to our celebrity stylists like Aastha Sharma, Amy Patel, Rhea Kapoor and others who aided our Bollywood celebs in this style race and help them achieve the tag of being a 'fashionista'. With Kareena, leading the race hands down, here's looking at other B-town divas who impressed the fashion pundits and set the ball rolling.
Alia Bhatt


The youngest talent on the block, Alia Bhatt sure knows how to get a tick in all the departments, be it styling or acting. Having proved her acting proves already, the Highway actress leaves no opportunity for her haters as she has a penchant to excel in all. With great fashion sense and a personality to carry any outfit with an ease, Alia Bhatt is a celebrity who rarely commits any fashion faux pas. Donning traditional and modern attires equally, the bubbky actress with her vivacious persona justified why she's the next fashionista Bollywood has to witness.
Priyanka Chopra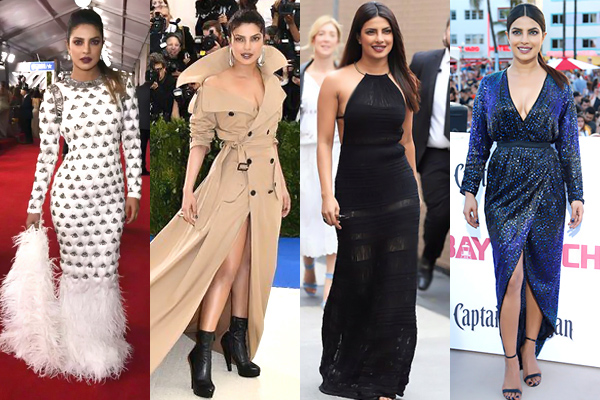 International icon but a 'desi girl' at heart – Priyanka Chopra's definition is sorted in our minds. Having an affinity to flaunt her assets and make everyone jealous of her, Piggy Chops is a diva on roll. Priyanka's sartorial choices during the Baywatch premiere, later at Met Gala Awards and many such similar appearances, have compelled us to take a note that she means business. If she's a part of a glamour world, she might as well prove why she deserves a place here and how difficult is it for anyone to beat her.
Kareena Kapoor Khan


The newest yummy – mummy on the block, Kareena Kapoor Khan has vowed to make us fall for her every day. The Begum sure sticks to her royal tag and makes it a point to flaunt her casual wardrobe with all the chutzpah. If there's a word called a 'Woman crush', then we have it on her and she deserves it. Setting a new trend called maternity wardrobe and flaunting it to the hilt, Kareena proved why she's always a trendsetter and never a follower. Blessed with infectious personality, good looks, killer bod and a wardrobe that's dream come true for any woman out there, Kareena's fashion outings sure deserve to be bookmarked with a special round of applause.
Jacqueline Fernandez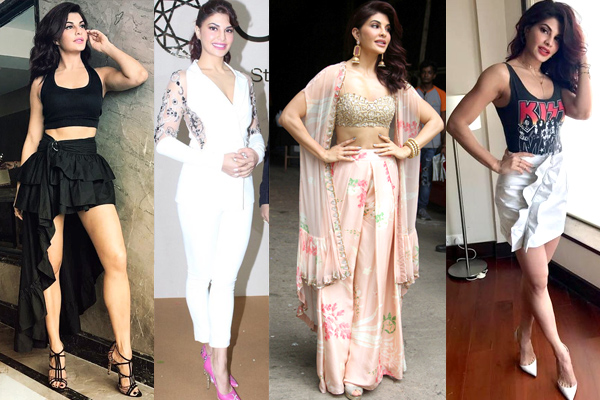 Matching her outfits with her personality, Jacqueline Fernandez is a stunner all the time. With two big releases this year, Jackie had ample of opportunities to display her fashion picks and make everyone go gaga behind her. Sometimes peppy, sometimes traditional, sometimes funky, Jackie loves to flaunt her versatility with her signature enviable aplomb. If you don't love the way she styles herself, there's something definitely wrong with you folks. She's a born stunner. Period.
Kangana Ranaut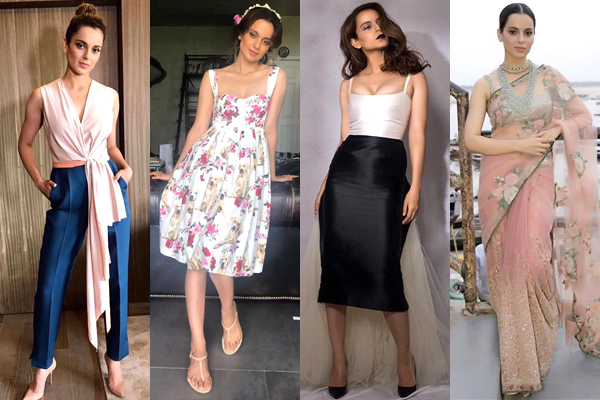 Here comes Bollywood's fashionista who tries to reflect her personality through her fashion outings. She's bold, crazy and fearless and ditto for her outings. With the help of her ace fashion stylist, Ami Patel, Kangana has always been a treat for sore eyes. She's a celeb who will opt for anything and fear nothing. Blessed with a personality that can carry any outfit and stand apart from the rest, Ms Ranaut will always be our favourite.