Author and wife of Ayushmann Khurrana, Tahira Kashyap had us worried when she revealed that she has been diagnosed with a stage 0 cancer. But it was soon overshadowed by awe for her spirit with which she penned the post detailing her battle with cancer. That and her indomitable courage to face the ugly 'C' head on, with everything she has. Of course she was not alone. Hubby Ayushmann is the kind of husband every girl wants and he went ahead and established that and more when he came out in support of her zest towards life.
In fact, the couple has gone ahead in their drive, to support the cause and spread awareness, and that has only made us root for them harder. You will too, when you see the picture we are about to share. The Badhaai Ho actor recently took to Instagram to post a picture of the both with a caption that read, ""I will be fine," she said." See the heart-warming picture here.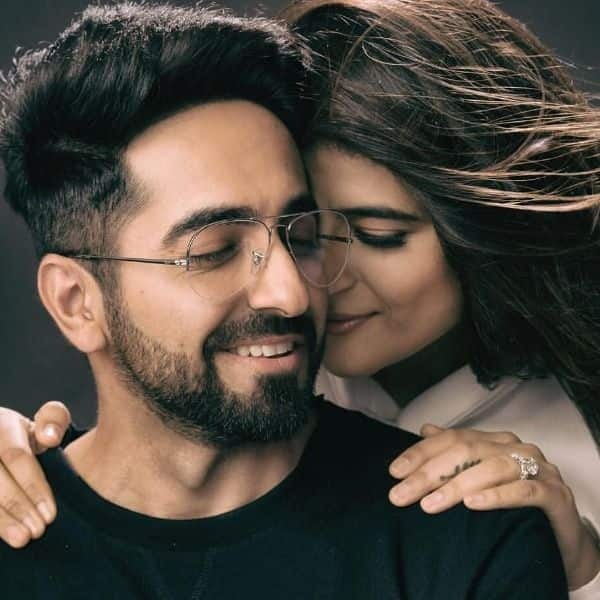 Tahira, in her post, shared the picture with an even romantic note. "This is a special one as this is a first for the both of us together. Haven't gotten ourselves clicked like this in the past 17 years (including 10 years of marriage) except for the last time at our marriage where we adorned our wedding as Christmas baubles sitting on a red sofa accepting shagun that would contribute to the wedding expense. Yea very middle class but much fun. The memories of that day do tickle a funny bone but some are scarring like the one with the photographer. He made us make poses that were extremely cliched but then he had to exhibit his artistic side too. So from looking from the corner of our eyes towards each other, to looking away from each other with our hands intertwined strategically exposing our wedding bands. From him standing behind me & me sitting in front of him & visa versa. From his hand holding my hand but not directly…from then to now, it's quite a leap. Thanku @subisamuel @htbrunch I thought it really would require a special day for us to get ourselves clicked professionally. But I didn't realise the day would just not be special it will also be memorable for not only am I more comfortable in my skin today but also for the awareness of the cause that I am spreading & enduring. Guess there is still more scope to love myself hence going through another testing phase. I somehow feel I'll surge. If I was ok being a X'mas tree at my wedding this better be ok! #breastcancerawareness," it read. If this isn't love, what is?