His was a magnanimous and glorious career and that's what he should be remembered for.

Vinod Khanna was often termed as the quintessential superstar of Bollywood. During his peak he had girls swooning over his charming looks. He was a charmer. He could act. He was the perfect combination of chocolate boy look and macho-ism. Started in 1968 with Sunil Dutt's Man Ka Meet, he did quite a few villainous and supporting roles in films like Purab aur Paschim, Sachaa Jhutha, Aan Milo Sajna, Memsaab, Rakhwala etc. But it was his roles in Gulzar's Mere Apne, Suni Dutt's Reshma aur Shera, Dharmendra's Mera Gaon Mera Desh, that got him the much needed acclaim and fame. Since then there was no looking back for the dashing star. It was during that time he married his girlfriend Geetanjali. And soon he was one of the most sought after stars of 70s with hoard of blockbusters like Haath Ki Safai, Hera Pheri, Parvarish, Shaque, Khoon Pasina, Amar Akbar Anthony, Inkaar etc.
But he gave a shocker when he decided to quit Bollywood to follow the path of his guru Osho Rajneesh. That too at the time when he was fresh of the blockbuster success of Feroz Khan's Qurbani and critical acclaim for The Burning Train. Especially after Qurbani, many trade analyst and film critics were of opinion that if there is one actor who could dethrone Amitabh Bachchan from his Numero Uno position that was Vinod Khanna, a fact even Mahesh Bhatt revealed while talking to SpotboyE, he said, "Amitabh Bachchan and Vinod Khanna were definitely the top two contenders for the No. 1 slot in Bollywood of bygone days". But Vinod had something else in mind. Wrote senior journalist Bhawana Somaya for Quint, "When the news first reached our ears, nobody took it seriously and was dismissed as a crazy rumour. But slowly, as days went by, directors confided that he had stalled all his new projects indefinitely and producers confirmed that Vinod Khanna was returning signing amounts. This was indeed serious!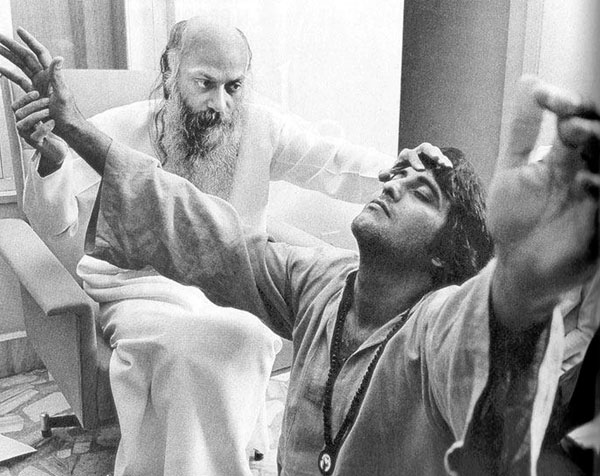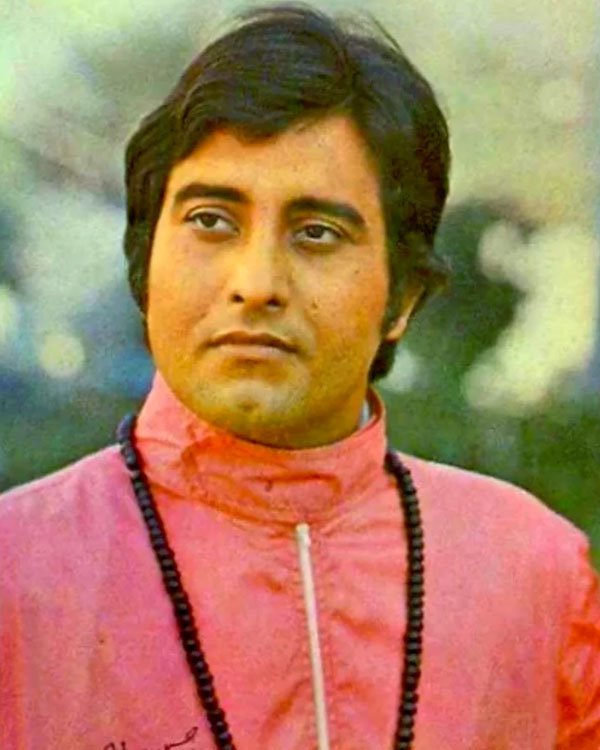 After he left for Oregon to the ashram, it was learnt that he has become a skilled a gardener there and goes by the name of, "Swami Vinod Bharti". He once said that during his stint at aashram people used to taunt his sons Rahul Khanna and Akshaye Khanna that, "tumhara baap apne guru ke saath bhaag gaya". It was during that time he settled in for divorce with his then wife and mother of Rahul and Akshaye.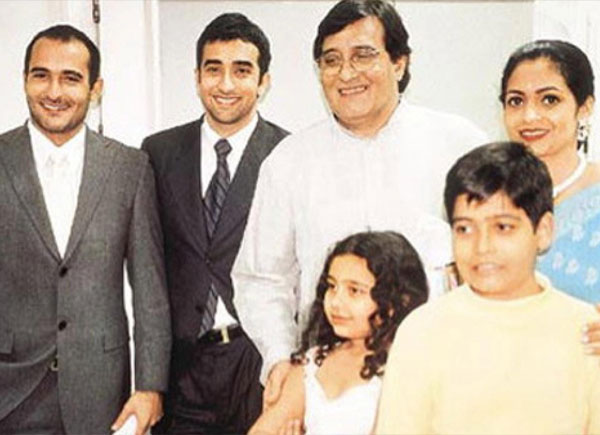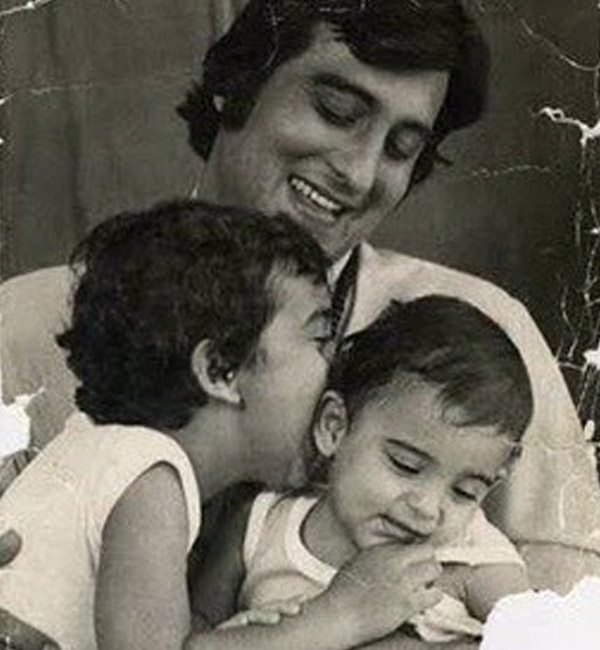 After a sabbatical, Vinod Khanna returned to filmdom with films like Mukul Anand's Insaaf, Feroz Khan's superhit Dayavan, Mahesh Bhatt's Jurm, Yash Chopra's Chandni. He was a part of successful films but couldn't touch the peak he once left in early 80s.
In 1990's he married again, this time with Kavita Khanna and with whom he has a son named Sakshi Khanna and a daughter named Shraddha.
In 1997, he launched his son Akshaye Khanna with Himalay Putra and joined politics as movie roles started declining or the roles he was being offered were more of fatherly figure. He returned to the industry with 2001's Deewanapan and since then has been a part of some of the critically acclaimed films like 99, Red Alert- A war within and biggest blockbusters like Wanted, Dabangg series and his last release as of now, Shah Rukh Khan's Dilwale.
His life story is nothing short of a Bollywood script. A handsome young man who left everything at the peak of his career to attain 'Nirvana', returned and sort of conquered it again. He truly was a mysterious man and one thing that I admire most about him, apart from his films and his acting is the fact that he lived life his way!
May his soul Rest In Peace. His was a magnanimous and glorious career and that's what he should be remembered for.