Fans freaked over Selena Gomez's new horror short, but is she freaking out over their reactions? We learned exclusively how Selena's taking the criticism, and what she's doing next!
Get ready to see Selena Gomez star in plenty of horror movies, because the actress has zero regrets about her new short film! Despite outspoken fans saying that they were totally freaked when they watched her (admittedly gross) turn in Petra Collins' film A Love Story, she's paying them no mind. In fact, she'd do it again, a source close to the "Fetish".  Yep, say goodbye to polite Disney Selena, and welcome the eyeball sucking, finger chomping queen of our nightmares.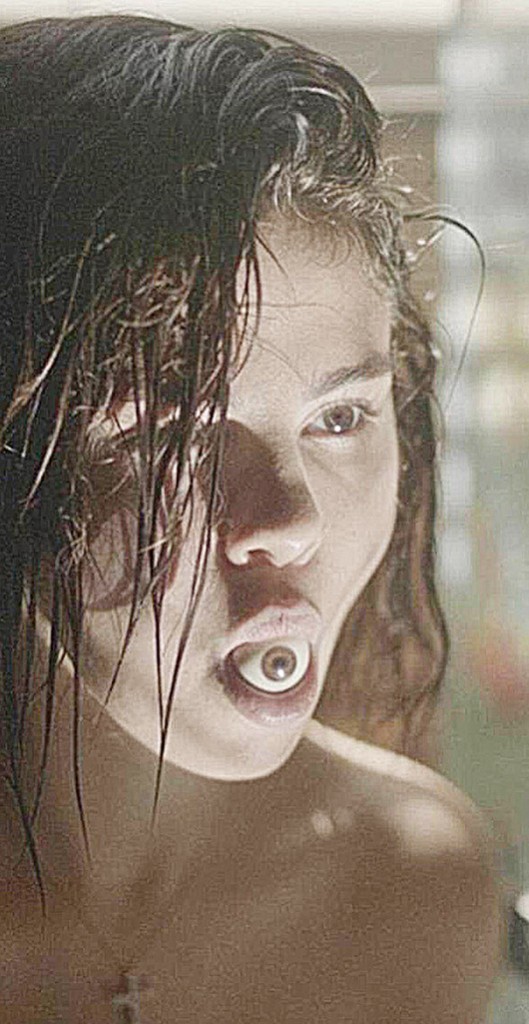 "Selena was a little shocked by the backlash over the horror film she did," the source told us EXCLUSIVELY. "She wasn't expecting her fans to get so upset! Selena would never purposely upset her fans, but she's an artist and she's always going to be evolving and changing and yes, sometimes pushing the envelope and shocking people."
Let the girl live (and eat eyeballs)! Petra's film is truly fascinating. The premise is simple: it's simply eerie shots of Selena doing typical horror movie things, like wandering around the woods with her eyes rolled in the back of her head, bathing in murky water, wearing a bag over her head — you know the drill. She's got a few odd snack preferences, which we've covered. For instance, the pic below.
"The whole eyeball sucking thing really freaked a lot of people out," the source told us. "But Selena doesn't regret sucking on the eyeball or any of the other creepy stuff in the film because it was supposed to be disturbing. It's a horror film! She was in a box for so long with her career. Now, she's fully free to do whatever she wants and she's enjoying that freedom and has zero regrets."