Salman is clearly setting off on a journey in this picture, and is very happy about it.
The teaser of Salman Khan's upcoming film Tubelight will be unveiled today at 9 pm. And we are so excited. Remember the last time when Sultan teaser dropped in? We held our breath through it. We expect the same enigma from the Tubelight teaser. The actor had been running a countdown to the teaser's release on his social media pages, since past 5 days. He posted 5 teaser posters to elevate the excitement of fans. But in turn, that enables us to decode the story of his film, a little.
The 5 posters posted so far have a story to tell. They drop major hints about the plot, and it wouldn't take a genius to decode. Well, let us take a quick journey through the plot, before the teaser is released.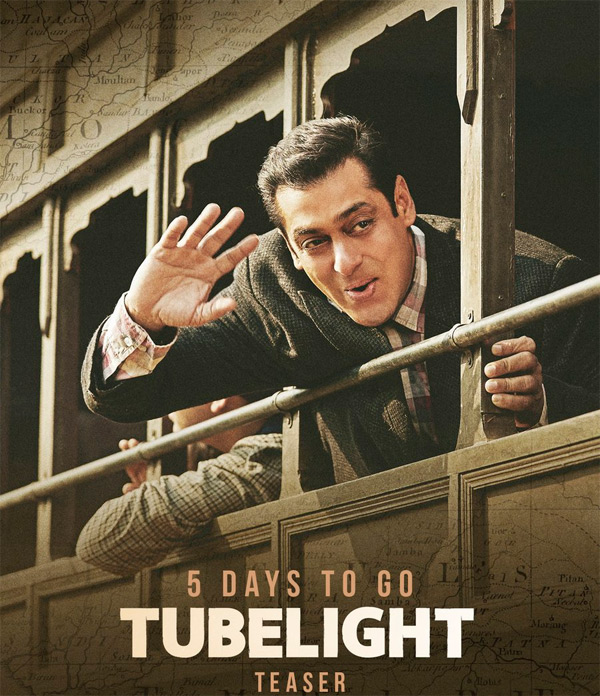 Then we have the teaser poster where see two men standing at the edge of a cliff, happily screaming into the vastness. We can clearly make out that one of those is Salman, and other could be Sohail Khan. We have heard that the two are playing brothers in the movie. This looks like a very happy picture, and maybe belongs to a flashback. It is highly likely that Salman sets off to find his missing brother in the film.
On his journey, Salman makes a new friend. And this is probably where the story takes a drastic turn. We see an army of soldiers marching up a hill. And another image shows Salman and his little co-star Matin Rey Tangu emotionally hugging each other. Does war break out while Salman is on his journey? Seems like it. Maybe he has to protect the little kid now!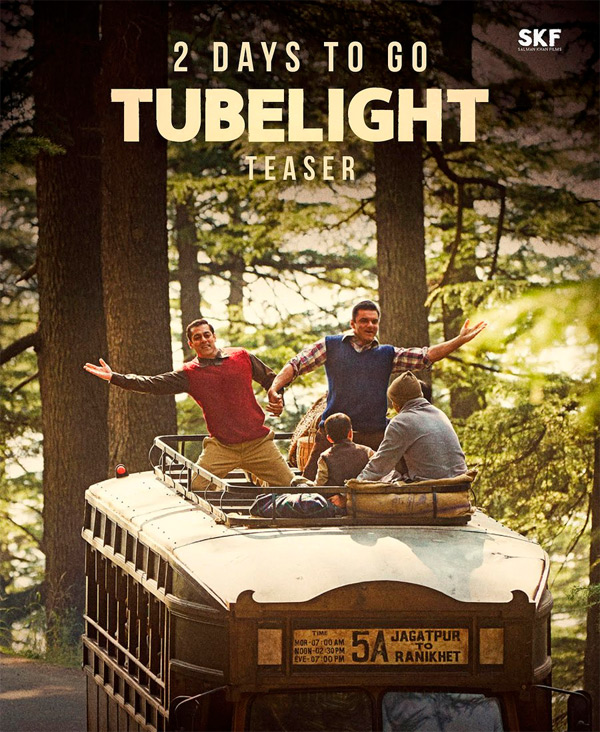 Another image introduces us to the Khan brothers properly. They are happily singing on top of a bus, that is headed to Ranikhet; their home probably. So, Salman is a small town guy, who probably is unaware of all the worldly monsters. War is sure to teach him a lesson or two, or maybe he will teach a few lessons to all those who are at war.