A lot of celebrity photoshoot pics have come out and we're ensuring that they reach you. Just sometime ago we shared pics of Parineeti Chopra from her latest sailor woman shoot. And now we have Radhika Apte, slaying us with shades of her lip colour. To be very honest, there's nothing interesting about this Elle magazine photoshoot. The outfits give out a very French feel to it. But that doesn't mean it's flattering. There's something extremely boring about the ensembles donned by the actress. Even the poses and the overall theme is quite dull. However, one thing interesting about the shoot is the various hues of lipcolour that the diva has donned. As you can see, the hues of the outfit are not as flashy as you'd expect it to be. Why yes, we do have issues with the styling because there's no spunk to it. But considering how they've made up for it in terms of the makeup, we're fine.
Although even in the past, Radhika has done a shoot that specifically ups her hair and makeup game. Perhaps that's why we don't have as much qualms with the photoshoot. You'll notice that it's mostly a closeup shot. This, meaning the stylists have specifically focussed on the face and hair. Well, not even that much with the hairstyles but the definitely the face. From purple to pink, she has donned a variety of hues on her lips and pulled off really well. You can check out the pics below
With a topknot, the diva's eyes have a shimmery pink shade applied and pink lips. We couldn't care much for her Dior outfit but we certainly loved the makeup!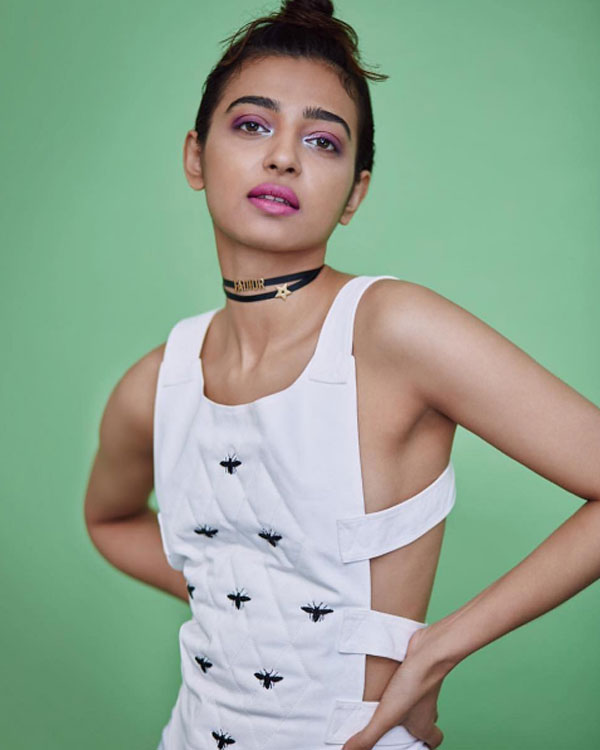 Keeping wavy tresses, this one is quite mellow. The purple meets pink eyeshadow with nude lips look damn cool. Agreed?

With not much change to the eyes, the diva has applied purple lip colour. We're no big fans of the vintage hairdo and neither do we like the outfit but we surely think the makeup has been done to perfection. If only it matched with the outfit.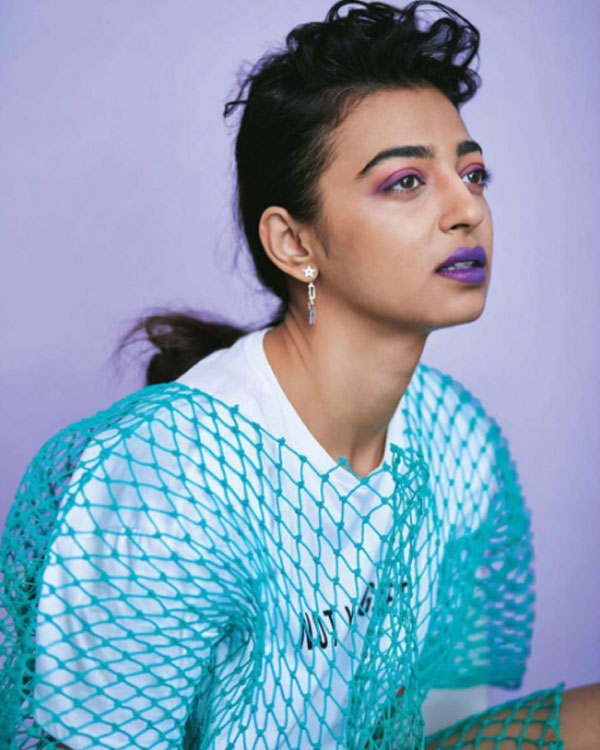 Here, however, the outfit is a clear winner! The Fendi crop top with Nishka Lulla jacket is super chic. There's no drastic change of makeup and the hair is, well, meh. But overall, the look is quite impressive.