Priyanka Chopra's recent winter outing is a sheer disaster

Priyanka Chopra is ruling hearts in the East and West as well and we adore her for it. This 'desi girl' is probably the most successful actress of Bollywood in the West and her fan following increases with each passing day. On days when she isn't taking us on a virtual tour of her life in NYC, she's busy making some stylish appearances that are hard to ignore. From being a casuchic chick to a red carpet darling, PeeCee's fashion choices have always been a hot topic of discussion and applauded by fashion pundits all over the world. She loves to go bold and hates anything that's too safe. Her style statements often reflect her personality and her choices. From Armani to Prabal Gurung, is there a brand not embraced by her? She rules our best dressed list most times and it's often a delight to see her shine in her fashion picks. But as they say, 'Not everyday is a good day', even PeeCee has her own share of bad days. There are times when even she commits a fashion blunder and stuns us for a moment (in a bad way).
Priyanka Chopra's recent winter outing in New York could be mind boggling for her fans but it's nothing less than a disaster for fashion connoisseurs like us. From what we know, New York is currently freezing with -1 degree temperature and we would expect Priyanka to put on as many layers of clothes as possible. But guess her hotness does help her escape all the chill. Dressed in a black t-shirt with matching leather jacket and ripped jeans, Priyanka was definitely not dressed for a winter morning. Though the actress was busy soaking some sun with her Quantico gang but the temperature can't really be ignored. Priyanka's recent disastrous outings are alarming since she isn't someone who takes fashion so casually. She means business and we hate to see her commit such blunders. While her fashion outings in the past years have been like a treat for sore eyes, the recent one definitely gets a thumbs down from us.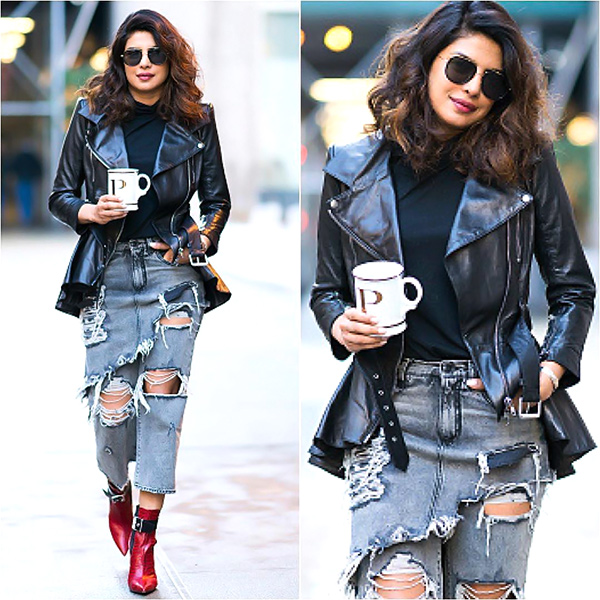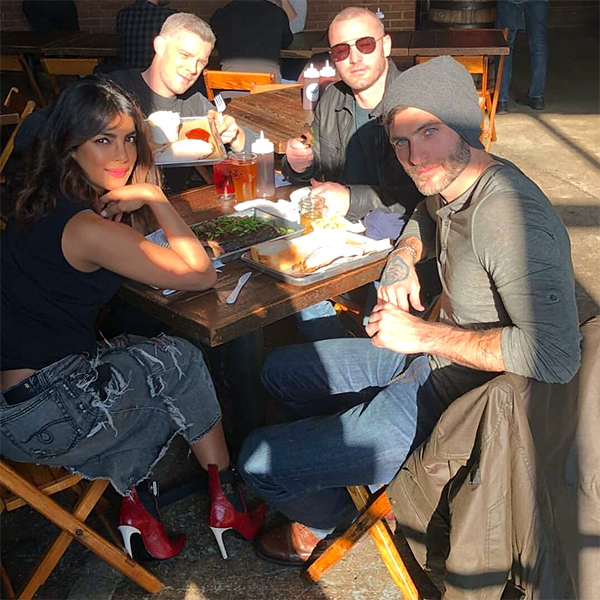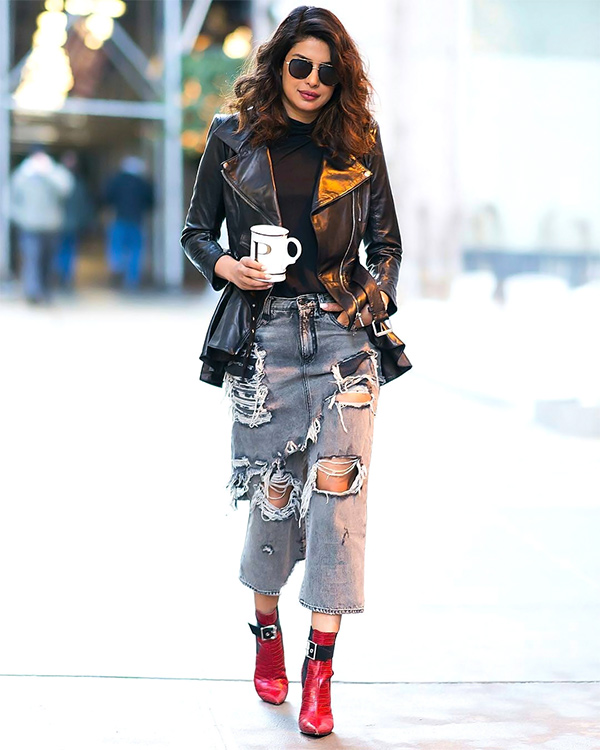 Priyanka Chopra will continue to hit the streets of NYC till she finishes shooting Quantico's season 3 and we hope she doesn't opt for anything as terrible as this. The next season of her American thriller show will premiere on April 26 and it's high time she returns to kick some a$$ on small screen.