Goes without saying, Sonam Kapoor and Anand Ahuja's wedding was one dreamy affair! The bride and groom looked so happy, so madly in love that every moment captured looks straight out of a romantic movie. Say for that matter even their wedding outfits were so beautifully picked that it indeed seemed like the wedding of the year. Guess this is exactly what happily ever after looks like. New beginnings definitely couldn't have started on a better note than this. And then when you get to see so much love being showered on the bride and groom not just from the family but even from who's who of Bollywood further proves how everyone genuinely wishes the best for these sweethearts.
From Kareena Kapoor Khan, Karan Johar, Amitabh Bachchan to Aamir Khan, Rani Mukerji and Jacqueline Fernandez, Sonam Kapoor and Anand Ahuja's wedding venue was lit up with who's who of Bollywood in attendance. In fact, what was more heartwarming is to see all of them having a mini reunion as they joined Sonam and Anand in this new chapter of her life. Truly a day that will be cherished for life. So without wasting a minute, we give you a quick round up of all the best inside pictures from Sonam and Anand's wedding. Tell us if you don't heart them!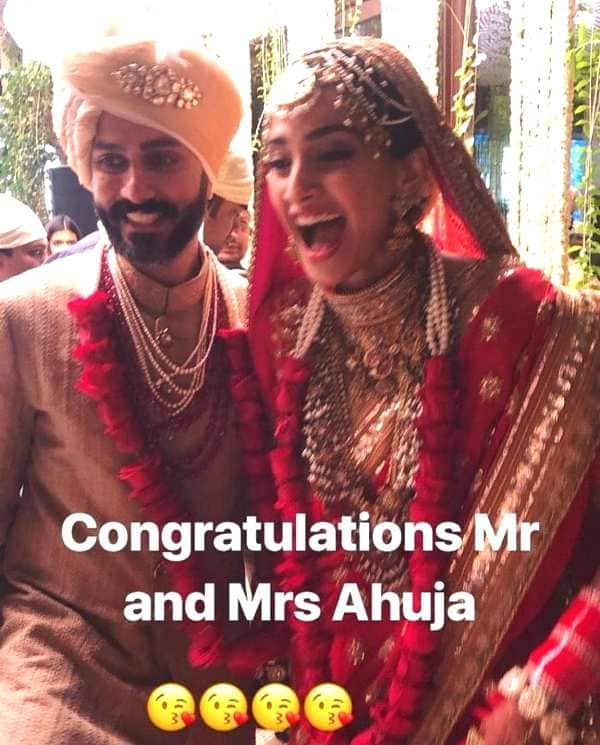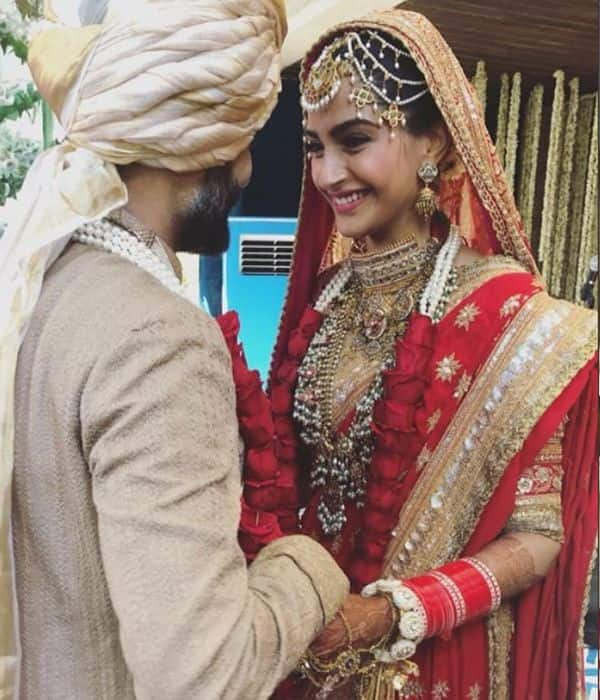 The wedding reception will be held tonight at The Leela with a galaxy of stars attending the do right from Shah Rukh Khan, Salman Khan to Alia Bhatt. So stay tuned to this space for more pictures because like they say, this is just the beginning of a crazy night!