Priyanka Chopra and Deepika Padukone attended this year's edition of the Met Gala, which took place on Monday (May 7) at the Metropolitan Museum of Art, New York. Staying true to the exhibit's theme – "Heavenly Bodies: Fashion and the Catholic Imagination," Priyanka made a major style statement in her velvet Ralph Lauren strapless gown with a bejeweled hood. Deepika, however, clearly didn't get the memo (much like last year). She wore a red one-shoulder Prabal Gurung Atelier gown. But even with that stunning gown, we were left underwhelmed, especially because it was something that she could have worn to any other evening party.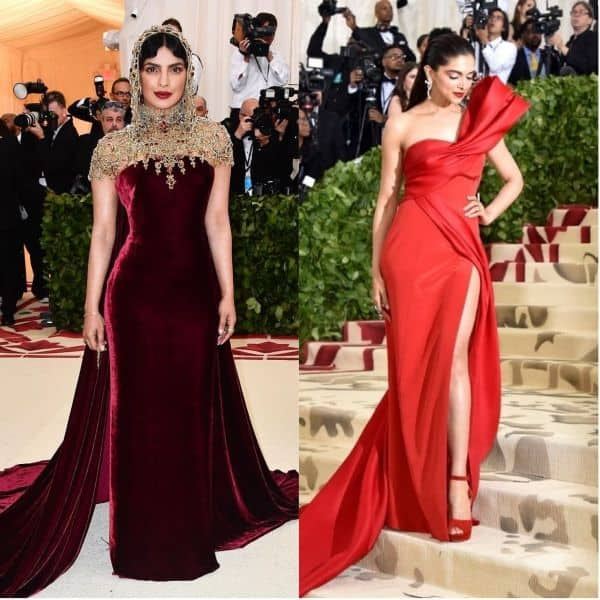 We were expecting her to correct her mistake at the after-party, but nope! She disappointed us further with her yellow velvet jacket by Sandro Paris and black leggings. On the other hand, Priyanka took our breath away for the second time in a single day with her after-party outfit. The actress slipped into black and golden pants with a black jacket, and the same berry lip, which she had on earlier in the day. It's sexy on so many levels that we have literally lost the count. Check out pictures of Deepika and Priyanka from the Met Gala after-party right here:
Hollywood celebrities such as Scarlett Johansson, Rihanna, Jennifer Lopez, Blake Lively, Salma Hayek, Ronney Mara among other Hollywood celebrities also attended the gala. The Met Gala is held annually and raises fund for the Metropolitan Museum of Art's Costume Institute.