Game of Thrones is undoubtedly one of the most popular series of recent times. The fans of this fantasy drama are on a rise. After the shocking season 6 finale, the masses cannot stop discussing about the upcoming seasons. Amidst all the serious interpretations and explanations, here is something too funny.
Memes and trolls of GoT have been very popular. From jokes to one liners many such funny quotes have been passed. Recently, a parody account of GoT is making everyone laugh. The parody account of this beloved series is unique because it conveys these funny memes in Urdu!
Yes. Have a look at these funny posts and we are sure you are heading to a funny weekend.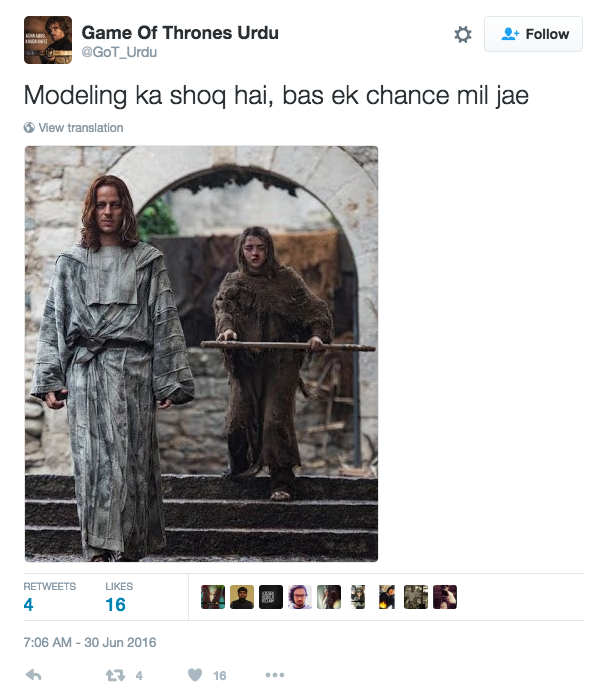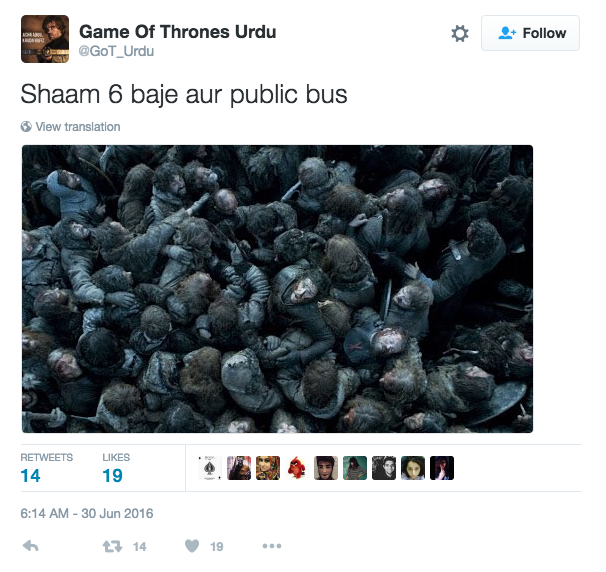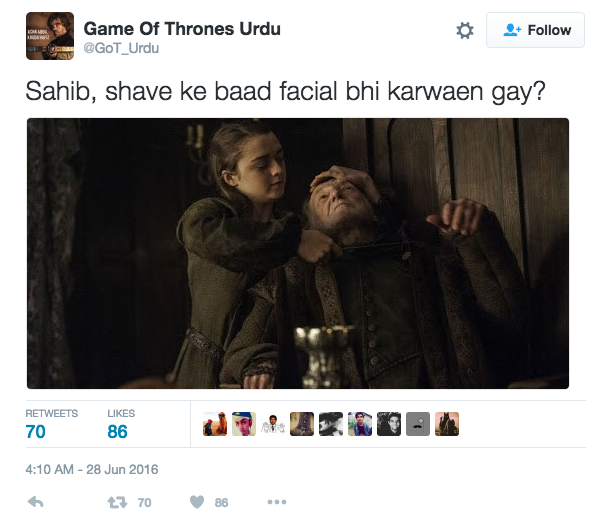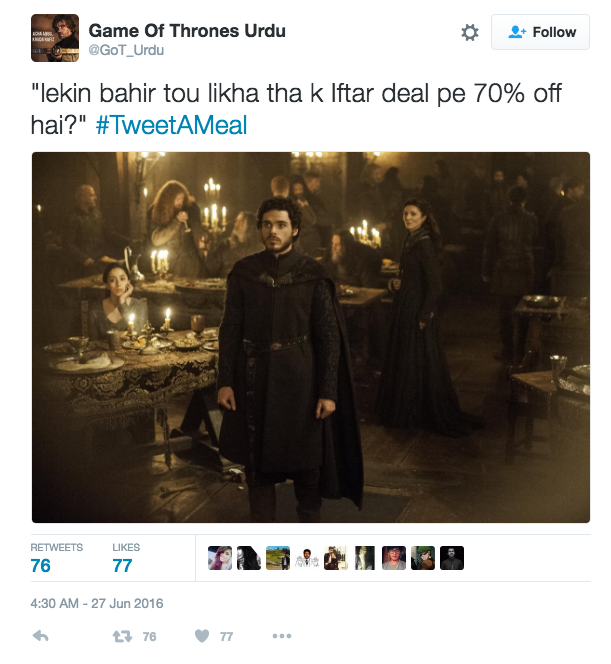 Well, we are sure this account is giving you a dose of laughter! Apart from this, the makers of this series have confessed that the next two seasons will be shorter than the previous ones. The season 7 and season 8 will be the concluding ones and the makers have opted for a shorter version.
Recently, another shocking revelation made its way when HBO revealed the parental lineage of Jon Snow. We can hardly wait for the next season!