At first glance, "The Light Between Oceans" is just another tearjerker.
It's a sad story about a couple who fall in love and live alone in a lighthouse, but aren't able to have a child. Its sadness seems calculated.
But it isn't. Directed by Derek Cianfrance – who made the most devastating romance in the past decade, "Blue Valentine" – it's a deep, nuanced, and sincere love story and morality tale.
And it has exactly the type of authenticity Hollywood is missing in most of its movies.
"The Light Between Oceans" is based on the best-selling book of the same name by M. L. Stedman. It stars Michael Fassbender as Tom Sherbourne, a British World War I veteran who looks for some peace and quiet after the war by working alone at a lighthouse in Australia. There, he falls in love with Isabel, a local played by Alicia Vikander, whose two brothers died in the war.
The two try to have a baby. Twice. Both attempts end in miscarriages. It's hard to give birth when you're alone on an island, without any doctors around. Though Vikander has never been pregnant in her life, her devastation is real. I can't remember the last studio movie that deals with the intimacy of pregnancy, and its potential failure, so vividly.
Shortly after the death of their second child, a small boat drifts toward the shore of their lighthouse peninsula. It's holding a baby girl, who's still alive, and her father, who is dead. Here, the movie turns into not just a film about a relationship, but a moral dilemma. Should they bring the child into their lives? Or should they report her to the authorities to send her to an orphanage?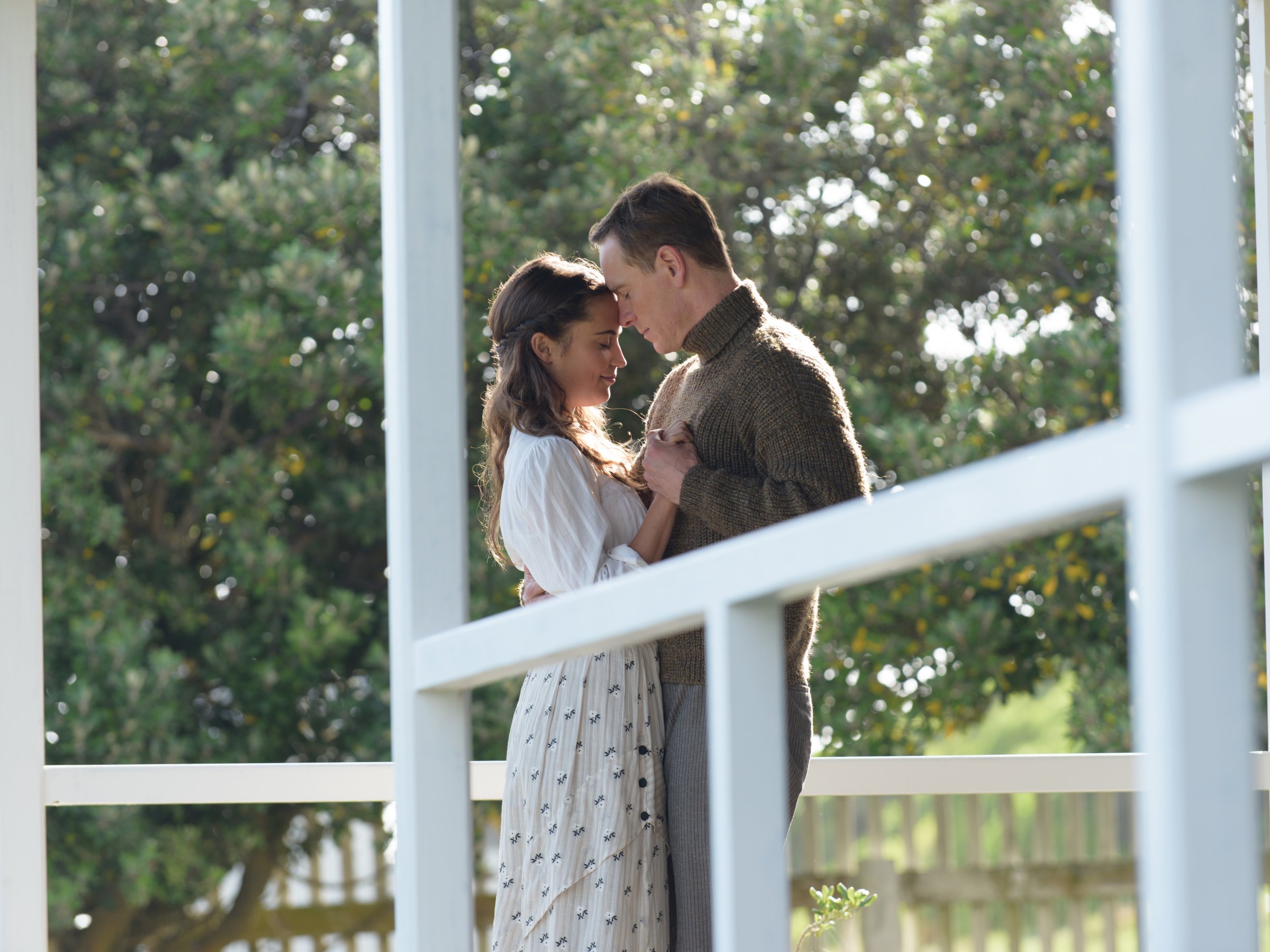 With "The Light Between Oceans," DreamWorks let Cianfrance flex his muscles. To be sure, there are some elements that feel forced. Alexandre Desplat's score weighs too heavily on the movie, threatening some of the nuance. There's an epilogue scene that's just an enormous, sentimental mistake.
But even though Cianfrance is now working within the studio system instead of making scrappy, uncompromised indie movies, he has found ways to grow as an artist. He is still a master at communicating an idea or emotion with a twitch of a mouth, a well-placed laugh, or a turn of the head. While his main characters in "Blue Valentine" and "Pines" were largely uneducated, he's now working with characters who are actually articulate. The actors use more complicated, if spare, dialogue, not just the nuances of body language.
He does this all while pushing the ideas he's worked on in his earlier movies. Cianfrance's great themes are how relationships build and break down, and how people try to fit in or escape their past. In "The Light Between Oceans," Fassbender was a British soldier on the Western Front of World War I, killing Germans. When he finds out that the daughter he adopted is half-German, his feelings toward her become messy. And when he finds out her German father is dead while her mother is still alive, he feels the guilt of his killings weighing on him. As with all of Cianfrance's movies, the characters don't anticipate how their pasts will creep up on them.
DreamWorks can let Cianfrance do what he wants because the budget for "The Light Between Oceans" is a relatively low $20 million, rather than the $200 million required for a superhero movie. And that's fine. The movie is a great representation of how a big studio can be a patron for great, popular art.