So we knew that Katrina Kaif was going to be shot in a towel for Mario Testino but little did we expect Sushant Singh Rajput to also be featured in the famous towel series! Now that's pretty awesome. This makes him the second Indian celebrity to have been photographed by the renowned artist! All fashion enthusiasts might know Testino's name really well. The celebrity lensman has made SSR a part of his famous towel series and yes, it is a matter of pride folks! He took to Instagram to share a pic of the Raabta actor and captioned it, "TOWEL SERIES 136, SUSHANT SINGH RAJPUT. #TowelSeries #MarioTestino @SushantSinghRaj put" From the comments section, we can see how people have appreciated the actor's pic. Well, Sushant does look damn hot indeed!
A lot of renowned names have posed for the, by now iconic, towel series and showcased their really hot bodies. It's nice to see that Sushant has also become a part of the exclusive club. Sushant is indulging in a little towel play by placing it strategically to cover only the bare minimum. What's really striking about his picture is the ripped bod that's on display. Just look at it! All the workouts have paid off splendidly! Anyway, you folks can scroll below and check out his pic for Testino's towel series.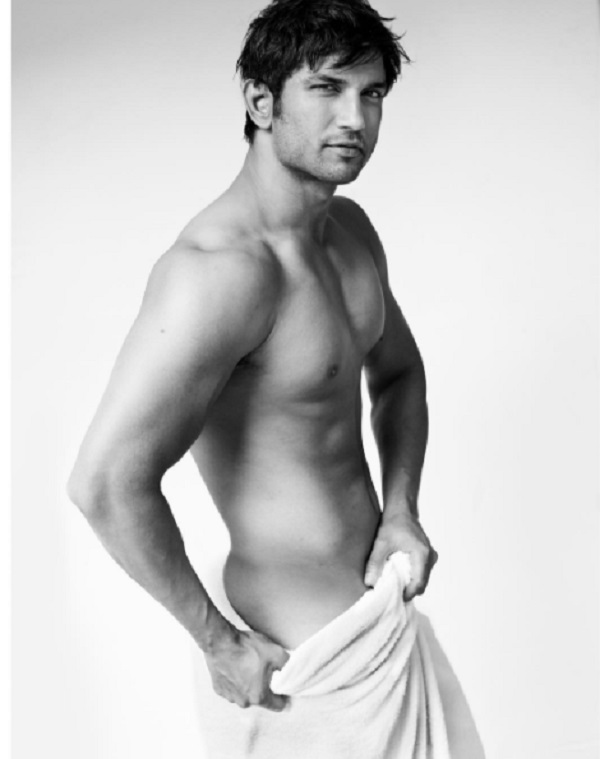 Could Sushant have been luckier? The actor has also posed with Kendall Jenner, for Vogue's 10th anniversary issue. Once again, the shoot has been done by Mario Testino. Well, Rajput has surely struck goldmine. Not only did he get to work with the celebrated photographer but also rubbed shoulders with supermodel and reality TV star, Kendall. Kat, too, has been lucky enough to have had a photoshoot done with Testino. The diva turned the heat up for Vogue in the photoshoot that glorified her raw beauty! Have you checked it out yet? If no then what are you waiting for? Quickly scan through our style section for all the pics by the celebrity photographer and stay tuned for more!