Kareena Kapoor Khan, Lisa Haydon, Malika Arora sure know how to break all the traditional norms
Whoever says pregnancy takes away the charm from a woman's life clearly hasn't met the stunning mommies of B-town. Yes, it's a new chapter in any woman's life and something that's too tough to handle but that doesn't weaken them, and in fact, only makes them stronger. The yummy mummy brigade of Bollywood that includes beauties like Kareena Kapoor Khan, Aishwarya Rai Bachchan, Shilpa Shetty, Lisa Haydon and Malaika Arora of course, have strived hard to maintain a balance between their personal and professional lives and their success story is right in front of our eyes. They shed all the inhibitions and emerged stronger than before. If anyone believes that marriage and maternity are two deadly Ms of any actress' life, they clearly need to get a life and throw such old school thoughts out of the window. Leave aside marking their second innings in Bollywood, these yummy mummies of B-town have vowed to present the best version of themselves and prove to be a tough competitor to all their contemporaries.
While Kareena Kapoor Khan was the one who started the maternity wardrobe trend in the tinsel town and gave a fashionable twist to it, it was Malaika Arora who broke all the norms initially. Our actresses these days don't shy away from experimenting and embracing new changes, even if it involves flaunting their hot bods in beach wear. Kareena definitely took an year or so to get back to her original shape but the wait was worth it. Her new found avatar is sexier and fitter than before. Wondering what are we talking about? You guys should check out her new set of pictures from the photoshoot of a fashion magazine. Kareena just hasn't sizzled on the cover but she has given us a perfect New Year's gift. On that note, let's reminisce all those gorgeous and daring mommies of Bollywood who were successful in leaving a mark and doing the unthinkable.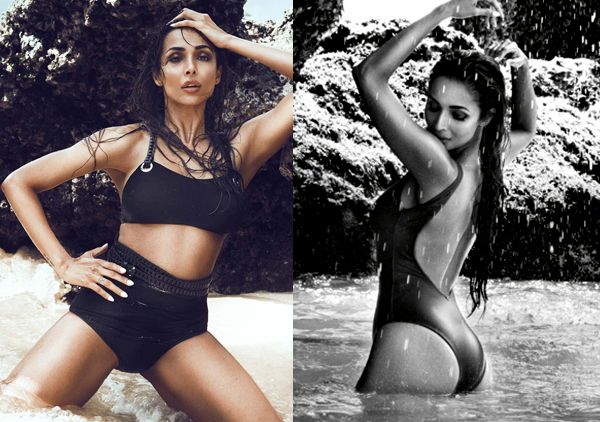 Probably, the first yummy mummy of B-town, Malaika Arora gave birth to her son 15 years ago and since then, she has been flaunting her hot body in itsy bitsy pieces. Having a body that can put any young actress to shame, Malaika is a classic example of how to make 40 look like the new 20. Be it bikinis or casual attires, Malaika has always been above par. She's a treat to eyes and seeing her flaunt that hot bod of hers is a good inspiration to so many (including us). If there's anyone who can completely justify a bikini as an attire, then it Ms Arora.
Kareena Kapoor Khan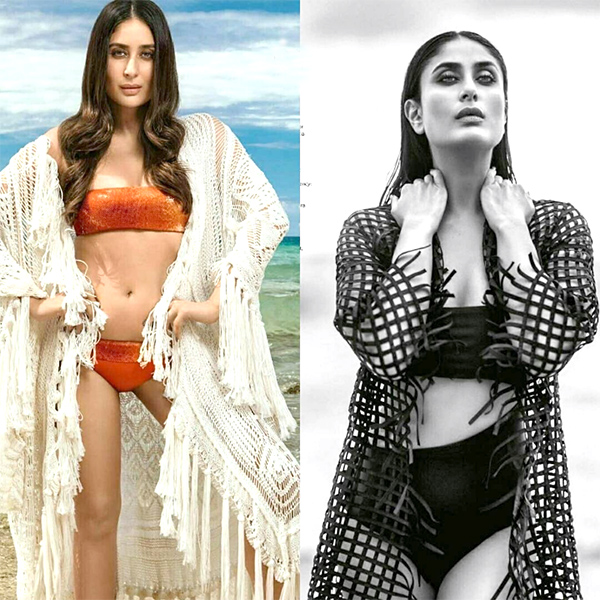 Kareena Kapoor Khan deserves credit for every damn thing in the maternity world. She was a trendsetter in maternity wardrobe and an ideal example of how to shed all the extra kilos. Post her delivery, Bebo took it slow, one step at a time to get back in shape and emerge stronger than before. Kareena's latest bikini shoot for Vogue India's Janaury issue is proof that she means business. She can get as competitive as others and well, is usually better than the rest.
Lisa Haydon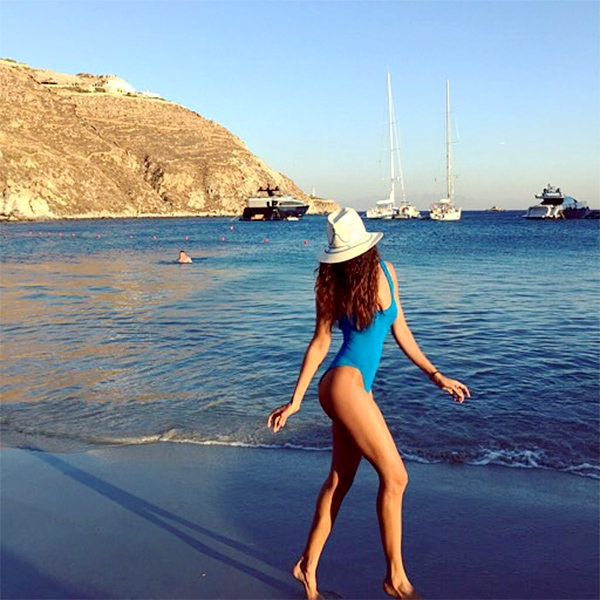 The Ae Dil Hai Mushkil actress was blessed with a baby boy in 2017 but was she pregnant really? Within six months of her delivery, Lisa was back with her six pack abs and we wonder if that's even humanly possible. Joining the league of sexiest mommies of Bollywood, Lisa knew she had to set a benchmark for others – something that's hard to beat. And well, looks like she's successful at it. Reducing all the maternity weight and getting an enviable figure in less than six months is an uphill task and we salute her for it.
Shilpa Shetty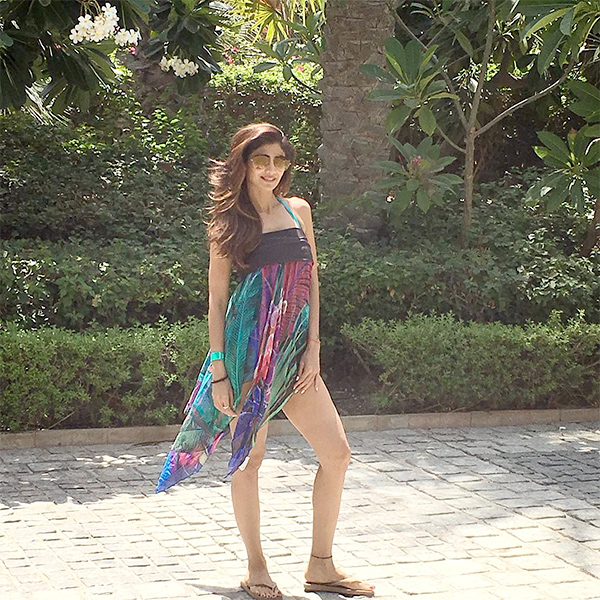 Shilpa Shetty was always blessed with a lean frame but that didn't change even after her maternity break. Shilpa Shetty is still tagged as an actress with the hottest body in the industry and we wouldn't beg to differ. She was a diva and continues to rule our hearts even today. If seeing her groove in sexy beach wear in Shut up and Bounce song from Dostana was a treat for your eyes, well, the present scenario isn't far from it. She still continues to look piping hot in beach wear and her holiday pictures are a proof of it.