Shah Rukh Khan, Alia Bhatt, Deepika Padukone, Ranveer Singh, meet the celebs who shimmered at the Ambani party.
The Ambani party was indeed one starry night! Mukesh Ambani and Neeta Ambani held a small party to celebrate the news of their niece Ishita's wedding. The bash was held at their residence and celebs from the industry decked up and shone at the party. From Ranveer Singh to Shah Rukh Khan, B-town's charisma made the party one starry affair. A lot of interesting stuff did happen at the gathering. Deepika Padukone and Ranveer Singh, who were rumoured to have split, made some heads turn with their chemistry. With a big smile on their face, the couple headed out together, hand in hand. If that was a sight worth watching then there's more. A lot of divas also let fashion speak to the cameras as they shimmered.
The theme seems to have been ethnic as everyone was dressed in traditional outfits. The host of the party, Mukesh and Neeta looked really fine as they greeted their guests. If you're running out of ideas for how to dress up for a December wedding, our B-town babes surely have made some statements that you can check out. From Deepika Padukone's subtle and sexy Rohit Bahl saree to Sonakshi Sinha's turquoise lehenga, they all looked insanely hot. We thought perhaps this is the right thing to do, compile their looks and bring them to you so you can get lots of fashion cues from them. Scroll below and check out what unraveled at the party.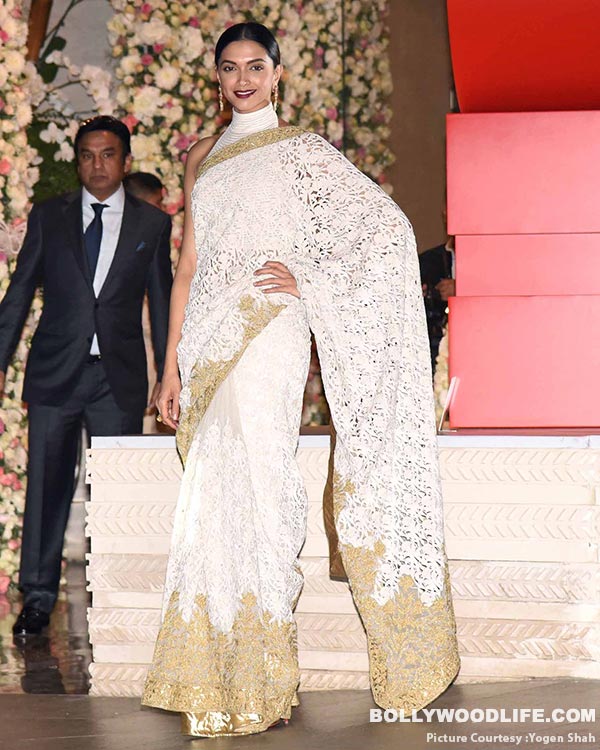 The beautiful Rohit Bahl saree with a halter neck blouse was so good. It's an easy look which won't need much hardwork but the result would be a gorgeous you! Just look at DP. Although yes, the hair was once again, a turn off.
Alia Bhatt in a Manish Malhotra number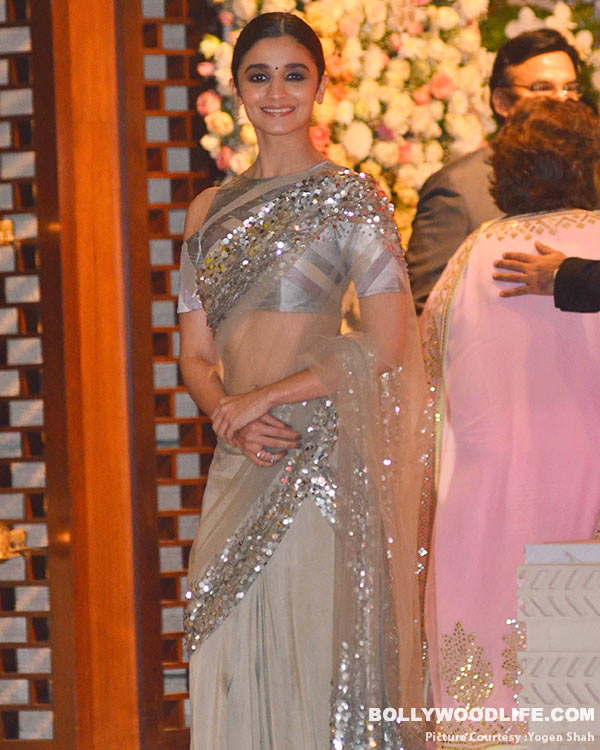 One of Bollywood's most favourite fashion designer, Manish Malhotra made Miss Bhatt look like a doll! The saree was really beautiful with a tinge of sequins. I wasn't a big fan of the blouse but Alia pulled it off well. Didn't she look cute? I sure thought so.
Aishwarya Rai Bachchan in a shimmery lehenga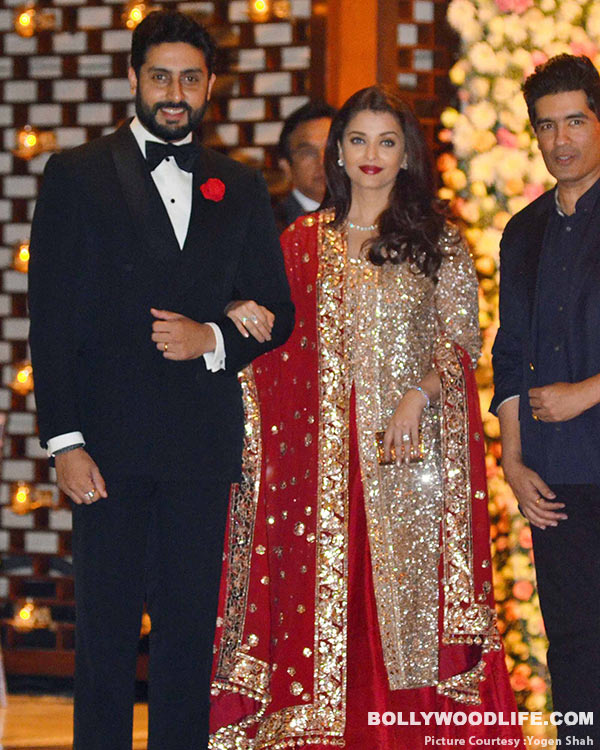 Honestly, this was a very, very flashy outfit. While I like Manish's creations, I usually don't find sequined work gorgeous. Instead, it's just kitschy in a bad way. So yeah, I didn't like Ash's ensemble. The shimmer didn't look one bit good and from the pics, it looks like the fitting was also not very flattering. What happened to the ADHM days, Ash?
Sonakshi Sinha turns heads in a fancy lehenga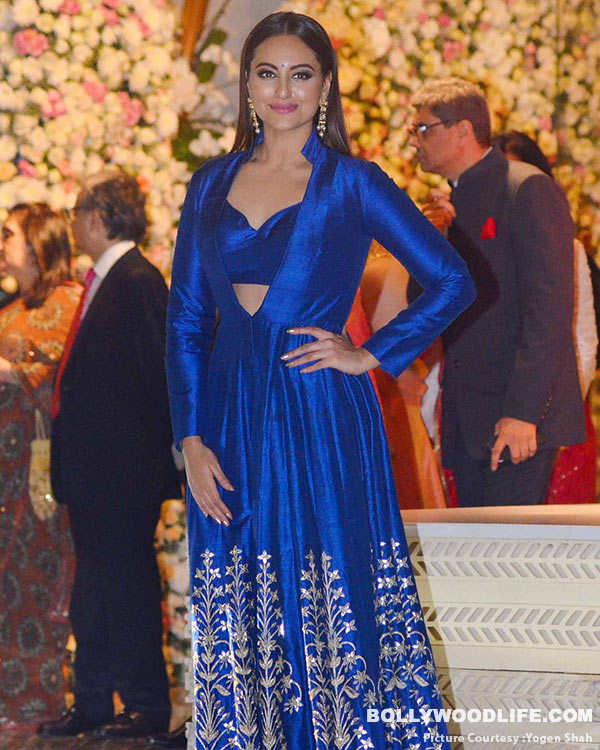 Let's say it, Sona has turned into a hot diva, don't you think? Looks like she really did take Sonam Kapoor's advice on changing her stylist. She has started making some impressive style statements, including this ensemble. The turquoise lehenga is so damn pretty and she has styled it brilliantly. Quite proud of you, Sona!
Kriti Sanon's hair game is on point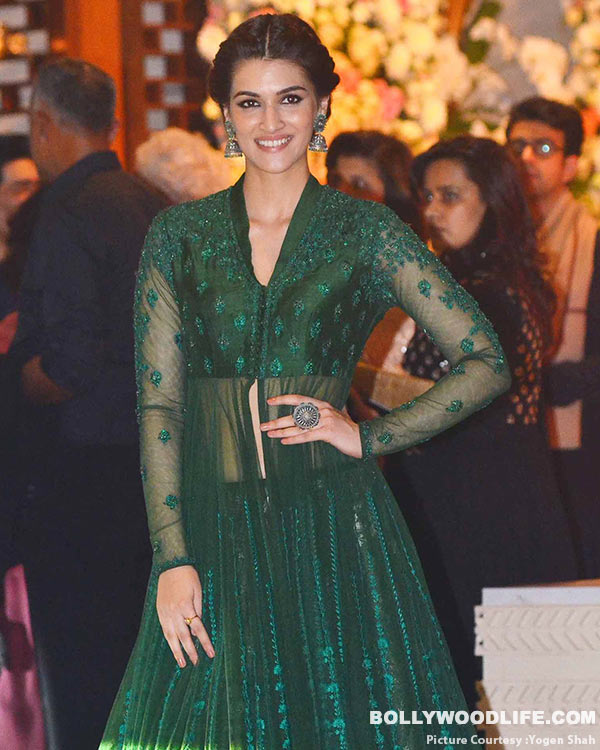 After some not so good, fashion escapades, Kriti has made a very good statement at the party. Wearing an astounding bottle green hued Anju Modi lehenga, Sanon has done her hair really well. Unlike other celebs at the party who either tied their hair in a bun or let it loose, Kriti has experimented with the crown style and done a fab job with it. Totally cool!
Ranveer Singh goes Befikre again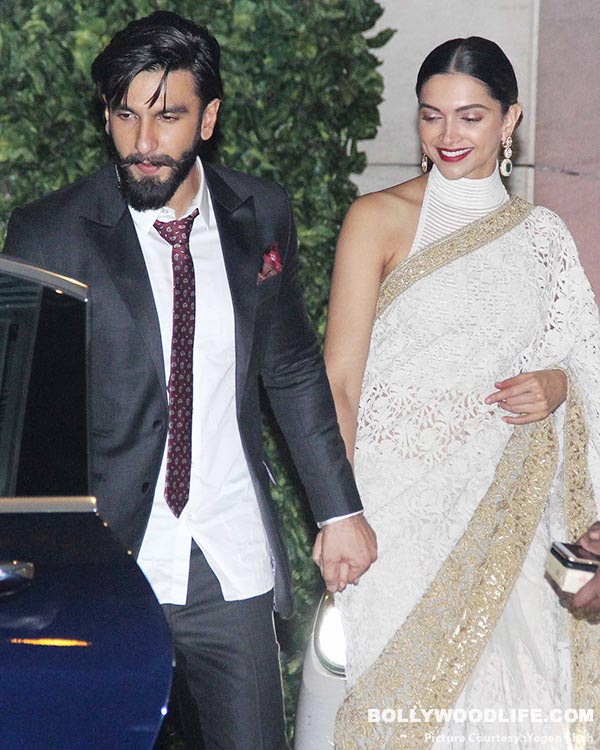 Shah Rukh Khan's outfit was erm… funny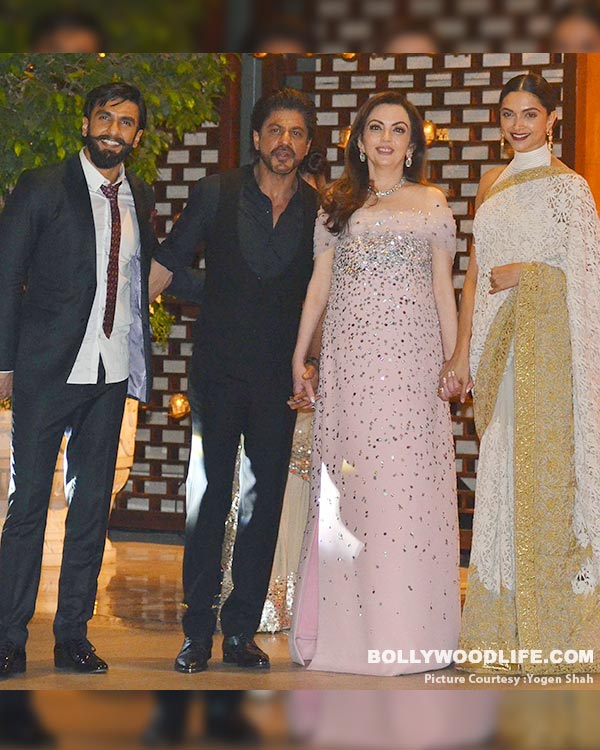 This is with no disrespect, Mr Khan, but the vest looked a lot like a swimsuit. If only you loosened the vest, the ensemble still would've made you look hot. But compared to his charm, maybe one would ignore the vest for his looked quite hot. Age definitely makes guys look hotter!