Can we steal Priyanka Chopra's new winter wardrobe?
We agree that we were disappointed with Priyanka Chopra's winter wardrobe a couple of days ago. But, as they say, bad days don't last forever, here's Priyanka correcting everything that went wrong. Strolling casually on the streets of NYC, PeeCee flaunted her winter attires and nailed them to the hilt with her charisma. The Quantico star rarely goes wrong with her fashion offerings and it's a delight to see her shine. Being true Priyanka maniacs, we were saddened to see her commit some fashion faux pas in the recent past but fortunately she's moved away from it. Opting for three distinct looks in three days, Priyanka proved why she's still a fashionista and it's better if you don't mess with her.
Choosing a white chic jacket with shawl collar and pairing it with faded jeans and white boots, Priyanka took her obsession for the colour to a completely new level. She has a penchant for white and she never misses on an opportunity to flaunt the same. Be it for her red carpet appearances or casual outing, she has to have whites in her wardrobe for all occasions. For her next appearance, she paired a red Gucci T-shirt with a stunning over sized coat, distressed jeans and black boots. Though her frizzy hair was a big let down, we were willing to let it go for her otherwise oh-so-hot appearance. Coming to her last outing with her pet Diana, Priyanka chose a black velvet printed jacket with matching camisole and grey chequered pants. Guess the oversized pants are her current favourite as she prefers them for all the major occasions. Ask us if we like them and our answer would be a big firm 'No.' But we adore the way Priyanka pulls it off.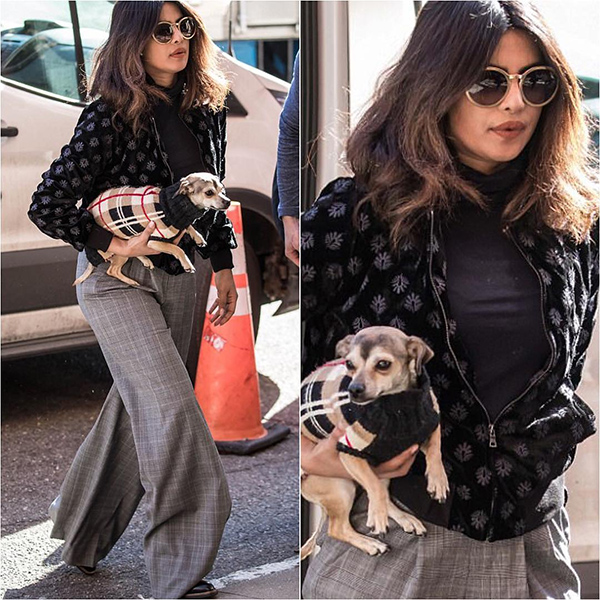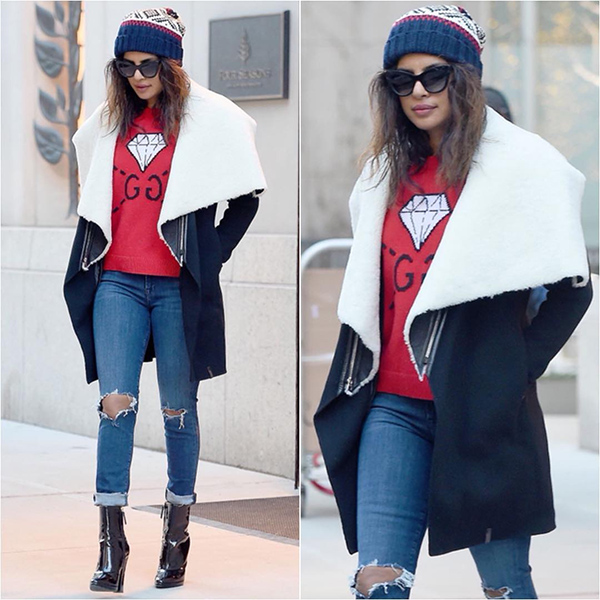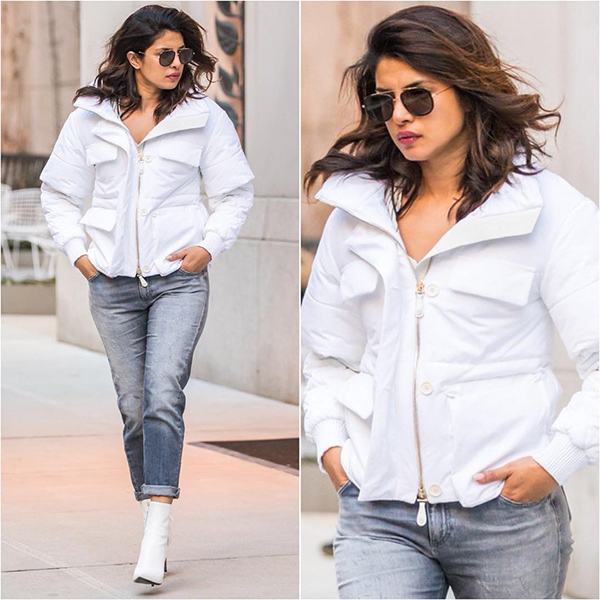 Priyanka Chopra's style evolution through all these years has been inspirational and commendable at the same time. From being a beauty pageant winner to an international icon, PeeCee's journey is enough to motivate someone or serve as an example. On that note, here's hoping that she continues to rule our hearts and keep making such ravishing appearances in the future.