Here's Hazel Keech's style file from her Punjabi wedding. The model turned actress got married to Yuvraj Singh in a traditional Punjabi style wedding.
Hazel Keech and Yuvraj Singh's matrimony was in fact, a grand affair to remember! The couple, who have been together for quite sometime finally tied the knot yesterday. Of course, the fashion police was at work as Miss Keech now Mrs Singh made some really cool statements at her wedding. As the wedding took place in Punjabi style, Hazel chose to look her ethnic best and yes, she definitely did justice to that. We all know how when it comes to Punjabi weddings, there are various ceremonies before the actual wedding day. So for the sangeet ceremony, Keech chose to keep it just as grand as her wedding. Wearing a JJ Valaya creation, the model turned actress looked very regal.
The black embellished jacket looked royal. Although, the white ensemble she wore underneath was a little too contrasting with respect to colour as well as design. I'm not saying that it was all that bad but just that while the jacket was well finished, the white was plain. Perhaps a little shimmer or different shade instead of white would've done a better job of giving a bride-like feeling. Nevertheless, her headgear sure rewarded her extra brownie points. It made her look very radiant. As she stood with her groom, Yuvraj, who also donned a Valaya creation, Hazel looked damn pretty. You can check out the pictures below.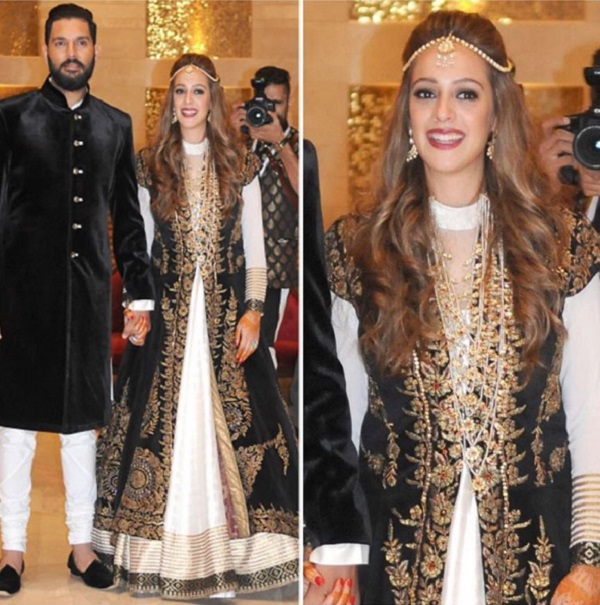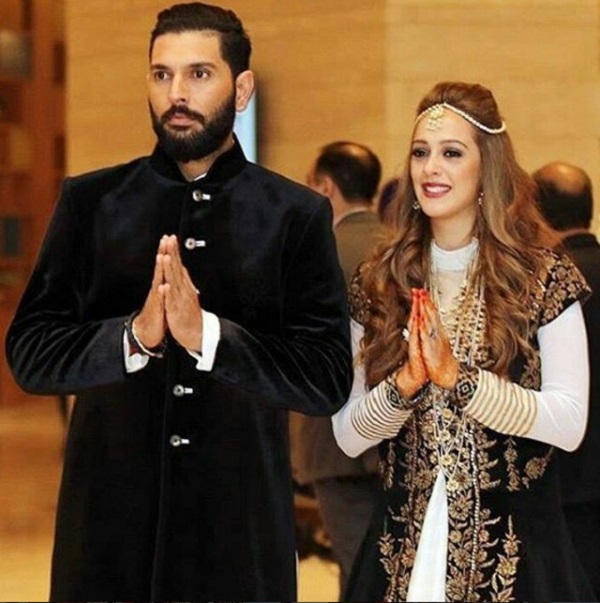 For the wedding day, again, Hazel chose to don a JJ Valaya outfit. Just as stated by Singh's mother, Shabnam Singh, Hazel donned a beautiful red ethnic wear. Her outfit didn't scream shimmer as the applique work was very low key. Although, since the colour itself is loud, luckily the designs by Valaya weren't very flashy. Though many may consider her look not very wedding-y, I personally found this sober look very pretty. It didn't hurt the eyes like usually wedding outfits do. There was subtlety in the ensemble. Even her makeup was minimal. Now that's new. Usually people would just end up caking themselves on their big day but Hazel wasn't one of them. She looked good. Check out her pics.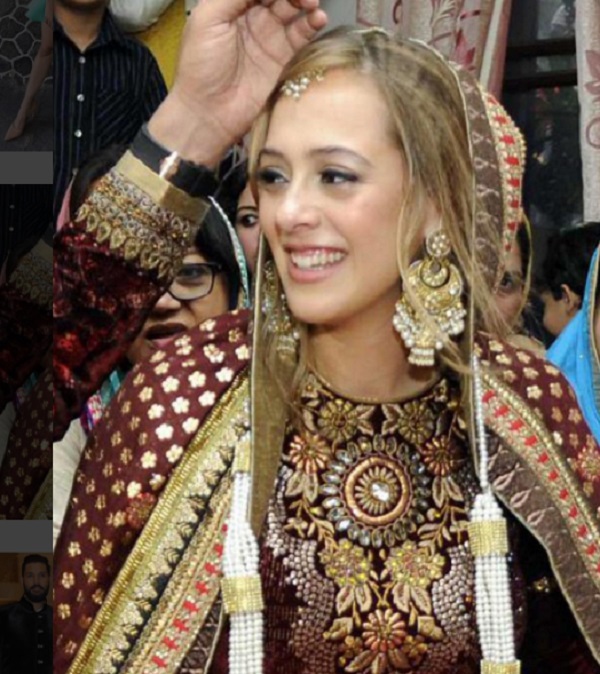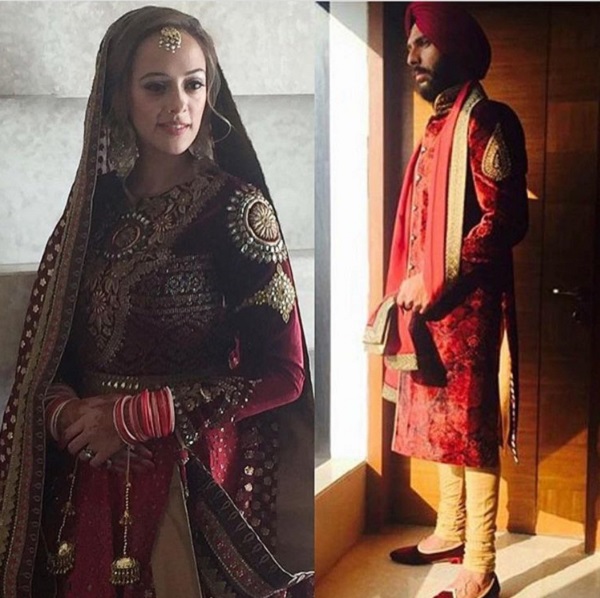 Hazel might not have had loud outfits for her wedding but she sure nailed the Punjabi bride look. Keeping it simple and classy, we found her wedding looks really good. Next we gotta do is wait for her Catholic wedding pics for we know she's gonna be a gorgeous bride once again! Are you excited? Tell us your thoughts in the comments section below. Stay tuned to this space for more such style cues.