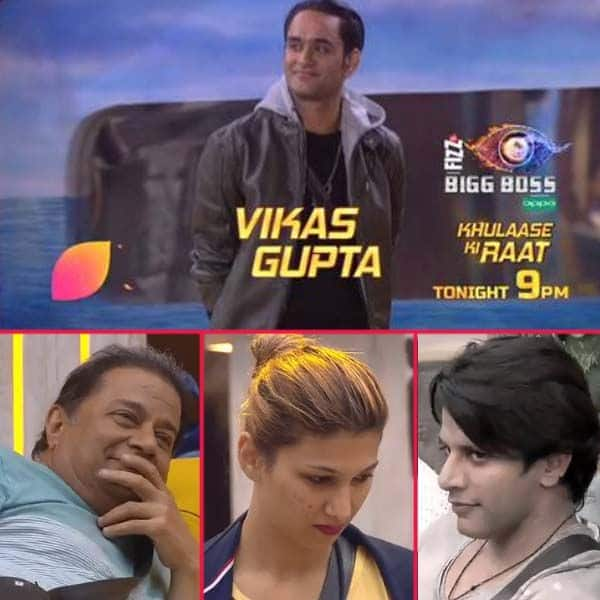 After a competitive luxury budget task, the singles finally came out victorious. But the jodis weren't able to accept defeat and kept opposing this decision. To spruce up things in the house, Bigg Boss dropped a new bomb and brought in ex-contestant Vikas Gupta who walked into the house to reveal each one's game and ask a few of them to amp up their strategies. After he left, just when the discussions about Vikas would start, Bigg Boss was ready with his new twist.
And it was the nomination of 3 contestants for the Kaal Kothri punishment. Last week, Karanvir Bohra, Romil Chaudhary-Nirmal Singh took this very lightly and thus got nominated for this week's elimination by Bigg Boss himself. Now it will be interesting to see whom the contestants nominate for the punishment this week. Obviously, the process will bring more fights and drama inside the house and it will be worth a watch.
Meanwhile, Bigg Boss took away the house's favourite spot Mangluto. The round sitting area was the place where all the hush-hush conversations would happen. This made many of them upset and dejected especially Deepak and Romil, who spent most of their time in it. We wonder if this is for a task or not.
For more scoops and updates, stay tuned to HllywoodBollywoodDigest.