The thigh high slit that is Deepika Padukone's current favourite was originally a trend started by Angelina Jolie.
Are you still blown away by Deepika Padukone's recent thigh high slit gown that left thousands of jaws drop? You would be for the actress has not just made a striking appearance but her choice of fashion has also become a trend. Within a week, not once or twice but the actress sported thigh high slits thrice! Wow. Clearly our diva has found fancy in this piece of art and wouldn't let it go for it lets her flaunt her long legs. We've even compiled a list of five instances proving how the slit has become her new obsession. But it's not just DP who struck a pose with her leg jutting out of the fabric. A lot of actresses were spotted flaunting their sexy legs at the red carpet of Golden Rose Awards that was held on November 12, 2016. Wondering what makes Padukone stand out? Duh! The fact that she donned it more than the others in a short period of time pretty much makes her the trendsetter.
However, we're about to break that bubble of yours and let you know that perhaps she might be the one to bring the thigh high slit craze in Bollywood but it's Angelina Jolie who started the trend in the first place! The controversial black Atelier Versace gown worn by Angelina Jolie for Oscars 2012, is still considered to be the first one to have set the trend. Yes, the right leg jutting out of the flowy gown had a mind of its own, but you can't deny the fact that Jolie looked breathtaking. After Angie's thigh high slit made a debut on the red carpet, it soon became a trend as everyone started following her lead. Of course, in just one outing, she made it a legend (thanks to her constant emphasis on the leg popping out of the gown in the most awkward way possible) but Deepika doesn't have to worry about it. Not yet, atleast.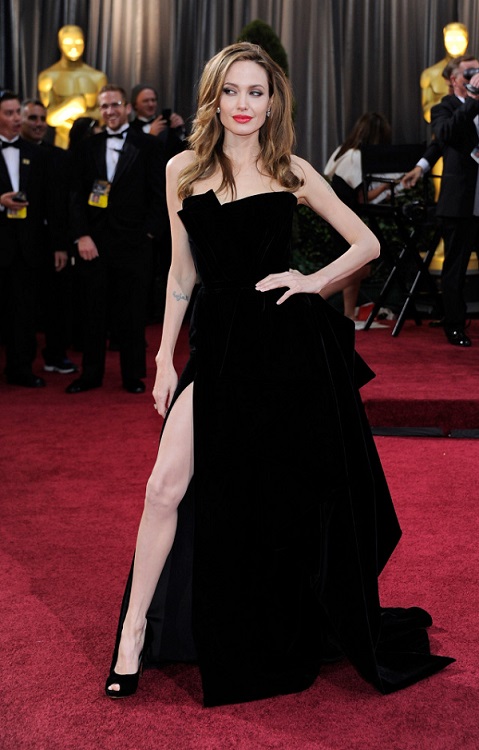 You can see how varied Deepika and Angelina's gowns are despite coming from the same genre. While DP's Ralph and Russo gown doesn't really have an awkward appearance, Angie's Versace gown has a leg coming out that soon became the butt of internet memes. As you can see that while Deepika has kept her leg flaunting very subtle, Jolie went all out to show that 'yes, my gown has a slit and it's thigh high, ladies and gentlemen!' It clearly got the Salt actress a lot of attention way back in 2012 and in fact, her leg even received an official Twitter account going by the name @AngiesRightLeg with over 50K followers! Ouch. Maybe that's the lesson Padukone learnt as her thigh high slits have only looked hot with no sort of jokes to support.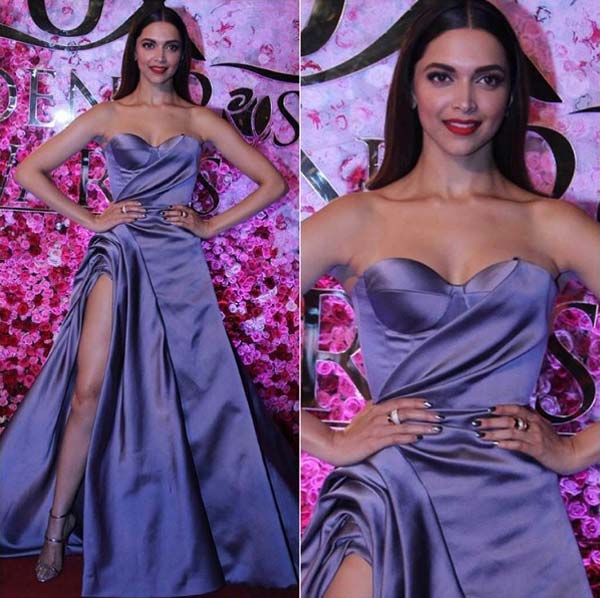 Well, that was a little trivia from our side. Whose thigh high slit do you like? Deepika Padukone or Angelina Jolie? You can tell us on the same in the comments section below as well as you can vote for your favourite. Stay tuned to this space for more gossips and latest updates on fashion!