Cars 3 is the latest Hollywood animated to release this week.
Cars 3 is the latest Hollywood animated to release this week. The first two Cars movie were quite successful in the franchise, and the third movie is all set to follow suit. However, this Friday, it will also be clashing with the latest installment of another wildly popular animated franchise, Despicable Me 3. Now we have to see who wins the big race, racing cars or Minions. But for this feature let's talk about Cars 3. The movie centers around Lightning McQueen (Owen Wilson), a car who has been a champ at the Piston Cup, now facing enormous competition from a younger rival and even losing to him. Having given up on himself, his friends help him to rise once again to the occasion and bask in his earlier glory. So expect many thrilling races and cars outwitting each other in the movie.
Now cars have always been an obsession for the youngsters, and we do love to have some of the really fast mean machines in our garage. However, not many can afford the high-end ones, but our stars do, and some of them have some mean machines in their garage. Let's check out what seven of our fave stars own in their fold…
Amitabh Bachchan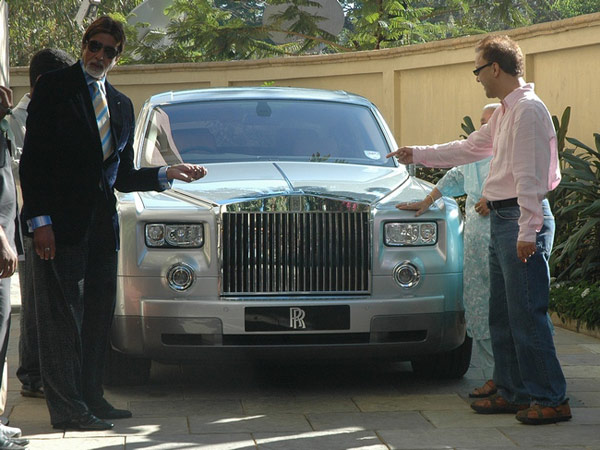 Amitabh Bachchan has shown that age is never a factor when it comes to owning some cool cars. He currently owns a Rolls-Royce Phantom, Mini Cooper, Bentley, Porche Cayman S and Toyota Land Cruiser.
Shah Rukh Khan
Shah Rukh Khan loves everything techy and the same applies to his movies as well. The Raees actor loves BMWs and is said to own 4 high-end BMWs, including a BMW i8. His luxury car lineup also includes a Rolls Royce and Bugatti Veyron