No, Kareena Kapoor Khan, you aren't allowed to make such fashion blunders!
What was wrong with Kareena Kapoor Khan? We always had a firm belief that Bebo can never go wrong when it comes to her fashion choices but guess everyone has a bad day. Kareena Kapoor Khan's latest fashion outing proves it. While we all struggle with a bad hair day on a daily basis, Kareena experienced a bad outfit day today evening. She was present for the book launch of her sister-in-law, Soha Ali Khan's first book, 'The Perils of Being Moderately Famous' but guess she forgot what the occasion was. Kareena definitely wasn't dressed for a casual occasion like a book launch and we believed she came dressed up for a party instead. Now when a fashionista like Kareena commits such fashion blunders, it does break our heart and make us wish she hadn't committed this crime.
Opting for a key hole neckline, red sequined body con dress, Kareena Kapoor failed to impress fashion aficionados. Firstly, the attire didn't suit the occasion and she should have opted for something far more subtle. Secondly, the attire isn't even worth her attention. It's too gawdy and definitely not matching her lively personality. Sorry to say but it's too harsh for our eyes and even a fashionista like Kareena, who's blessed with tall frame, hot bod and a charming personality, fails to pull it off. Fortunately Bebo didn't go overboard with her styling and accessorised it with plain black heels, subtle makeup and loose hair. Obviously when there was so much happening on the attire itself, going subtle with her accessories was the need of the hour.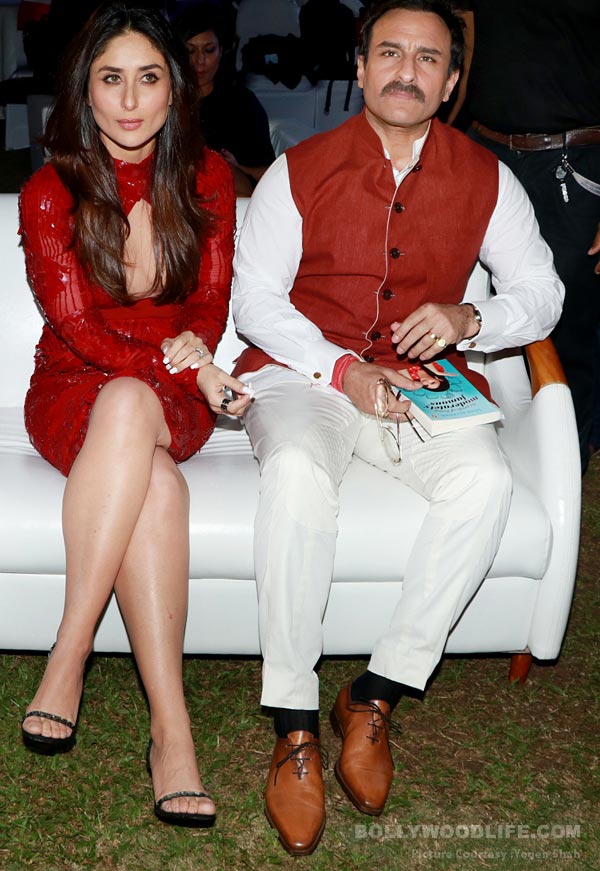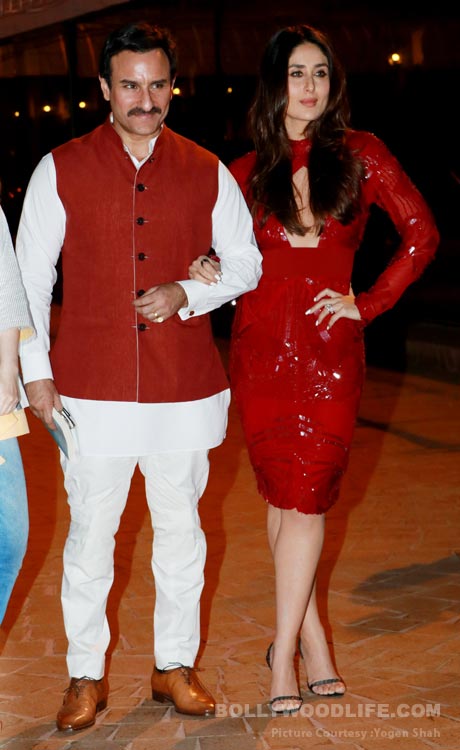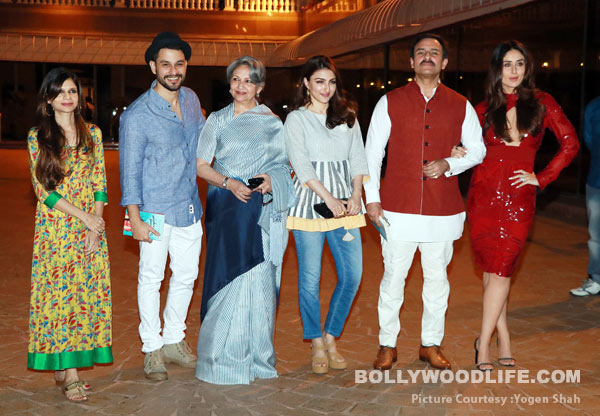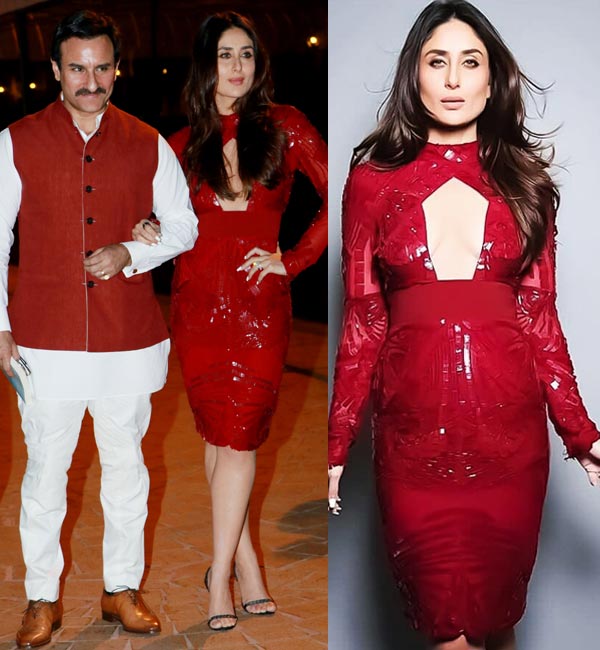 Irony of the entire event was the fact that Soha Ali Khan, who's the author of the book and star of the evening, was casually dressed in a simple top and a pair of blue jeans while Kareena went over-the-top. Usually Bebo isn't the one who will opt for anything that's so harsh and loud but everyone's allowed a mistake, right? Luckily Saif Ali Khan balanced Kareena's gawdy outfit by looking dapper in a simple white traditional suit with an orange Nehru jacket and tan shoes. He's a Nawaab and always loves to prove why class is for men and swag is for boys. Nevertheless, we hope Kareena doesn't repeat such mistakes in future and continues to make us believe in her fashion choices.
Soha Ali Khan's book launch was attended by brother Saif Ali Khan, Kareena Kapoor Khan, mother Sharmila Tagore, hubby Kunal Kemmu and sister Saba Ali Khan who's rarely spotted at such social events.