Sonakshi Sinha graces the cover of Man's World magazine! Check out all the pics of the photoshoot as well!
The Akira actress surely has her character even on the cover of this latest mag!
Sonakshi Sinha has so much in her plate right now yet she owns it all like a boss. Her upcoming film, Akira is all set to give us some serious feminism goals, courtesy the character that she plays. We already knew that Sona had this fiery side in her and that it would be as smooth as butter for her to pull off action sequences. So guess what, that's what she'll be doing in her upcoming film with AR Murugadoss! Of course, the trailer has already made us go gaga but here's something to further fuel excitement not just for the diva's badass avatar in Akira but also on the cover of Man's World magazine!
Now we already know about this Dabangg side of Sonakshi and yet when we see this cover, it only makes us go oo la la! Why shouldn't it? Chicks have been suiting up for a while now so probably having the same on the cover of a man's magazine is pretty rad. The striped suit makes her look oh so sexy! In fact, usually when it comes to suiting up, one generally thinks of Barney Stinson of How I Met Your Mother's legendary dialogue, "Suit Up." However, I think it's time we ditch that as Sonakshi just gave us the new face of the term, suit up! You're lucky that we got all the inside pics from the shoot as well! Scroll below and check them out!
Thigh high slits have always been a turn on; add Sonakshi leaning against the car wearing this green Nikhil Thampi outfit with a Hermes belt and we have some swooning coming our way!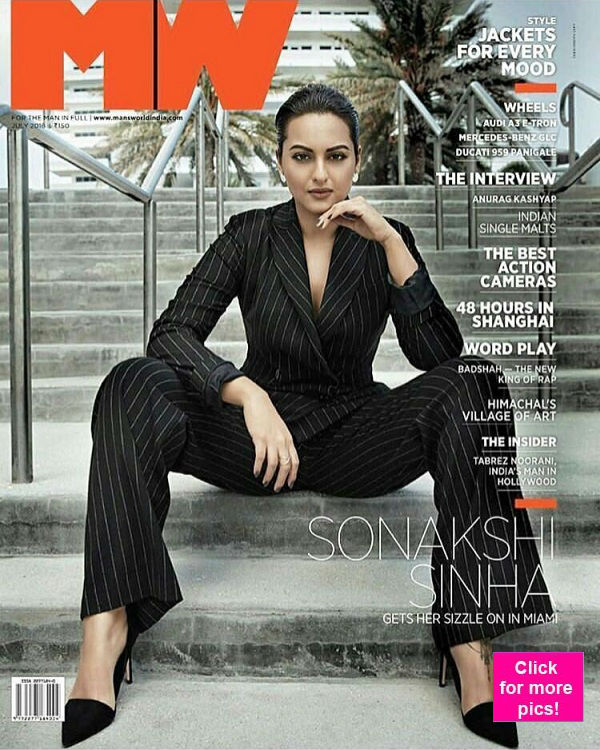 Simplicity and sexiness are two elements that pop out immensely in this picture where Sona is wearing just a Tommy Hilfiger shirt!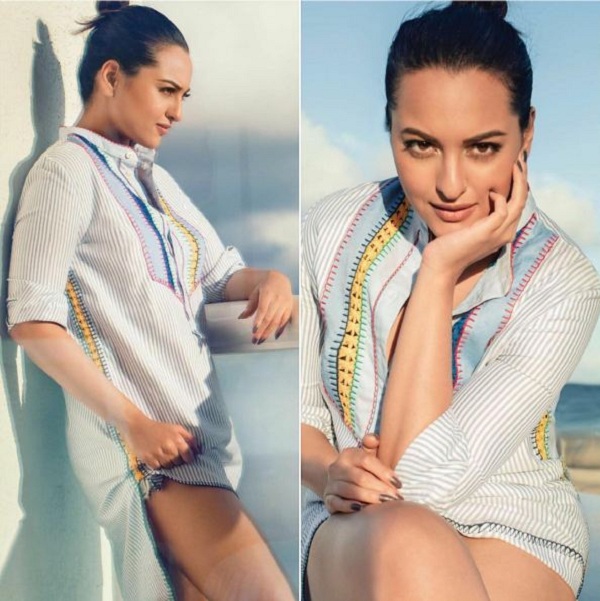 Who da' boss here? Doesn't Miss Sinha look absolutely rad in this Diesel striped suit? Because we certainly think she pulls it off like a boss!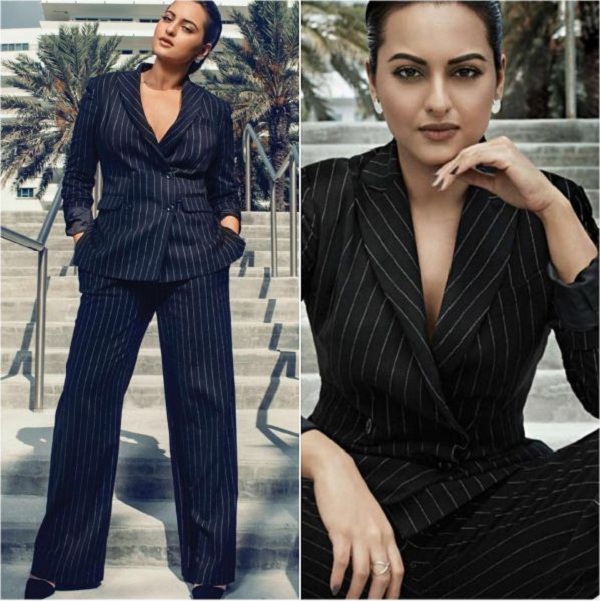 As long as you got your X factor in check, wearing a sultry H&M outfit with a Tom Ford jacket and posing bang opposite the ocean ain't out of place! Sona clearly has won over this photoshoot with this picture alone!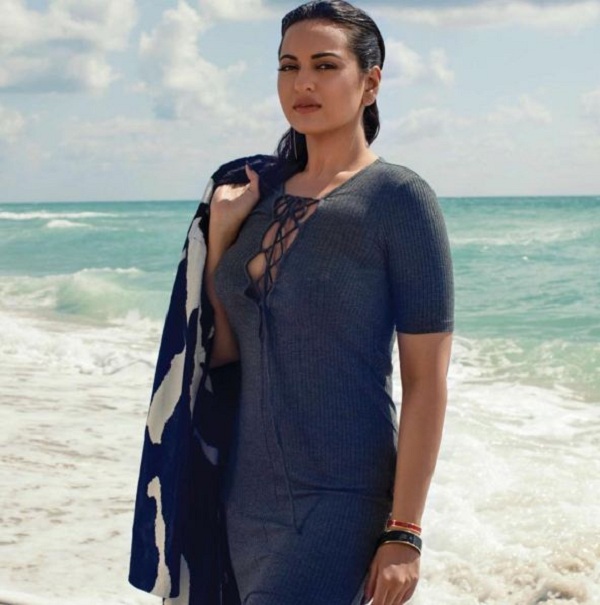 The Akira actress looks super cute as she stands next to this cockerel in that black French Connection dress and Hermes cuffs, agree?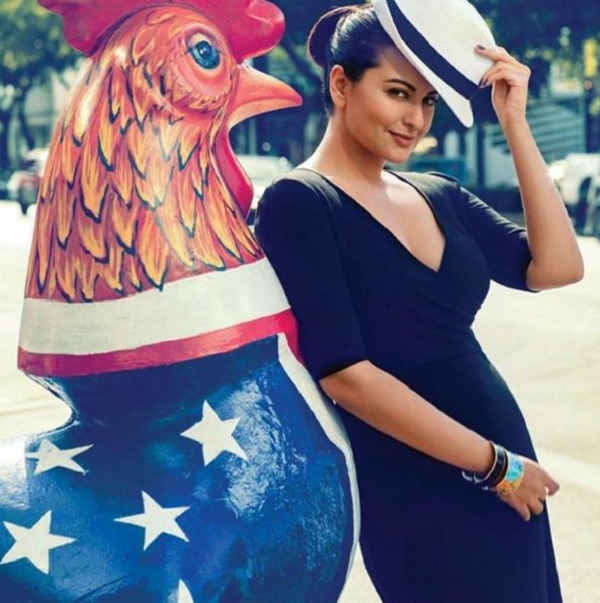 Wearing a pink Zara dress with a Tommy Hilfiger shirt and minimal makeup; could anything go wrong with this picture?