We just spotted similar looks of Deepika Padukone, Katrina Kaif and Nargis Fakhri. Who according to you rocked the sheer top outfit? Vote now!
There is never a dearth of hotness exuded by divas in Bollywood. Every now and then we have celebs wearing some of the sexiest outfits and soaring temperatures. Although, a lot of times, many tend to channel the same kinda ensembles someone else has worn in the past. But how does it matter? As long as they all manage to nail the look, right? Now here's a similar situation that has taken place recently. There's a tie between Deepika Padukone, Katrina Kaif and Nargis Fakhri's this choice of sheer top and we can't make up our mind on who rocked it the best. Okay, maybe we slightly do but for the opinion on the same, you'll have to scroll below.
Whenever DP and Kat have a face off, be it movies, box office numbers or even fashion for that matter. Lately, both the divas have managed to pull off some impeccable sense of style that has wowed us. But we'll get to that one later. Now we're only focussing on this sheer top trend that the duo as well as Nargis donned in the recent past. While usually Miss Padukone is a latecomer when it comes to fashion, this time she has won the race for being the first one to sport this sheer top with a brassiere look. The actress wore this for a photoshoot of FHM magazine's July 2014 cover. Huff! That's pretty back in the past. Almost a difference of two years and yet the effect of the pic is still impacting. Doesn't she look drop dead gorgeous in the sheer crop top and black brassiere?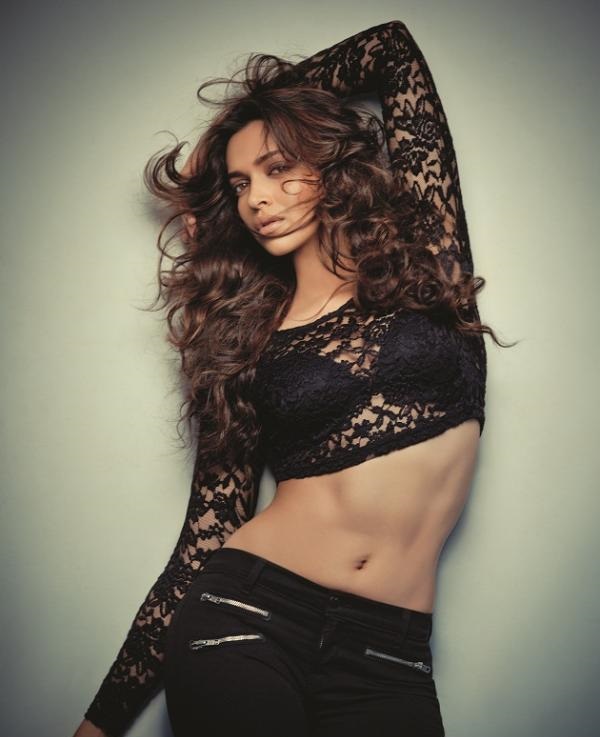 While DP is a clear winner with respect to being the first one to don it, Miss Kaif decided to bring back the magic she had created by wearing a similar ensemble at the wrap up bash of Baar Baar Dekho. In all honesty, I wasn't a big fan of the styling as the sexy black sheer top didn't go well with the bottoms. Although, Kat did look extremely radiant, one couldn't get over just how bad the top looked with the floral shorts her stylist thought would do the trick. I'm guessing probably she was looking for a melange of formal and informal look but seemed to have failed pretty bad. Plus, the pointy sandals just made the look all the more drab-ish. But that's what I think. Thoughts?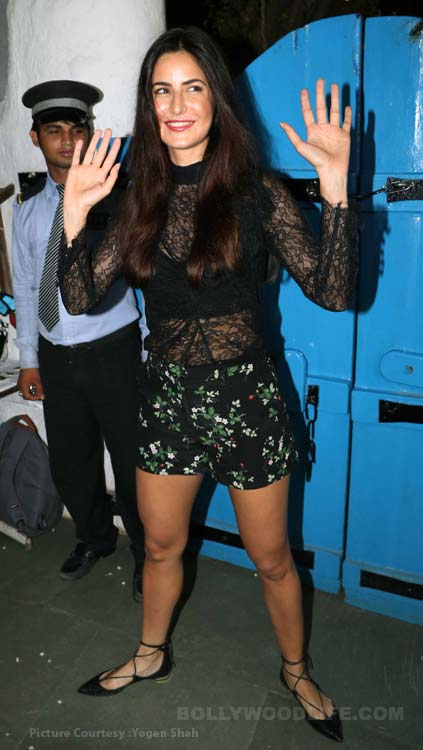 Recently, Nargis Fakhri graced the cover of The Juice magazine looking like a million bucks. When has Fakhri not? However, when we got a glimpse of the inside pics of the photoshoot, we came across this one that instantly took us back in time. Doesn't it remind you of Kat and Deepika's looks too? Now the twist in Nargis' outfit is how not just the Vero Moda top is sheer but even the Calvin Klein bra is quite sheer. The sheer fabric of this pairing is pretty visible in the picture. Basically, we just got a really cool variation of looks that can be followed whilst playing with sheer fabric. I think Miss Fakhri too nailed the look and made us sigh in exasperation! Hot damn!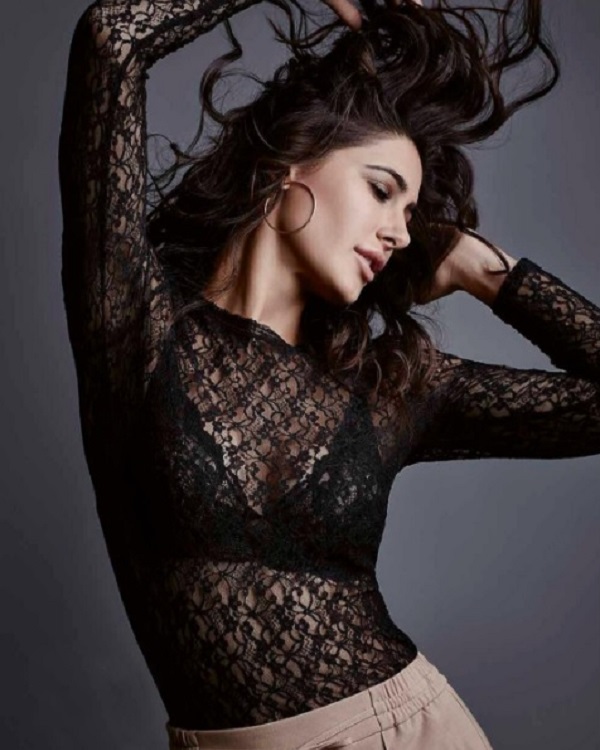 Now that you've seen all the looks and our thoughts on the same, do you agree with us? Whatever be the case, your votes for the respective diva will decide who according to you, looked sizzling in this sheer game! So cast your votes and tell us your thoughts as well in the comments section below! Stay tuned for more style picks and fun fashion fixes, right here!