Cannes 2019 kickstarted a fashion fiesta and we are here for it! From Priyanka Chopra, to Deepika Padukone and Kangana Ranaut, here are our favourite looks of the past week. Cheggit!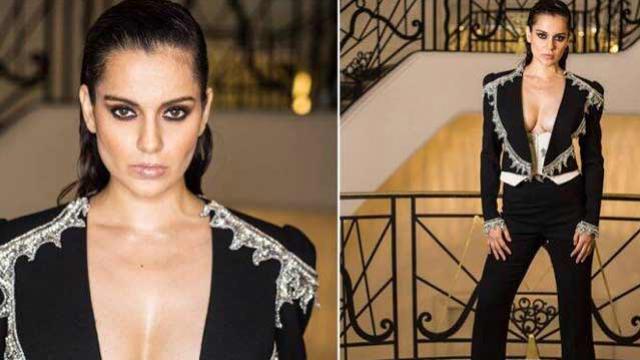 Thank God for Cannes! That's right, fashion has been the talk the whole past week courtesy the 72nd Festival De Cannes and we have been doing the most of it. Be it the red-carpet or the risqué choices made to match the hype of it, we have seen it all and boy, are we are (mighty) impressed. Especially with our Indian beauties, the B-town ladies who flew in and were dressed to kill. You know, like they meant business. Needless to say, this round-up will be all about the ladies and the beautiful ensembles they sashayed in and more. Not to spoil it for you, for it's a fashion fiesta you don't want to miss!
From Priyanka Chopra to Deepika Padukone and from Deepika Padukone again to Kangana Ranaut, here are the divas we don't deserve. Also, Sonam Kapoor might haven't base yet but trust her to give you ramp moments even when not walking one. Cheggit!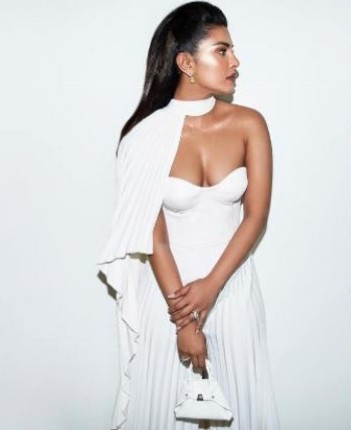 Priyanka Chopra made her first ever red carpet appearance at Cannes this year and it was a smoke-show. After her MET Gala appearance, people had high hopes from PeeCee and she didn't disappoint at all. She made a breath-taking appearance in a shimmery black custom outfit by Roberto Cavalli but honestly, it isn't our favourite. The one that stole the show was the Honayda all-white pleated jumpsuit which was power-dressing done right. A vision in white, no less!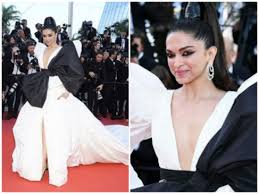 For her second year at Cannes, Deepika Padukone took more risks than she has taken in a long time and man, it made us hoot! Inkjet kohl lined her eyes, hair pulled in a high-pony, she walked the red carpet in a Peter Dundas high-slit and plunging neckline dress and we knew she had kicked it out of the park. Two hoots are reserved for all the bling. The Lorraine Schwartz triple sideway hoop diamond earrings is a fave!
Yes, DeePee was full of surprises at Cannes 2019 (we are hoping for more)! The actress dolled out look after look and it was a delight. Out of the many, we loved the off-white strappy gown with a net layer in neon! The highlight of the ensemble was the monochrome sneakers she paired with her gown and the neon shades she threw in to mix it up. Ruffled and how!
After glowing in a Kanjeevaram saree and custom-made corset by Falguni and Shane Peacock, Kangana Ranaut went grunge for her second look. In a Nedret Taciroglu pant-suit, Kangana redefined edgy with the ensemble that had silver detail worked up from the sleeves to the mid. An ivory waist-coat left very little to the imagination.