Rajinikanth's film 'Kabali' has finally hit the theaters.The movie was one of the most awaited films of the year. With loads of anticipation and promotion, the audience was eagerly waiting for its release. Finally, the film has begun with its screening. Directed by Pa Ranjith, 'Kabali' will see Rajinikanth in the role of a Malaysian don.
Rajini who is blessed with never ending stardom will play a bad guy in the movie who is also a hope for the underprivileged people. The film has already created records in the US with its sold out tickets. The movie is expected to break all records in the Bollywood front too.
'Kabali' stars actress Radhika Apte in a lead female role opposite Rajinikanth. With the release, here is what fans have to say about the much-hyped film.
#kabalireview Rajinikanth steals the show from the very beginning till the end., the star actor has absolutely nailed it.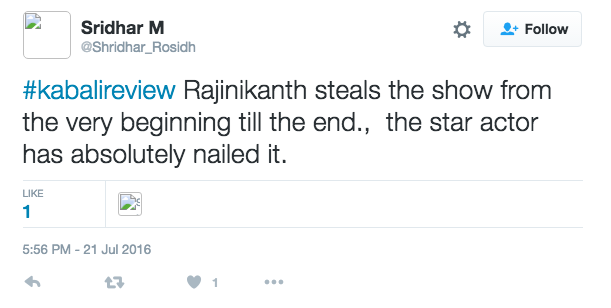 Done with #Kabali. Liked it. It has its share of dull moments but it scores well in some areas too. Detailed review layer. 3/5 is my rating.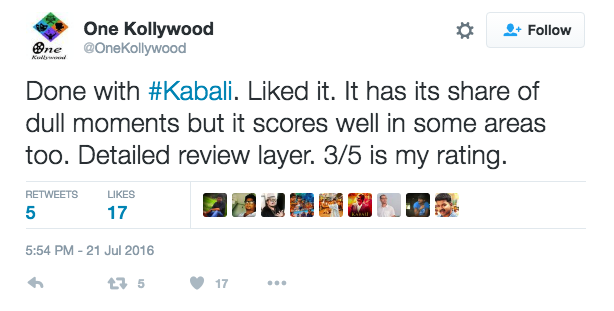 #Kabalireview in ONE Line "in the Line of scarface / god father" thanks U @beemji 4 showing actor Rajinikanth to new Gen audience #Kabali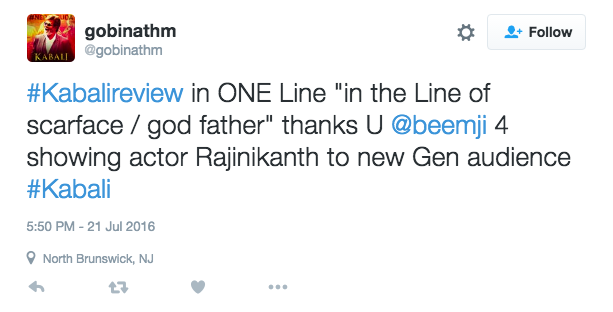 #Rajinikanth's #Kabali Verdict…it's a flop show #Kabalireview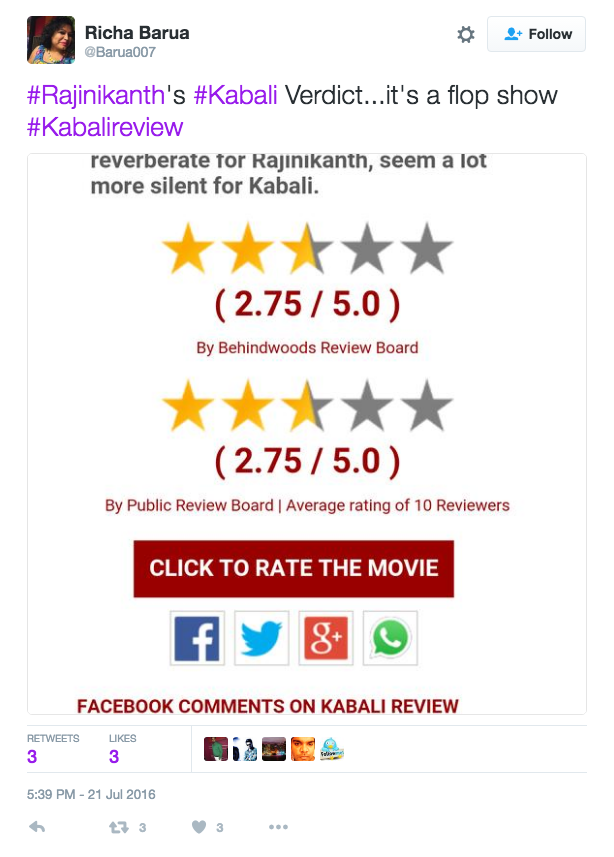 #Kabali – Supporting characters have managed to provide the right kind of foil for this superstar film.