Here are the worst dressed actresses of the week
There is a phrase which says, "Style is a simple of saying complicated things" but it doesn't really imply every time! While there are times when our Bollywood celebs baffles us with their riveting style statements and compel us to envy them, there are other times when we wish they hadn't stepped out of their home. Fashion game is often tricky and very few are able to master it on a daily basis. We are an ardent fashion followers and worship anyone and everyone who knows the art of how to dress well. But we feel the pain when they stop taking fashion seriously and commit some horrendous blunders in the name of it. It's a game which needs a little bit of art and you can learn it in the due course of time. This week, fortunately or unfortunately saw less of our celeb stepping out, thanks to riots in the city and yet we had our weekly dose of worst dressed moments. Coming under fashion scrutiny this week were popular names like Sara Ali Khan, Rani Mukerji, Esha Gupta and Neha Dhupia. Let's take out some time to figure out where these celebs went wrong and how!
Sara Ali Khan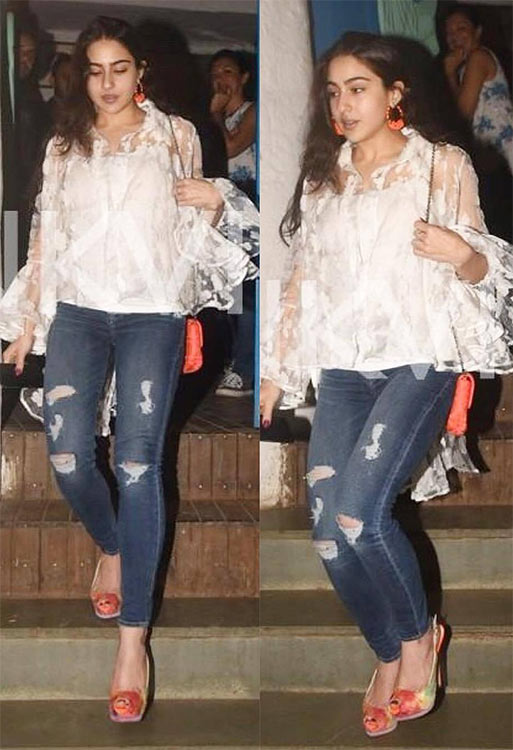 Casuals can go wrong at times, right? Believe us when we say for we have a proof. Sara Ali Khan's recent outing wasn't a blunder to be precise but too boring to even seek an attention. Sara wore a sheer white top with ruffled sleeves and dark blue jeans with coloured pumps for her latest appearance and needless to say, it failed to strike a chord with fashion pundits.
Urvashi Rautela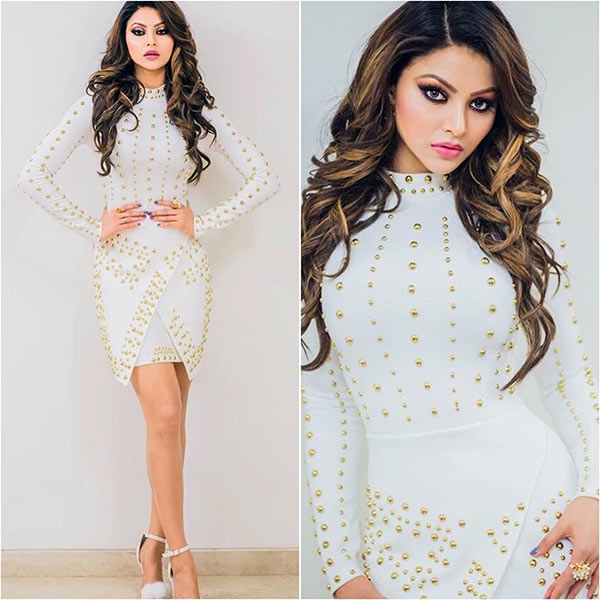 Studs don't really help to flatter your attires at times and Urvashi Rautela should know it well by now. The Sanam Re actress was seen in white body con dress with golden studs all over it from the house of Kovet. The silhouette was too basic and it can rarely go wrong but the studs ruined it completely for us.
Rani Mukerji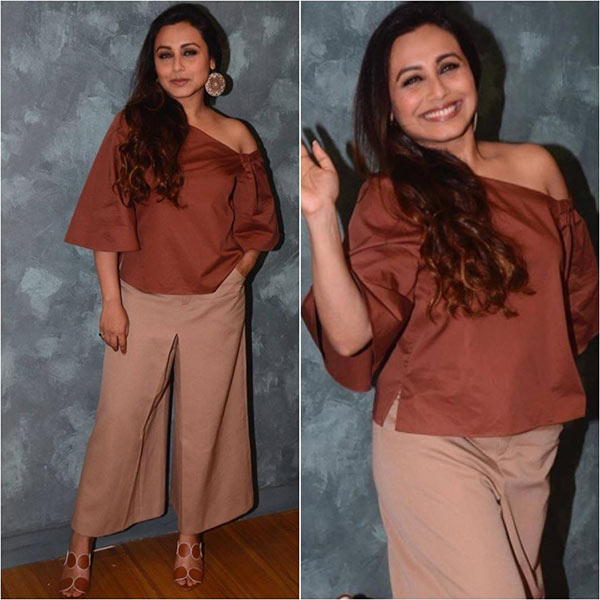 Rani Mukerji isn't someone who's known for having great fashion sense nor do her choices allure us. But occasionaly she steps out in something too good for words and on the other days, it's just too blah. Unfortunately Rani's latest appearance falls in the second category. Picking a very dull outfit from the house of Tibi, Rani's recent style appearance was sheer boring and lackluster.