At a time when asking "who are you wearing?" can be misinterpreted as trivializing, THR's third annual issue toasts the icons and upstarts rewriting fashion's rapidly changing lingua franca amid a mashup of Hollywood, millennials, Snapchat and the new modern glamour.
(Pictured: Kerry Washington and Christian Louboutin were photographed June 11 at Quixote Studios in Los Angeles.)
What does it say about the state of the red carpet when at the Emmys, Amy Schumer appeared more comfortable name-checking her brand of feminine hygiene ("I'm wearing Vivienne Westwood, Tom Ford shoes and an o.b. tampon") than Giuliana Rancic did asking the question, "Who are you wearing?" The E! co-host relegated what would — until very recently — have been the very first question asked to a tacked-on afterthought, almost forgetting altogether to query Game of Thrones nominee Emilia Clarke about her gown.
In 2016, the red carpet is undergoing something of a revolution. Two years after #AskHerMore, and at a juncture when body-positive messages are social media manna — from Selena Gomez declaring #TheresMoreToLove to Chrissy Teigen showing off her stretch marks on Instagram — the idea of making the red carpet just about the dresses is under attack as charges of "frivolous" and "anti-feminist" abound. (Related: the climate of an election cycle where talking heads fearing charges of sexism steer clear of any style talk about the eternally pantsuited Hillary Clinton.) Some veteran industry insiders disdain the new conversation as politically correct hypocrisy: "The ridiculous #AskHerMore movement fueled the notion that it's taboo to ask someone what they are wearing on the red carpet," says former E! Fashion Police co-host George Kotsiopoulos. "As we all say, this is the entertainment industry, and we are not curing cancer. People tune in to awards shows to watch their favorite stars dressed to the nines. If you strip away the tinsel from this town, then what's left?"
Even if the tinsel is now more inclusive. THR top red-carpet designer Christian Siriano made headlines by outfitting Leslie Jones when no one else would but also by dressing diverse talent from Angela Bassett to Kathy Bates — and seven other Emmy attendees. The former Project Runway winner practically single-handedly has created a new genre of feel-good fashion that has earned him a coveted spot on Michelle Obama's must-wear list.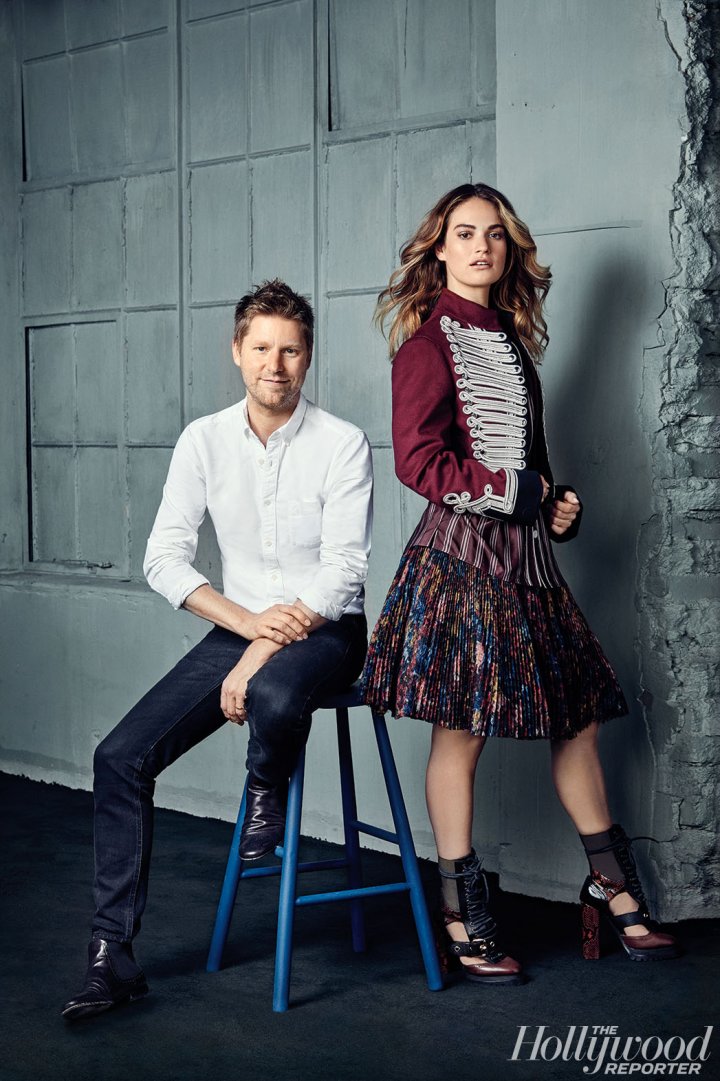 Yet even lauded filmmaker — and THR top designer — Tom Ford is hand-wringing about fashion's fate. In a recent THR interview, he questioned the relevance of the red carpet in today's context, saying that it's become a "spectator sport" and that "most Americans … are actually not consuming [fashion] any longer." It's true that retail revenue for luxury brands has been spiraling, with a 48 percent decrease in sales of full-priced online items during one summer week compared with the same week in 2015, and sales of in-store goods plummeting even further. Ford and fellow THR top designer Christopher Bailey of Burberry are leading the charge to boost consumption with the new instantly gratifying, see-now-buy-now sales model, disrupting the natural order of exclusive gowns going from the runway to the red carpet. (Coincidentally, both forward-thinking designers have shown collections in L.A., moving the needle on the city's status as fashion's next capital.) "It feels like we are at a turning point and that the way we do and deliver fashion is bound to change soon," says Cate Blanchett's stylist Elizabeth Stewart, who also styled Viola Davis for the Emmys.
But when anyone can buy a frock off the catwalk, is it special anymore? At a recent New York Fashion Week show, actress Priyanka Chopra praised the new equalizing approach yet wondered about maintaining a sense of exclusivity: "I can understand it's great for business. But will it kill the role of anticipation and aspiration?" Not to worry, Hollywood still will get preferential, first-look treatment. Some see-now-buy-now brands allowed such stylists as Kate Young and Cristina Ehrlich a sneak peek of their collections in February. Perhaps Hollywood should take a page from Ford and Bailey and make red carpets as profitable as possible, suggests Young: "For Margot Robbie's Suicide Squad press tour, she had four premieres and 20 looks that retailer ModaOperandi.com was already selling. I could take the whole mood of what I'm doing [for any given event] and create a shoppable thing around it."