After a global competition, the Chicago International Film Festival (CIFF) has selected their winning poster design for the 2016 Festival that will take place in Chicago from October 13th through October 27th.
The announcement was made last night at the Festival Launch Party hosted at Leslie Hindman Auctioneers in the West Loop.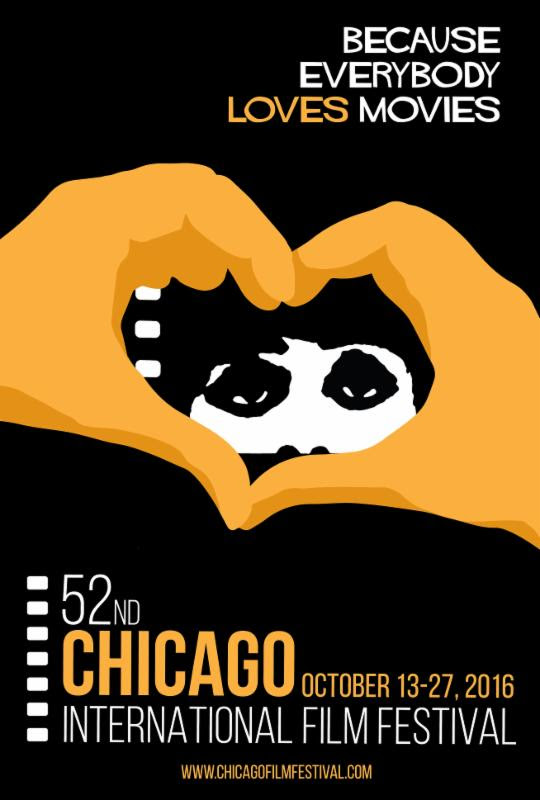 And the winner is…Ollie Boyd, a graphic designer from Scotland whose design was selected from over two hundred entries from over twenty countries.
Boyd's poster depicts the Festival's iconic "eyes" logo framed by hands joined the to shape a heart–emphasizing the Festival's tagline, "Because Everyone Loves the Movies."
The design whimsically captures a universal love for film and elicits the affection we all have upon discovering a new favorite movie.
"I'm absolutely thrilled to have had my design chosen as the official poster for the 52nd Chicago International Film Festival. It's a great honour to follow in the footsteps of some of the amazing artists that have created posters for the festival over the years. My own design was inspired by the work of Saul Bass, who also produced poster designs for the festival in the past," said Boyd. "My hope is that it expresses the passion that not only filmgoers have for movies but also the passion filmmakers have as the festival is a celebration of both."